2023 LVMH PRIZE FOR YOUNG FASHION DESIGNERS AWARDED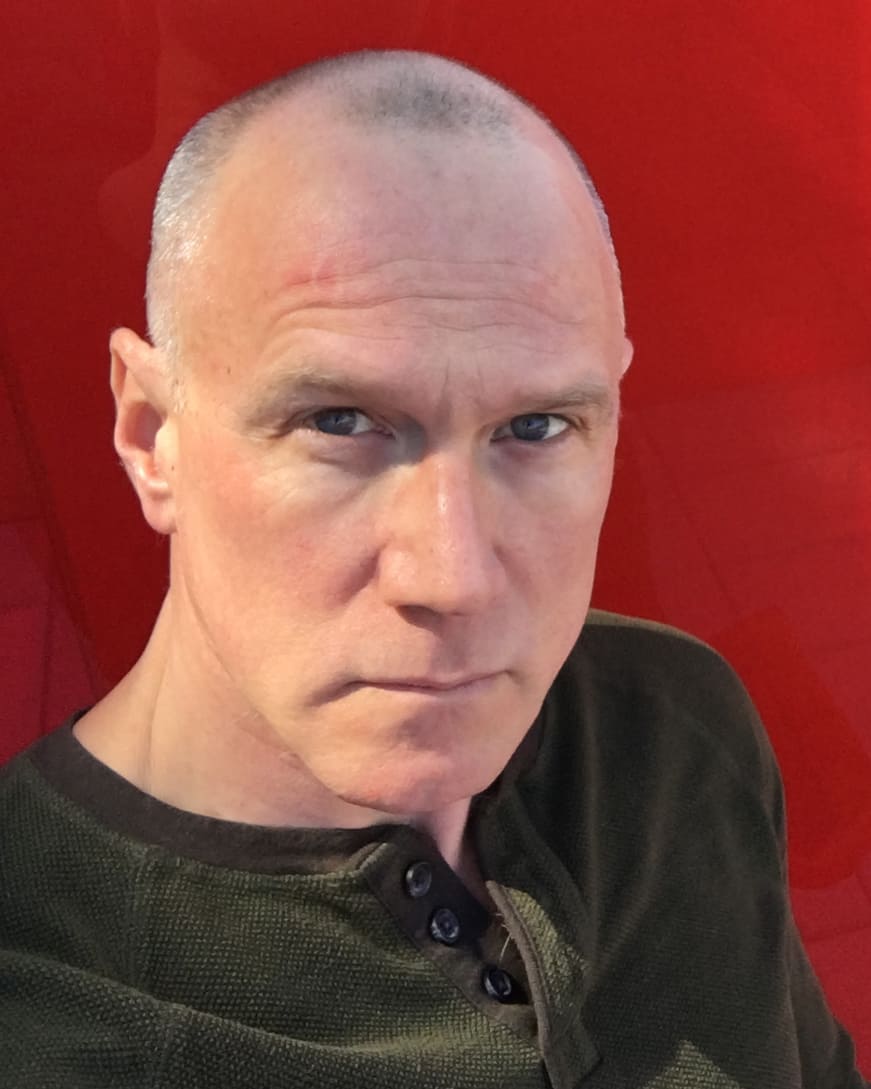 The final of the tenth edition of the LVMH Prize for Young Fashion Designers took place on June 7th, 2023, at the Fondation Louis Vuitton, in the presence of eight artistic directors of houses of the LVMH Group: Jonathan Anderson, Maria Grazia Chiuri, Nicolas Ghesquière, Marc Jacobs, Kim Jones, Stella McCartney, Nigo, and Silvia Venturini Fendi, as well as Delphine Arnault, Jean-Paul Claverie, and Sidney Toledano.
Above image: Gal Gadot presents Louis Vuitton prize to Satoshi Kuwata.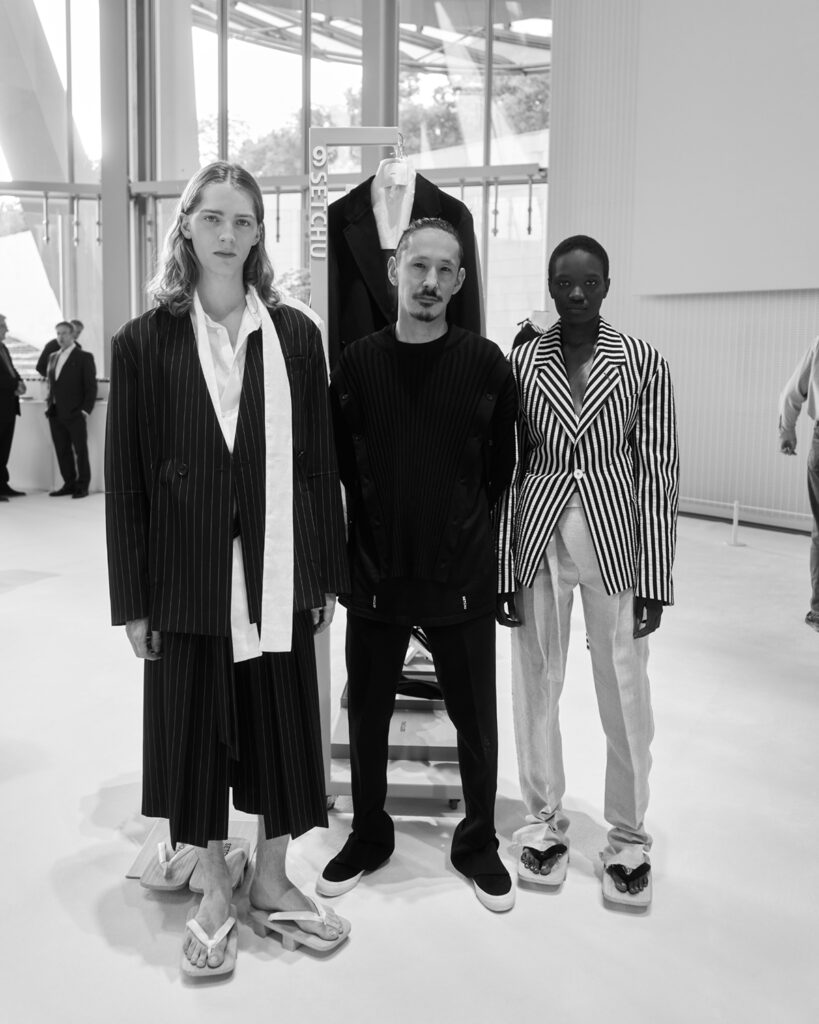 Among the nine finalists, the Jury awarded the LVMH Prize to Satoshi Kuwata, 39, a Japanese designer, and founder of the genderless brand Setchu. He will receive a 400,000-euro endowment and will be mentored for one year by a team of LVMH experts thanks to the involvement of Sophie Brocart, in charge of this initiative.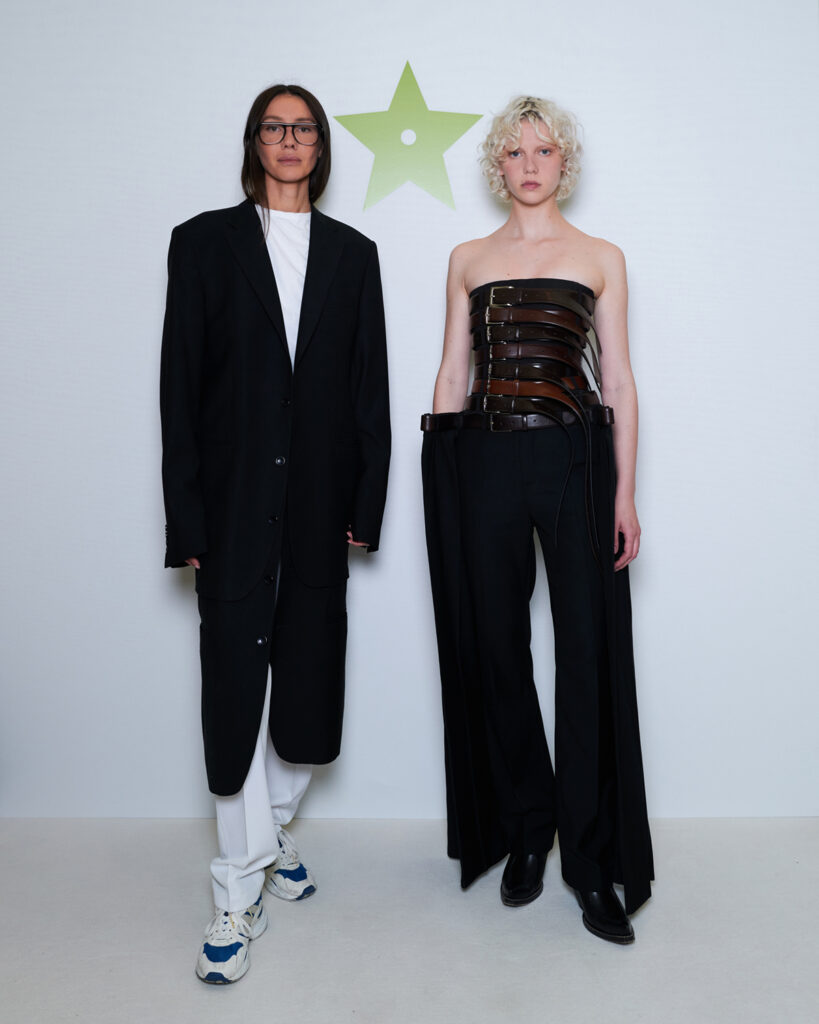 Two Karl Lagerfeld Prizes were also awarded: one to Julie Pelipas, 38, a Ukrainian designer, founder of the womenswear brand Bettter, and the other to Luca Magliano, 36, an Italian designer, founder of the menswear and genderless brand Magliano. Both will receive 200,000 euros and will enjoy a one-year mentorship by the LVMH Group.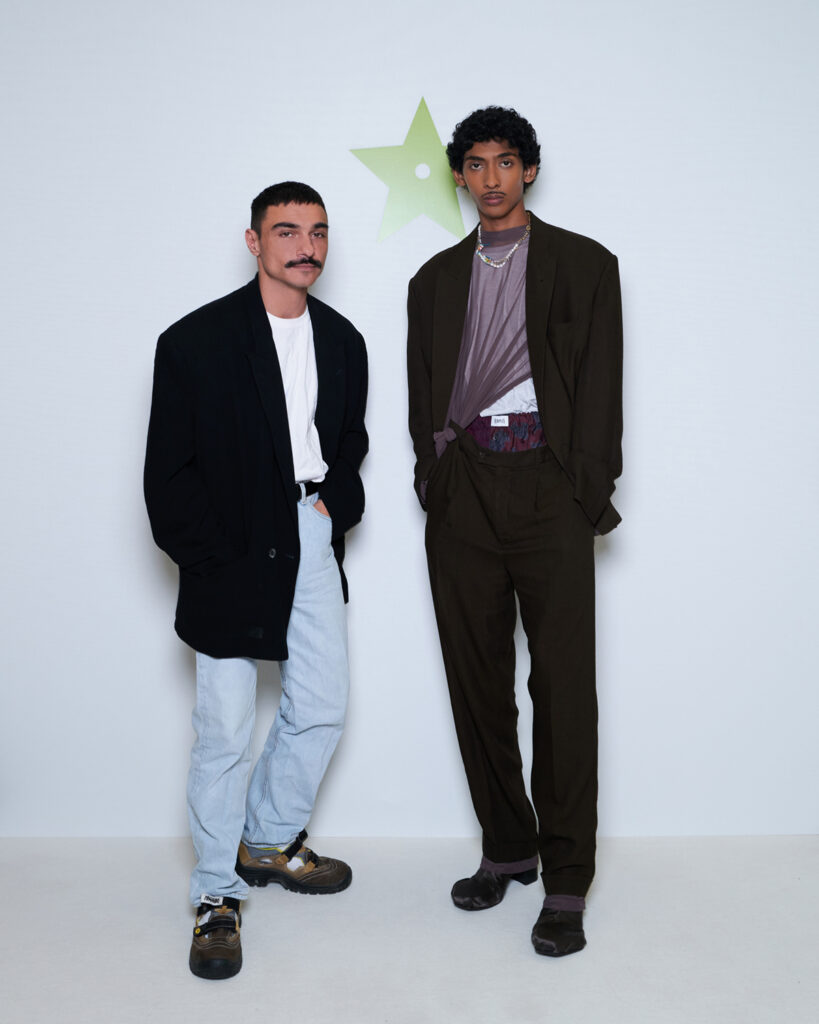 Delphine Arnault announced, "Today, I am delighted to celebrate the tenth edition of the LVMH Prize and to honour Setchu whose designs blend great tailoring and elegance, producing collections that are both streamlined and exquisitely cut. The jury has also decided to award the Karl Lagerfeld Prize both to Bettter for its cutting-edge upcycled creations, and Magliano a brand that champions casual and poetic designs. I would like to congratulate all the finalists and applaud their unparalleled talent and creativity.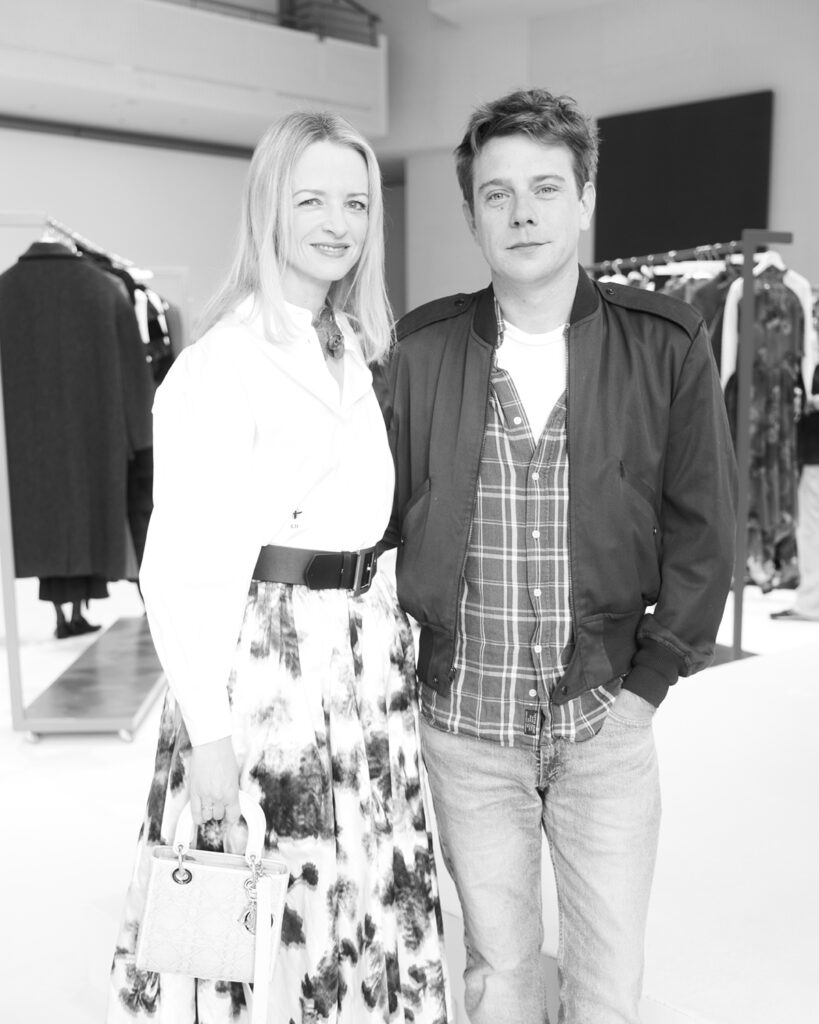 "I'm also very grateful to Gal Gadot and Xin Liu for being here today, two outstanding personalities in their respective fields who inspire us all. Finally, I would like to thank the members of this exceptional jury for taking part in this year's event and for supporting young designers."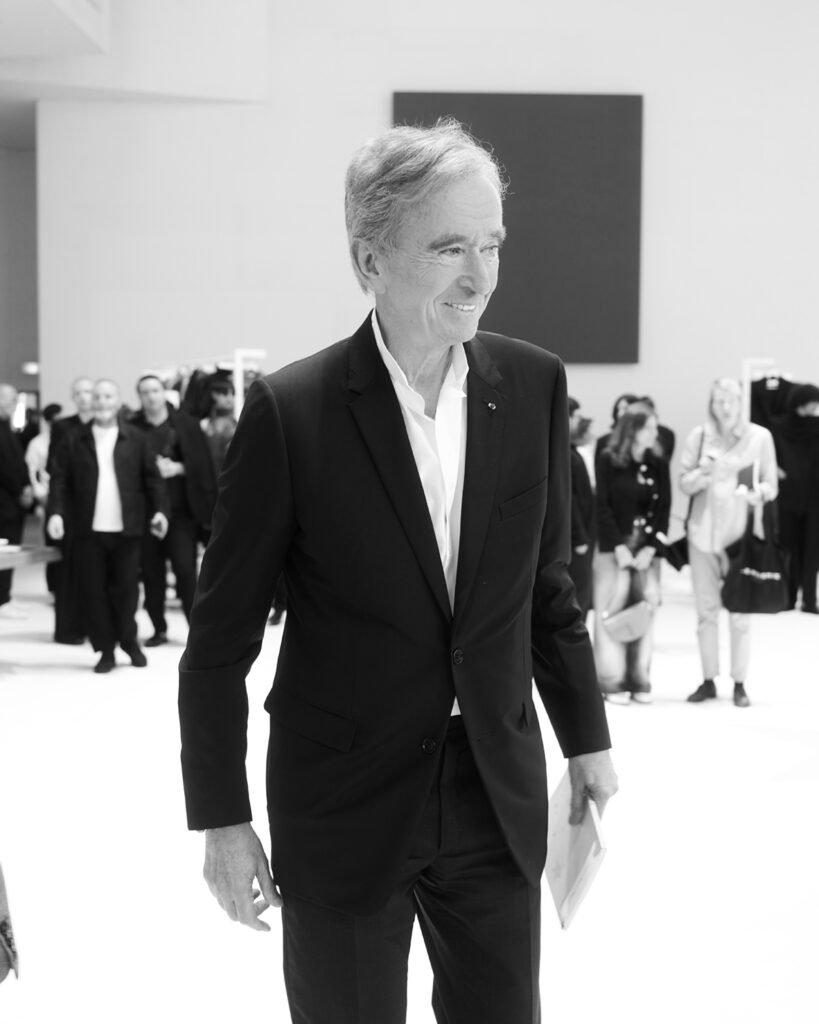 Three young fashion school graduates were also distinguished. Luc Albert and Justine Janot, graduates of Institut Français de la Mode (Paris), and Nikki Park a graduate of the College for Creative Studies (Detroit). Each will receive 10,000 euros and join the studios of three Houses of the LVMH Group for one year, respectively Dior Homme, Louis Vuitton womenswear, and Louis Vuitton women's leather goods.
This year, the total amount of the endowments has reached 860,000 euros.
Just like the LVMH Group, which has implemented a global environmental strategy, the LVMH Prize for Young Fashion Designers wishes to support the winners to help them integrate environmental issues into their design and production processes. They will each enjoy a specific mentoring program as well as an allowance of 20,000 and 10,000 euros respectively on the Nona Source platform, which aims to revalue deadstock materials from the Group's Fashion and Leather Goods brands.