MR's 25th Anniversary: 25 Characters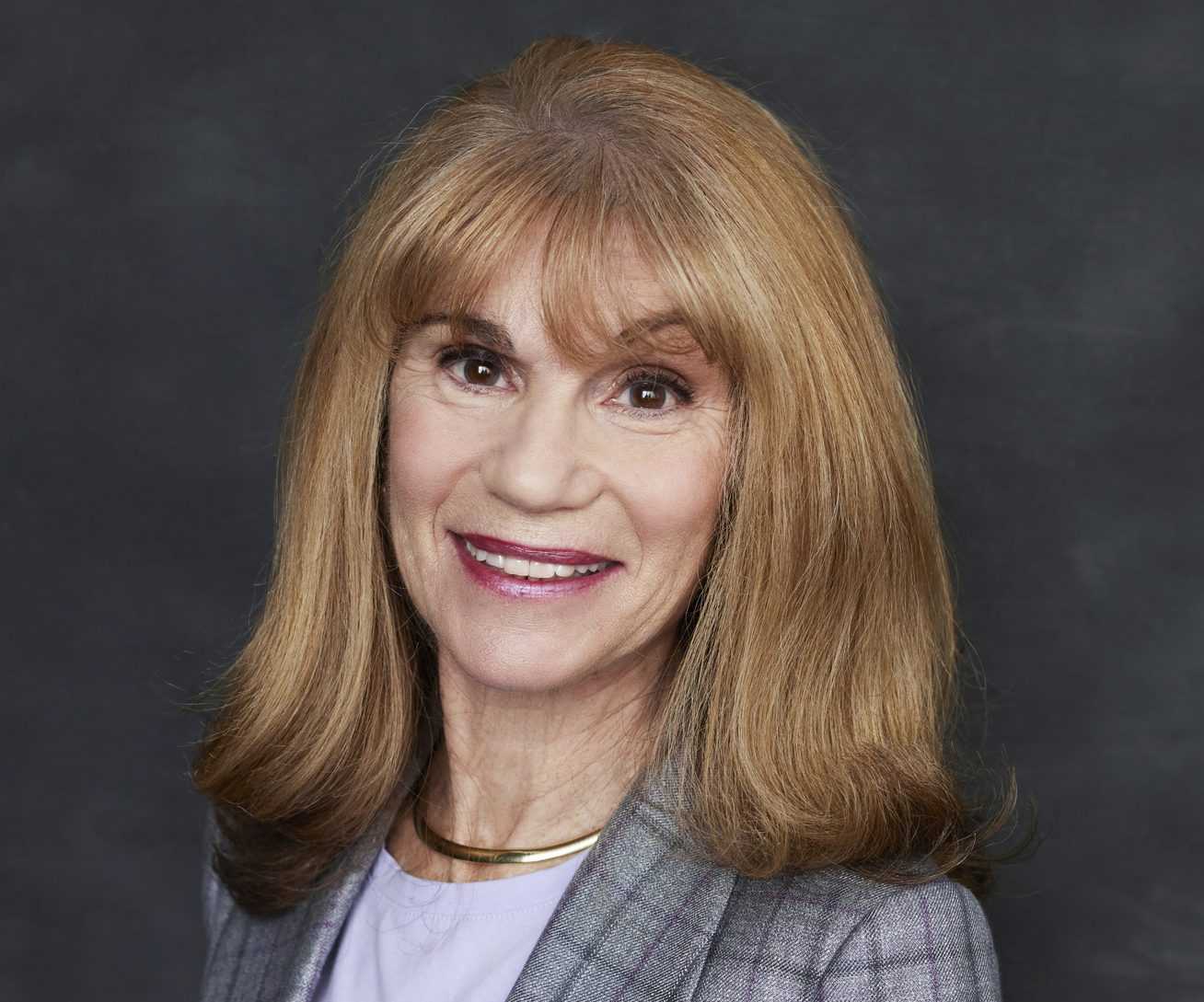 Meet the industry executives who inspire us, entertain us and make us better. Click on a name below or scroll through to read them all.
RALPH LAUREN | RONNY WURTZBURGER | ARDIE ULUKAYA |
MARTY STAFF | ERIN HAWKER | BILL LAVIN | TOM BEEBE |
ELIOT RABIN | LARRY HYMES | JACK AND BILL MITCHELL |
VAN WEINBERG | CRAIG ANDRISEN | BRUCE JULIAN |
RAFFI SHAYA | ROBERT COMSTOCK | HARRY ROSEN |
SAUL KORMAN | DAVID FISHER | VIVEK NAGRANI | MICHAEL DURU |
PAUL WATTENBERG | PAUL ROSENGARD | NICK GRAHAM |
Ralph Lauren
Why we picked him: There is only one master of menswear, a perfectionist who's remained true to his vision from day one.
Success secret: Never settle. Obsess about details.
His business philosophy: Be the best you can be. Says Marty Staff, "When I worked at Ralph Lauren, Ralph would come in every day worrying about the competition. He was always trying to be the best he could be. I learned so much from him, and the key takeaway was that as good as he was, he always wanted to be better." Adds Ron Wurtzburger, "When I first got the license, black suits were popular and I wanted Ralph to make black suits. He refused, telling me: 'Never lose your identity or what you stand for.' It was the best advice I ever got."
Memorable moment: Ralph was honored at a Neckwear Association Luncheon in 1997: He stood there at the podium and singled out (by name and company) every salesman and buyer who ever helped (or didn't help) him along his journey. He remembered every favor, and every slight. The audience loved it. And him!
Newest venture: The Polo Bar restaurant. With recent rave reviews, it's already attracting the social and media elite.
Ronny Wurtzburger, Peerless
Why we picked him: He's the industry's best salesman who's built the largest clothing company in the world. He's got a huge heart and has raised great amounts of money for numerous charities while helping countless individuals in the industry. He wants no recognition for any of this.
Why he thinks we picked him: You could only find 24 interesting people.
Success secrets: I'm a Type A personality and I love what I do. I do it 24/7 or not at all. I'm also a dreamer, always looking for the next opportunity. I can sense what's missing.
How to keep it fun: I'm still a child; I think I'm Peter Pan.
Most proud of: Our 22 great brands, from Ralph and Calvin to Karan and Kors. Our Peerless team. My wife, our four children, their spouses and our 10 fantastic grandchildren. (I used to think they'd all be professional athletes, then they got a little older and I thought maybe coaches. Now I'm thinking marry rich girls and buy a team.)
Goals: Professionally, I have none at the moment: I'm closer than ever to hanging it up and letting some young people run with the ball, giving me more time with my wife and family. My wife would say the odds are 100 to 1 against this, but I think I'm close. I missed so much when my kids were little, but I can be there for my grandchildren.
Who knew? I once had a full head of hair. As competitive as I am, I'm the worst golfer. Although I'm on stage all day, I'm actually a quiet guy.
Crystal ball: Continued consolidation at retail and wholesale. When I started out, there were 100 clothing manufacturers and 50 great department stores. Today, you lose a store and you're almost out of business. On the positive side, however, even with fewer players there is better fashion and men are starting to shop more like women. So we'll survive, but the landscape will be different, driven largely by technology. Maybe we'll be touching fabrics via computer.
Ardie Ulukaya, Mavi/34 Heritage
Why we picked him: Probably the hardest-working guy in the business, gregarious, always on the road and in the stores, creative, animated and well loved.
Why he thinks we picked him: My passion! I'm a product person, I love product, and I've always loved the menswear business.
Success secrets: You have to have confidence in yourself and your product, which in turn builds confidence and trust with your business partners, your retailers and your consumers.
How to keep it fun: When you love what you do and surround yourself with trustworthy people who have the same positive outlook, it's naturally fun. I've never seen this as a job: I love just being in this environment.
Most proud of: Being a father to my two beautiful daughters Sofia and Sienna—they are by far my biggest accomplishment.
Outside interests: Photography, movies, and I'm a huge foodie! 
Goals: Health, wealth and seeing my children's accomplishments while helping to prepare them for the future. Making both Mavi and 34 Heritage the top denim brands in their categories.
Crystal ball: Menswear today is in a much better place than it's been for the past 25 years, and I see the trend continuing.


Marty Staff, The Siskind Group
Why we picked him: A true brand builder and one of the smartest, craziest, most fun people in our industry.
Philosophy of business: When your work is your passion, it isn't work…it's your life and your fun. My work defines me; it's what I want and need to do. So I get confused about what is work and what is play because to me it is all the same. This is a good thing for me. I worked at Calvin Klein for 10 years. On weekends Calvin and I would go to eyewear stores like others go to museums or football games. We would spend afternoons studying eyewear. For me it was exhilarating to do this.
Our business is like a great white shark: If you're not moving forward you will sink. So I've never permitted myself to think I know, or have done, it all. I try to prove myself every day. Once you think you know it all, you will probably fail.
Most proud of: My time at Hugo Boss. When I was appointed CEO, the company was small and unprofitable. It was not liked by retailers. The clothes frankly didn't fit the U.S. customer. In five years, we grew five times! And the profits grew 20 times! We opened an NYC flagship. We started a women's business. We did this by introducing fun, buzz and intense strategic retail relationships to the brand.
Making it fun: If we were really smart, we'd probably be doing something else. Men don't define themselves by what they wear: essentially, we're selling toothpaste, so we might as well make the game fun! I love being with my customers and competitors, and I believe they like being with me. I hope I've helped make the process of designing, making, selling and marketing menswear fun and non-traditional, and in doing so have evidently become interesting.
Crystal ball: I think we're entering a magical time in menswear. More than any time in decades, product is king. In order for any brand to succeed, it needs great product, a soul and a story. Also, the era of a brand working identically everywhere in America is over. Menswear has become like indie bands: every region has its own thing. In the future, I believe there will be fewer stores which are more productive. The entertainment quotient will go up exponentially. Looking through racks to find stuff is boring now, and will become more boring. Men's accessories will grow as men spread their fashion wings.
Goals: I intend to stay involved in menswear for as long as I breathe, and as long as I'm having fun. I have however begun to devote time to ArtsQuest, which is a Bethlehem, Penn. arts center that rose from the ashes of Bethlehem Steel. As an example, I introduced ZZ Top to the audience at their concert last year.


Erin Hawker, Agentry PR
Why we picked her: She's smart, dynamic and makes things happen!
Why she thinks we picked her: Because I'm a character (or so I've heard).
Most proud of: I moved to NYC from Chicago not knowing anyone and answered job postings in WWD. I'm not a shortcut person, so I took my time, working A-to-Z to learn every facet of marketing and public relations. My big break came as global public relations director for DKNY. I firmly cemented editorial relationships but also learned the ropes of a mega corporation. From there I helped launch Nokia's luxury mobile phone brand, and eventually held positions at NYC-based agency LaForce + Stevens (a great training ground) and then went on to become head of communications for Diesel North America.
I launched my own agency (Agentry PR) five years ago; we work with about 22 men's, women's and accessory fashion brands and have offices in NYC and LA.
Recent Accomplishments: We started New York Men's Day as a resource to support emerging menswear talent. There are a lot of amazing designers who need help, so it's become a passion project for us personally and professionally. A few of our existing clients really needed support with putting on a fashion week show or presentation. We thought, why not use all the resources we have to help? With support from amazing brands like Cadillac, Oribe, Johnston & Murphy, Hint water and Peroni, each young designer can focus on designing, styling and image, letting us focus on what we do best as a PR agency. We've grown NYMD from two to 12 designers, and expect a larger showcase in the future.
Who knew? I'm a bit of an adventurist. I read National Geographic cover-to-end; I went to the Atacama Desert in Chile last year to chase the meaning of the universe at ALMA; and I just got certified in scuba diving in Colombia this past December.
Crystal ball: Super lightweight and durable smart fabrics that are solar-powered with heating and cooling technology. They will hook to your iPhone and adjust your temperature.


Bill Lavin, Bill Lavin Designs
Why we picked him: He is totally passionate about his work, extremely creative, the ultimate optimist and a master at self-promotion.
Success secret: At trade shows a few years back, I began serving great wine in stemware glasses, dark chocolate and playing my own digital music. Every afternoon at 4 p.m., buyers began to gather at my booth to celebrate life and the camaraderie of friends. People would make new friends, and would start to enjoy our business again. People still talk about those gatherings.
Most proud of: Taking on an almost non-existent classification (belts), and for over 30 years now, consistently pushing the design envelope (e.g. screen printing musical tributes on jeans belts). When you get those moments of influence, you know you're doing your job well.
Personal: My real passions are my wife of 41 years, my two amazing kids and two new grandkids. I love art, music, hanging out with family and friends with a nice glass of vino. To relax, I run at the gym about six to eight miles and explore the quietness inside me. I love to dive into a great movie. Waking up on the West Coast doesn't hurt either.
Goals: To join a mentor program to help young kids with life's challenges. Or to become a design and sales consultant. (Or just break out the vino and music and enjoy.)
Crystal ball: Our industry desperately needs to drop the low hanging fruit. The internet will play a huge role for many years to come, and virtual reality shopping will continue to challenge brick and mortar. Success in design and retail will always flourish as long as the most talented young people get that entrepreneurial opportunity to showcase their talents.


Tom Beebe, Visual Artist
Why we picked him: He's incredibly creative, works incessantly, has recently launched the Algonquin Roundtable as a meeting place for artistic minds. As he puts it, "I am focused on menswear and will do everything in my power to push it forward."
His journey: From Bergdorf Goodman to Neiman Marcus to Paul Stuart to Tiffany to Henri Bendel to Fairchild/Conde Nast to HMX to W Diamond to… 
Success secret: I'm one of eight kids from strong family bonds, and parents who raised us to keep on shooting arrows in the air. Also, I was lucky to be mentored by Gene Moore of Tiffany fame. He pushed me to not just look at things but to really see; he taught me that your work is a reflection of everything you are.
Goals: For my next window or styling to be the best ever. I'm working on an excellent project with Gene Moore's archives: taking his 39 years of Tiffany windows and bringing them to the next level for design students.
Who knew? I was once a clown with my dad and three brothers in Ringling Brothers Barnum & Bailey Circus.
Crystal ball: Menswear of the future is going to be driven by fabric innovation, a crossover from simply performance wear to everyday clothing. Since the world is getting smaller, fabric will be globally versatile. A consolidated menswear cycle from presentation to purchase: no one waits months and months anymore, and time waits for no one.


Eliot Rabin, Peter Elliot
Why we picked him: He's more than a little crazy, often talks in rhymes (that he makes up as he goes along), is a brilliant merchant who never stops aspiring to greatness.
Self-description: I have a spontaneous, intrepid and enigmatic character, an unerring interest in the world and the people in it. I love our country and my foresight enables me to contribute to its betterment. My clients and friends enjoy our interchanges of social and political ideas. We are not just a shop.
Keeping it fun: Spend a day with me and you'll understand the quirky and unpredictable nature of my personality. I often piss off my sales help by jumping into their sale, especially when they don't want or need me to. But I thrive on spontaneity and my customers seem to enjoy it.
Most proud of: Graduating from The Citadel and serving my country as an infantry officer in the U.S. Army. The fact that I've survived and flourished in NYC (the toughest market in the world) as a small, multi-store business in men's, women's and kids. That I've made it a Peter Elliot policy to produce as much product as possible in our country. (Ain't nothing made in China; our merchandise is finer.) And my son, Joshua Blue Rabin, who was born when I was 60.
Crystal ball: The demise of department stores in their current format; the rise of independent specialty stores; the return of made in the USA!


Larry Hymes, MRket
Why we picked him: His social life and dating history would make a fabulous novel or screenplay. (He describes himself as "a serial dater, the Wilt Chamberlain of the dating world.") If you think you've got problems, sit down with Larry: you'll laugh a lot and you'll feel much better!
Why he thinks we picked him: Because of my personality and the way I relate to people. I can talk to anyone and make them feel comfortable and relaxed.
How he keeps it fun: I'm always looking for new niches; I love getting to know interesting and unusual people.
Most proud of: Founding The Exclusive trade show in 1998, bringing it to Vegas in 2002 (and selling it to Business Journals in 2007, which was the beginning of MRket). On a personal note, I'm most proud of my amazing daughter.
Goals: To climb Mt. Everest and auto race in the Le Mans Grand Prix.


Jack and Bill Mitchell, Mitchells Family of Stores
Why we picked them: From their parents' 800-square-foot shop in Westport, Conn. with an inventory of three suits (and a never-empty coffee pot), they've evolved into the biggest and best independent specialty store (now five of them) in the U.S. Two brothers with totally different talents and temperaments (and each with gifted sons) have somehow managed to create a highly functioning family business that gives back much to the community.
Why they think we picked them: Bill: Anyone who's ever met me would most likely call me a "character."  But seriously, I would hope that MR thought of us because of the culture that Mom and Dad passed on to Jack and me, and that we've hopefully passed down to the next generations. I'd describe it as an overall commitment to excellence, not just in the retail experience but, more importantly, in leading a life of character and kindness.
Success secrets: Jack: Our business is simply a reflection of our family values. We focus first on our customers. We have a team of positive passionate people. We've built personal and professional vendor relationships with top executives home and abroad who supply us with beautiful clothes! Bill: Throw in a little serendipity, a little luck, a little humor, some hard work, some joy. Very important: we hire people who are both smart and nice.
How to keep it fun: Jack: I keep our culture fun by interacting daily with each and every associate; I find something about each of them that makes me smile and my day is fulfilled. Bill: I keep it fun by never taking myself too seriously and hopefully I pass that on to all of our staff. At the same time, I take my job seriously, which our associates recognize as well. Being a sports fan, I'm lucky to get tickets to events and I tend to invite or give away tickets to our staff, play golf with them, take them on trips. In other words, working at Mitchells isn't always a grind.
Most proud of: Jack: The successful passing of the business from Mom and Dad to Bill and me and then on to our sons. Personally, I'm proud of 50-plus years of a wonderful marriage to my wife Linda, and working for the last 25 years with our four sons and three nephews. Bill: The work I've done to help people in recovery. Many people know that I'm a recovering alcoholic of over 24 years, and while I don't take out page two of The New York Times, I try to help others in recovery whenever I can.
Stress relief: Jack: I play a lot of tennis, a little golf, I write articles and books. I love global travel and walking with family on the beach in Block Island. Bill: To tell you the truth, I'm writing this on the island of St. John doing nothing but relaxing at the moment!  But I often think that going to work, being with our staff and customers who become my friends, is the best recipe for relaxation.
Interests and passions, outside of work: Jack: My "Hugs" business—both as an author, as reflected in Hug Your Customers and Hug Your People—and doing over 200 motivational speeches throughout the world. Also it's a great joy watching grandchildren's games and events and traveling with them on family trips. I fuel my interest and passion for education by guest lecturing and advising students as an executive in residence at Columbia University Business School and other universities. Bill: Of course my family: my wife Sue, my three boys, daughters-in-law and five grandchildren. In addition, I like to play golf, travel, go to sporting events, be with my friends.
Goals: Jack: To stay healthy and happy and maintain the highest level of family harmony. Bill: My biggest goal coming up on 72 years of age is to wake up every morning—haha!  As for business, my nephews and sons are running the business and doing a great job. However they think I can be helpful, that's my role. Personally, I'm on a few boards including a university, a hospital and some other charities. I like giving back and trying to make a difference.


Van Weinberg, James Davis
Why we chose him: Even in his newly healthy phase, he's one of our favorite partiers, always upbeat and fun, the one you'd choose to meet after work during markets.
Why he thinks we chose him: For my outgoing personality: friendly, honest, real. I like people, and that's what makes it fun.
Success secret: I learned early on, from people I respect including my dad, that retail is always changing. You need to keep a pulse on consumer lifestyles and change accordingly.
Most proud of: My 46 years in the business and my 46 years of marriage. I'm also proud of how we've evolved the store with a younger, more casual mix of sportswear and a stronger emphasis on custom clothing. We've changed the mix, the presentation and the marketing. I'm very proud of the great relationships I've established over 46 years in the business.
Stress relief: Working out, playing golf and being with my buddies.
Goals: To continue to evolve the business, to spend more time with my four grandsons and to continue my newly healthy lifestyle.
Crystal ball: Retail will continue to change.


Craig Andrisen, Andrisen Morton
Why we picked him: He's always the life of the party, fun and funny (and he has very cool friends!).
Why he thinks we picked him: Because I am Dr. Loud…you can hear me before you can see me! Compassion for men's fashion has always given me a charge. When I was 14 years old, I worked in a small town men's store and even then I polished my shoes.
Claim to fame: I played golf with former President George Bush (43) last year at Preston Trail in Dallas.
Success secrets: Many loyal customers (many of whom are friends) throughout 37 years of business have contributed to our success and brand. We have a dynamic team and I have had a fantastic partner for over 37 years. Our partnership has lasted longer than both of our first marriages. Our sales team is very experienced and knows service comes first. What we sell, customers might want but don't really need. Nothing happens until you sell something.
How to keep it fun: By sharing great stories and memorable jokes! Did you hear the one about…. I try not to take myself too seriously.
Most proud of: Staying in business for a remarkable 37 years while surviving 2008 and 2009. I pride myself on knowing how my customers like to look and putting together outfits for them. My friends call and ask me what they should wear on TV. I help people feel great about shopping here and about how they feel in our clothes.
I'm of course proud of my two beautiful and talented children and the phenomenal lady (Mrs. Dr. Loud) I married in August 2008. I'm grateful for the longtime relationships with my friends whom I consider my family and who have supported me through the ups and downs of my personal life and my career.
Stress relief: When business is great, I enjoy traveling with my wife and golfing with my friends. When it is not great, I sit in my favorite chair and watch sports on television with my iPhone in hand. Connecting with friends is important to me.
Goals: To maintain my good health, enjoy a glass of pinot, and lower my handicap.
Professionally: To maintain our edge by finding the most unique and finest inventory, and to dominate the market with our new renovation.
Who knew? I grew up in De Smet, South Dakota (population 1,700) with my parents, sister and two brothers. I am actually older than Mario Bisio (two months) and shorter than Bobby Mitchell (nine inches).
Crystal ball: Wearing clothes in public will still be mandatory. In 2020, all dress codes at major software companies will require suits and ties.


Bruce Julian, Bruce Julian Clothier
Why we picked him: He's quirky, clever, funny and fun (as evidenced by his huge collection of antique toys displayed throughout the store, and also his very clever Facebook postings).
Success secret: Sometimes it's pure stupidity (and I have plenty of that!). I was in a crappy location and disgruntled employees at the pizza store next door set it on fire. Totally shut me down mid December. Did I take the insurance money and walk away like a smart businessman would have done? Hell no, never entered my mind. All I could think about was reopening. This is what I do. Nothing's getting in my way, not even intelligence.
How he keeps it fun: Clearly I take this fun thing way too far. I have so much fun I don't know what to do with myself. I have a Bloody Mary Bar in the store. It's been said the staff and the customers are slightly drunk most of the time. I've amassed a vast collection of antique toys over the years and I truly enjoy displaying them in the store; I love the atmosphere they create.
Goals: This is usually not the type of question I care for, but 2015 has got the goods; it is all totally opening up for me and my wife. This time last year we were sucking wind. I was at the end of a long run in a crappy location complaining about everything every 10 seconds or so. Bonnie had just left a 30-year run in the fabric printing business and was a ship lost at sea. She found her bearings and decided to take my Bloody Mary business to market. I had created a recipe for a fabulous Bloody Mary I came up with almost 20 years ago that I was bottling for the store. We are now in 85 bars, restaurants and gourmet shops from Connecticut to Florida; we're soon going into Canada. And I've moved to a fabulous new location and it's going to be great! I got TVs in the dressing rooms and my audiophile stereo with pure analog sound for playing records. The store is so exciting! 


Raffi Shaya, Raffi
Why we picked him: We love his passion, optimism, creativity and joie de vivre.
Why he thinks we picked him: I've been able to grow and evolve in a changing market. I appreciate every day what I do: it's what keeps me around and alive.
Success secrets: I am always optimistic and believe in happiness. Life is full of challenges but I always look forward with a positive mental attitude. I have a great team, all of whom I consider family. We take pride in offering excellent customer service and supporting our retailers. We design and create with the consumer in mind—bringing in new colors, yarns, designs on a regular basis.
How he keeps it fun: With lots of laughs and lots of chocolate.  
Most proud of: Being on this list is a great accomplishment! But really, working with my wife for the past 40 years; it doesn't get better than that! I'm most proud that I've created a business that my three daughters want to be a part of and take to the next level. 
Stress relief: I enjoy travel, golf and playing with my grandchildren.
Who knew? I love to dance and party; I'm one of nine siblings!
Goals: To continue to inspire the market by bringing in new ideas, to watch our brand evolve into the next generation, to get a hole in one!
Crystal ball: The U.S. market will continue to grow in influence and fashion direction. American designers will continue to lead the men's market.


Robert Comstock, Designer
Why we chose him: For his design talent, inspiration from Third-world cultures, love of the outdoors and commitment to conservation.
Success secret: My inability to follow trends. This has never been a cognitive decision; my mind naturally wanders—I never could stay within the proverbial box. My commitment to conservation has given me a sense of purpose within fashion. I'm fond of saying that the quandary of whether to go with a single or double vent or what the length of a hemline should be pales in comparison to a starving child or an about-to-become extinct species.
How to keep it fun: That's the easy part. Our industry is a fraternity encompassing buyers, salespeople, designers, manufacturers, photographers, mills, editors, publishers, advertising and PR professionals, etc. We share a synergy with one another; it's the soul of our business.
Most proud of: The life-long friendships I've enjoyed with my co-workers, some over 35 years (to think I first sold Bloomingdale's from my parents' garage in Boise, Idaho at the age of 25). Also, providing scholarships and employment to Native Americans, and raising funds for habitat preservation for raptors has meant a great deal to me and my team. Personally, I'm proud to be both dad and best friend to sons Jackson (19) and Will (16).
Stress relief: Fly-fishing, salmon fishing, pheasant hunting, horseback riding, riding my Harley, banding Peregrine falcons, hunting with Kazaks and their eagles on horseback in the Altai Mountains of Central Asia and hanging out with Peregrine Fund biologists in the field.
Goals: A long with a close friend and leader in the high-end eco-tour industry, I'm organizing adventure trips for our specialty store customers to remote areas of the world. Our customers/friends can not only "wear the experience," but participate in the adventures that inspire my collections.
Crystal ball: Along with the inevitable recycling of trends and styles, technological improvements in outdoor gear will be far more advanced. Natural fibers will become ever more valued in casual sportswear, and the style of men's suits will become as big a contrast (going forward) as today's looks are from the Edwardian Era. Independent and small design houses/designers will see a resurgence, and the Goliath amalgamation of big-box retail will find competition from a whole new breed of young entrepreneurs, whose personal passion and vision will be the new specialty stores of their time. Or so I hope!


Harry Rosen, Harry Rosen Stores
Why we picked him: He's an amazing merchant, seller and teacher who's helped many retailers reformulate their businesses. In retail for more than 60 years, he's created what is arguably the biggest and best men's independent specialty store in the world and the first of the now-ubiquitous retailer magazines.
Why he thinks we picked him: I guess I've done a few things that, in the history of retail, have proven noteworthy.
Most proud of: The specialty store business has gone through a variety of cycles and, at age 83, I feel I've managed to stay current. I spend a lot of time walking through shopping centers and I relate to what's happening. I still feel young and "with it" and not out of touch.
Success secrets: I love to learn. And I still get a tremendous kick out of looking after customers and finding them just the right clothes (rarely from a single vendor; I prefer to select items from various collections to create a personalized look, a statement about the individual). From working in the Bloor Street store on Saturdays, I gain insights and fresh ideas. I know many merchants run their business from an office but I'm a strong believer in being on the selling floor. However good you are, you can always find ways to be better. Having regular conversations with vendors and other smart retailers keeps me in touch with current attitudes.
Stress relief: I just got back from a film cruise; I take philosophy courses at Florida National University; I love to travel (mostly North America and Europe) to observe people; I love to be in stores and study consumer shopping patterns. I also run and exercise.
Goals: To do more sales training, not only teaching at universities but also in individual stores. To continue to raise money for worthy causes. I'm particularly interested in regenerative medicine, stem cell research and mental health. There's a great deal of knowledge surfacing in these fields and it's very exciting.
Crystal ball: Online will not replace in-store. Specialty stores will always be judged by their quality of service, by treating each customer as an individual.


Saul Korman, Korry's
Why we picked him: He's been a successful retailer for more than 60 years, was the first to promote his store (and himself) via radio advertising, he is a true showman at heart and hasn't missed a trade show in many decades.
Why he thinks we picked him: My business has been a destination store through good times and bad, I played a leadership role in the development of the Back to Business campaign in Canada and I've worked hard to raise the profile of the menswear industry through ongoing media opportunities.
Success secrets: We monitor the fashion trends. We attend the menswear shows in North America and in Europe. We know our customers, who are also our friends, and we go the extra mile for them: getting the all-important suit for a major presentation, dropping a suit off at a customer's home because they can't get to the store. We are all about service. We keep Korry's top of mind with our radio commercials on five radio stations daily!
How to keep it fun: I love to tell stories. At heart, I am a storyteller, showman and a menswear retailer! Drop by the store and you will hear many stories I have gathered over 60 years. (I love telling stories on radio. Sometimes it gets me in trouble, but it's always entertaining! )
Most proud of: A small, family-owned business which has been successful for over 60 years is a significant accomplishment in this retail landscape. We've had a strong, stable staff. (My former general manager recently retired after 40 years with us.) I've played a significant role in branding and strengthening my local business community, Greektown, which has evolved from lots of used car lots and old stores to a vibrant Greek community that I consistently promote in my radio commercials. I'm also proud of my charity work and the awards I've won. In my personal life, I've been married for 59 years now and together, Myrna and I have raised three wonderful children and we have three grandchildren. My sons are very involved in the business now: Shawn and Michael make a good team and they will carry on the Korry's tradition. My personal goal is to live to 100!
Who knew? I come from a small community in northern Quebec; I have only a 10th-grade education; I started out in the theater business.
Crystal ball: The small boutique is here to stay. The large department stores (Saks, Nordstrom) are moving up to Canada, but Canadians have a different culture than Americans. We like to support small business. We like to shop with friends. People shop at Korry's to see me and my staff. They could buy the merchandise we sell at many fine stores, but they come all the way to 569 Danforth to see me and listen to my stories.


David Fisher, Bloomingdale's
Why we picked him: He's smart, thoughtful, upbeat and real. He brings a warmth to the corporate world that's hard to find. He's a Beatles fan!
Why he thinks we picked him: I have a sincere and passionate dedication to product, people and Bloomingdale's.
Success secret: I focus on vision, people, team building, idea generation and execution.
Most proud of: The mark my team has made on the men's industry, the brands we've nurtured, the trends we've developed and driven, the people I've helped develop for greater growth, personally and professionally.
Stress relief: I play the guitar(s), ride my Harley, read a lot, visit with friends…and enjoy a little Gentleman Jack now and then.
Crystal ball: More tech, more gadgets, more comfort, the proliferation of high-tech fabrics, more ways to buy.


Vivek Nagrani, VK Nagrani
Why we picked him: He's crazy, creative (check out his irreverent posts on Facebook), works hard/plays hard, never hesitates to say what he thinks, designs great stuff, and has built the coolest place (The Lodge) to hang out in NYC.
Why he thinks we picked him: I have no idea. All these years, the only person who thought I was interesting was my mother. I'm actually pretty boring.
Success secrets: I take a lot of pride in what I do, the product we make and the way we make the product. I have a genuine respect for the consumer. Most importantly, I never take myself seriously.
How to keep it fun: It is all about perspective. No matter how good we make things, the reality is that we make things that no one really needs. We provide entertainment. I'm a showman; my real job is to try and get the sticks out of most people's asses so they can have some fun.
Personal life: Personal life? What's that?
Goals: I hope I can inspire my daughter to always follow her passion, to stay true to herself and never settle for average.
Recent quote: When I created this collection, the intention was simple: be everything to someone rather than something to everyone.


Michael Duru, Michael Duru Clothiers
Why we picked him: He's a retailer and custom clothier who apprenticed as a tailor at age 13, and was a head fitter at 18. He's outspoken, creative and makes things happen.
Why he thinks we picked him: I figured I was nominated because I am passionate and vocal about our industry. I speak my mind, not in a disrespectful manner, but still I get my point across.
Success secrets: I'm very determined and goal oriented. I approach each interaction with clients and vendors as relationship building, not as a transaction. Early on, I sought advice from great merchants like Harry Rosen, Fred and Lee from DLS Outfitters and my first boss, Steven Worby of the Clothing Center.
How to keep it fun: Seeing the energy and the foot traffic in our two locations is still motivating and fun.
Most proud of: The fact that my brother Matt Duru and I have been able to breathe life into a new business. Despite the September 11th tragedy, the worst economic meltdown in decades and Hurricane Sandy, we still managed an average 9 percent growth every year. But by far the single biggest accomplishment of my life is being a dad. No job I ever had has given me this much joy.
Goals: To spend more time with my 10-year-old and push myself to take a day off. To spend time in our new showroom location in NYC and develop a professional sales staff. We have unique service culture in our stores, but the newcomers need to drink the Kool Aid and execute it.
Crystal ball: One-on-one interaction with the customer will have a resurgence. There are plenty of young people who crave professional advice about their wardrobe needs and there's so much misinformation on the web that they are confused. I say to my fellow retailers: don't give up just yet. Offer more than just clothing; offer your knowledge.


Paul Wattenberg, Concorde Apparel
Why we chose him: He's been in business for more than 62 consecutive years, training many of our current industry leaders along the way.
Why he thinks we chose him: For my creative, forward-thinking perspective on the business, balancing branded initiatives with private label, domestic production with overseas.
Success secrets: Be nimble, take risks and always listen to the customer. Create new and exciting merchandise every season. Stay ahead of the market and innovate. My father began manufacturing in the USA in 1940. When I started in the 1950s, I wondered how a small family business could compete against the giants. My dad advised me that as long as a company is innovative and creates a competitive garment, they can compete.
Most proud of: Being chosen master licensor for the Adolfo brand approximately 40 years ago. Additionally I'm most proud watching my son carry on my business philosophy that has sustained us for 75 years. Nothing is more important to me than my family. I've taken great pleasure in seeing my children and grandchildren grow into fine, productive young women and men.
Stress relief: Golf, exercise, visiting modern art museums and traveling to Europe. (But my weekly massage is what really takes the edge off.)
Goals: I look forward to coming to work every day. That's what I like to do! I still strive to create the perfect garment, a very difficult task. Personally, I'd like to learn how to paint and sculpt.
Crystal ball: There are a tremendous amount of young creative designers whose input will stimulate new business and excitement. Although the menswear business is constantly changing, everything that is new is really a twist on the past. What is in one year and is out the next will definitely resurface sometime in the future. Believe me: over the past 62 years I've seen it all, but I am looking forward to what's yet to come.


Paul Rosengard, DDK
Why we chose him: He's the only person in the industry who has been photographed for Schmoozing in virtually every issue for the past 25 years. He knows everyone and makes things happen.
Why he thinks we chose him: Because Karen Alberg Grossman thinks I'm handsome? For my ability to recall an apropos quote for almost any situation?
Success secret: The same three things that account for almost anyone's success: A little talent, a lot of hard work and just the right amount of luck.
How to keep it fun: By hanging out with people I truly like, people who make me laugh and smile. Smiles are contagious, so are frowns.
Most proud of: My ability to recognize talent and potential in others…and then convince them to join whatever company I am working for, sometimes more than once. And of course my three great kids…all raised behind enemy lines, and all Red Sox fans.
Stress relief: I read Vince Flynn novels, walk my 140-pound dog in Central Park, watch ESPN and Shark Tank. I like playing golf with my friends, rooting for Boston sports teams, inspiring students to enter our industry (primarily through the YMA Fashion Scholarship Fund), and teaching industry-related courses at Parsons and FIT.
Goals: To build Boston Traders into the preeminent outdoor brand, coach underprivileged kids in Little League, teach college calculus, watch my children become self-sufficient in fulfilling careers, and take my family on an African safari.
Who knew? I'm a math geek and puzzle enthusiast. And I judge the Miss USA Beauty Pageant.
Crystal ball: People in the menswear market will continue to operate with more integrity than others.


Nick Graham, Marketing Maven
Why we chose him: He's the original creative genius in menswear, always coming up with outrageous marketing ideas.
Why he thinks we chose him: Because doing things like sending underwear into space, creating my own Macy's parade or putting bow ties on the Statue of Liberty seems quite normal to me.
Success secrets: Thinking outside the box seems such an '80s thing to say, but I do like to push the idea of what is normal and expected. Marketing is simply creating an emotional relationship with an inanimate object; I like to push the emotional part a lot.
Most proud of: I'm very proud of Joe Boxer. That was somewhat of a happy accident, and it's still is one of the most powerful brands around. To see the Kmart commercials with the jingle balls dudes at Christmas means the ironic resiliency of that brand continues. I absolutely love my kids, and am proud they have grown into great people.
Stress relief: I like to read, when I can. Right now I am reading The Empire of Cotton on the history of cotton (every garmento should read it) and The Innovators by Walter Isaacson, which is fascinating. I'm also a big napper (I get up at 4:30 a.m.), and am starting a site called The Dapper Napper, dedicated to guys who dress well when they nap.
Goals: To make Nick Graham a global American menswear/lifestyle brand and to give guys everywhere the tools to dress better, look more modern and get more action. In many ways this idea is bigger than Joe Boxer: it's more approachable and more international.
Who knew? My great-grandfather was Sir James Dunn, one of the more eccentric knights ever. He had a close relationship with Salvador Dali and Dali painted many portraits of him.
Crystal ball: The next 25 years of menswear will be a lot more exciting than the past 25. The younger generation is more conscious of what they wear and how they present themselves, which will push the industry to be more innovative. We are about to enter what I call the Post Prep era….


Steve, Lawrence and Alan Behar; Ike Behar
Why we chose them: We love their parents—Ike and Regina (and Angie!).
Whey they think we chose them: We like to think that we're unique in the sense that we are one of the last family-owned and operated American shirt companies left. Most interesting: we've been working together for 30 years as a family and still manage to get along.
Success secret: It all started with our father, Ike Behar, who happened to create a quality product second to none in terms of value, craftsmanship and style.
How to keep it fun: By allowing ourselves and our company to evolve in an ever-changing marketplace.
Most proud of: The success we've had in furthering our father's legacy and helping to build his dream of an American menswear brand that values quality and craftsmanship.
Stress relief: Steve is passionate about cycling, Lawrence cooking and Alan the beach.
Goals: We'd like to continue growing our business within the family. We already have part of the third generation working at Ike Behar (Alan's son Josh, Steve's daughter Alexandra and Lawrence's daughter Stephanie), and we'd love to see more get involved. And of course, we'd love to foster the growth of our retail operation in the spirit of how we've run our business for the past 50 years.
Who knew? Steve was once a party DJ for hire. Lawrence was once in a Grateful Dead cover band. Alan once wanted to be an actor.
Crystal ball: For sure the next 25 years will continue to see a more eclectic mix of menswear, with sustainable production and ecologically responsible fabrics revolutionizing the way we do things. Plus, we expect the wearable tech market to gain momentum.


Cecile Revah, Bugatchi Uomo
Why we picked her: She's a dynamo who's built a highly successful, nationally recognized brand from scratch. She's both tough and charming.
Success secrets: I want to say in the most humble way that I am very hands-on, always accessible and present on all fronts. On any given day, I can be in the warehouse, in the showroom, in the design studio, in the graphics department. I have an open-door policy so that every staff member can feel comfortable coming into my office without hesitation. 
This is also the case with customers: Every single customer is important to me; I make sure that every issue is addressed immediately and resolved as much as possible to the satisfaction of the customer.
How to keep it fun: Every new season in this industry is like a rebirth and as such, has its fair share of stress and fun. I try to manage each with an open mind and a large dose of goodwill.
Stress relief: I answer emails…LOL!
Interests outside of work: There's life outside of work? Just kidding!
Whatever free time I can manage, I try to spend quality time with my husband and my three boys.
Goals: On a personal level, I am looking forward to being a grandmother. This is the next milestone in my life as a woman and mother. Professionally, I want to bring Bugatchi to its highest level of success and then hand over its management to the next generation.