4 INDULGENT TREATS TO TRY WHILE IN NEW YORK FOR MARKET
Bespoke cocktails, bourbon-flavored ice cream and frozen negronis, oh my. Gotham offers up a variety of refreshing and delicious finishing touches to turn even the most stressful day into a fabulous night.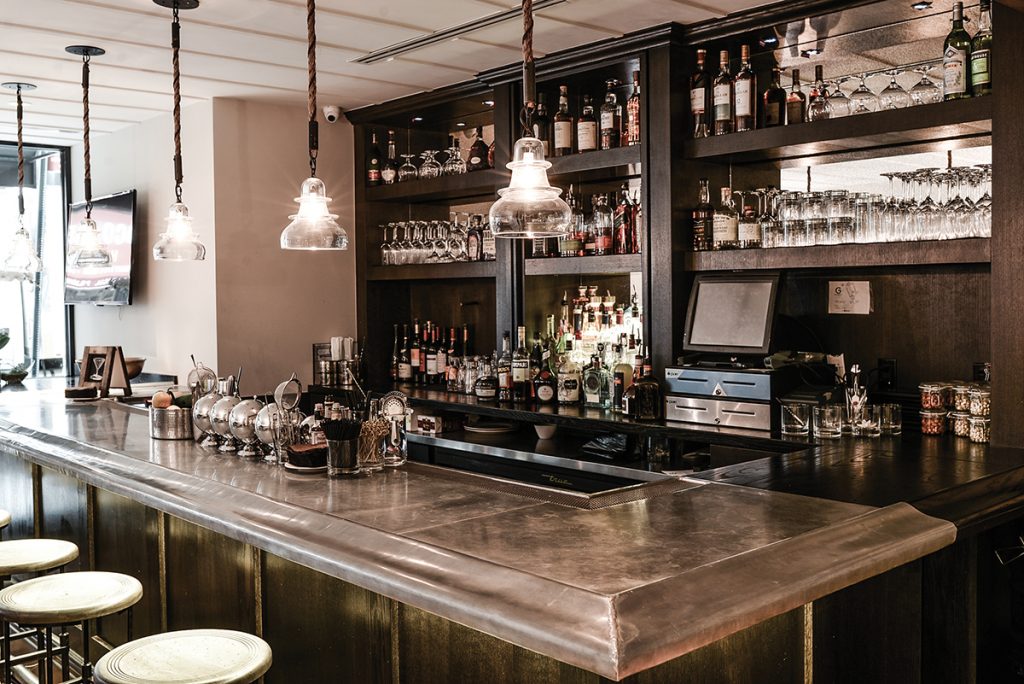 1. THE LIQUOR CABINET: In the late afternoon, the lobby of the Gregory Hotel transforms into this intimate bar space, where you can find fashionistas (and other folk) enjoying a wide selections of beers, wine and above all, specialty cocktails that have been cleverly divided into "Bespoke," "Made to Measure" and "Tailored" lists. Try one of each on for size if you're feeling up to it. (42 West 35th Street. 212-947-0200).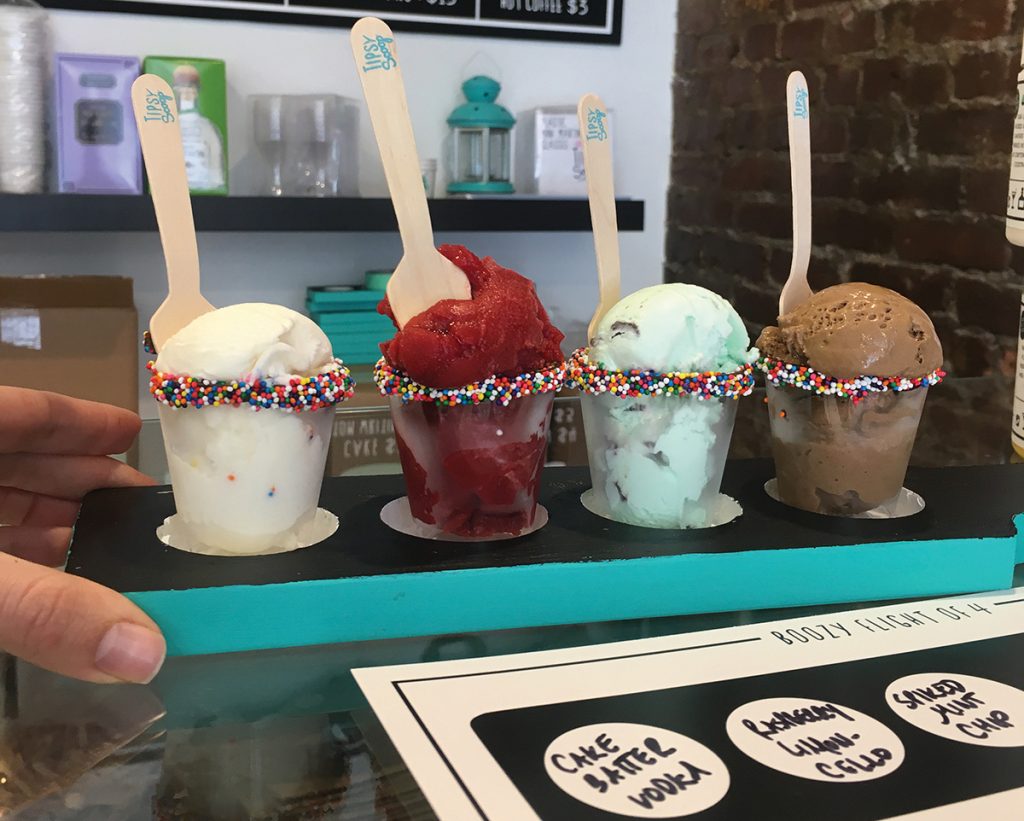 2. TIPSY SCOOP: Do you want a nightcap? Do you want something sweet? Thanks to the clever team behind Tipsy Scoop, you can have your ice cream and drink it too (sort of). This summer, the company's new Kips Bay location will be serving up cups of more than 15 booze-filled flavors, including Maple Bacon Bourbon and Spiked Hazelnut Coffee, along with tempting ice cream sandwiches and other treats. And if you have trouble making decisions, you're in luck, because there will be special four-flavor flights. So hurry up and get on board. (217 East 26th Street. 917-388-2862).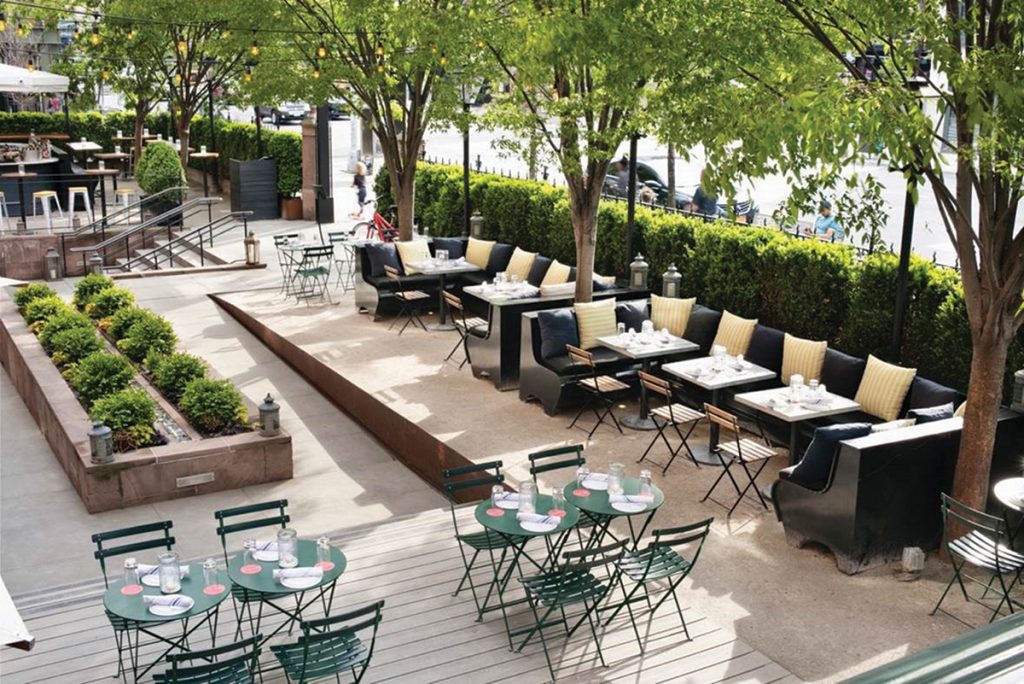 3. 180 TENTH: This season, the beautiful outdoor terrace space at the High Line Hotel is hosting a new eatery from the folks who brought us Brooklyn's famed Smorgasburg. There, you can quench your thirst on a refreshing summertime cocktail such as the frozen negroni (a house favorite) or sip a glass of the world's finest bubbly. Your taste buds will be equally satisfied by such fabulous fare as citrus-cured fluke crudo with pickled fennel, crispy ramp polenta, arancini, house-made sourdough flatbread and even a burger and fries (for those of you less concerned about your waistlines). (180 Tenth Avenue. 212-933-9375).
4. LITTLE RIVER BEER GARDEN: Tucked away on a serene terrace overlooking the East River (and adjacent to the excellent Riverpark restaurant), this dreamy destination naturally serves beer. (It's from the Long Island Beer Project). But don't let the name fool you: there's also a fine assortment of wines and refreshing non-alcoholic beverages such as a cool cucumber lemonade. And if you're looking for a bite to eat, no problem! Choose among such tantalizing warm-weather fare as peel-and-eat shrimp, oysters on the half shell, fish tacos, lobster rolls, and even a fried chicken sandwich. No offense, you might even forget you are in New York City by the time the sun goes down. (450 East 29th Street 212-729-9790).