6 MENSWEAR MAVENS HONOR A HOLIDAY TRADITION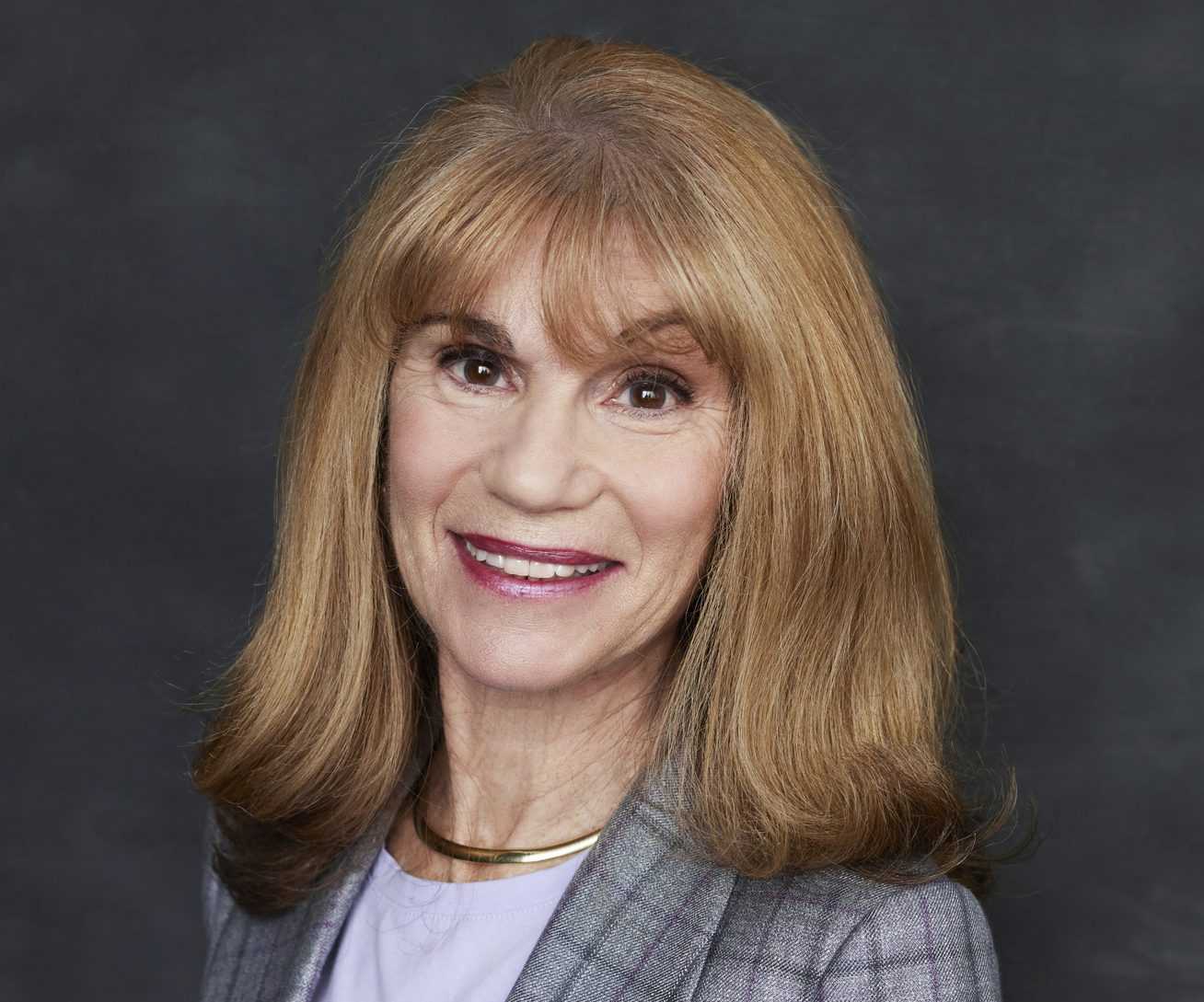 While most of us spent our first-ever pandemic-era New Year's Eve at home in sweats and PJ's, a few die-hards dared to dress up. Here, six menswear mavens honor the holiday tradition. Whether dining out or sheltering at home, dressing up makes all the difference.
---
Joe Barrato, industry exec and author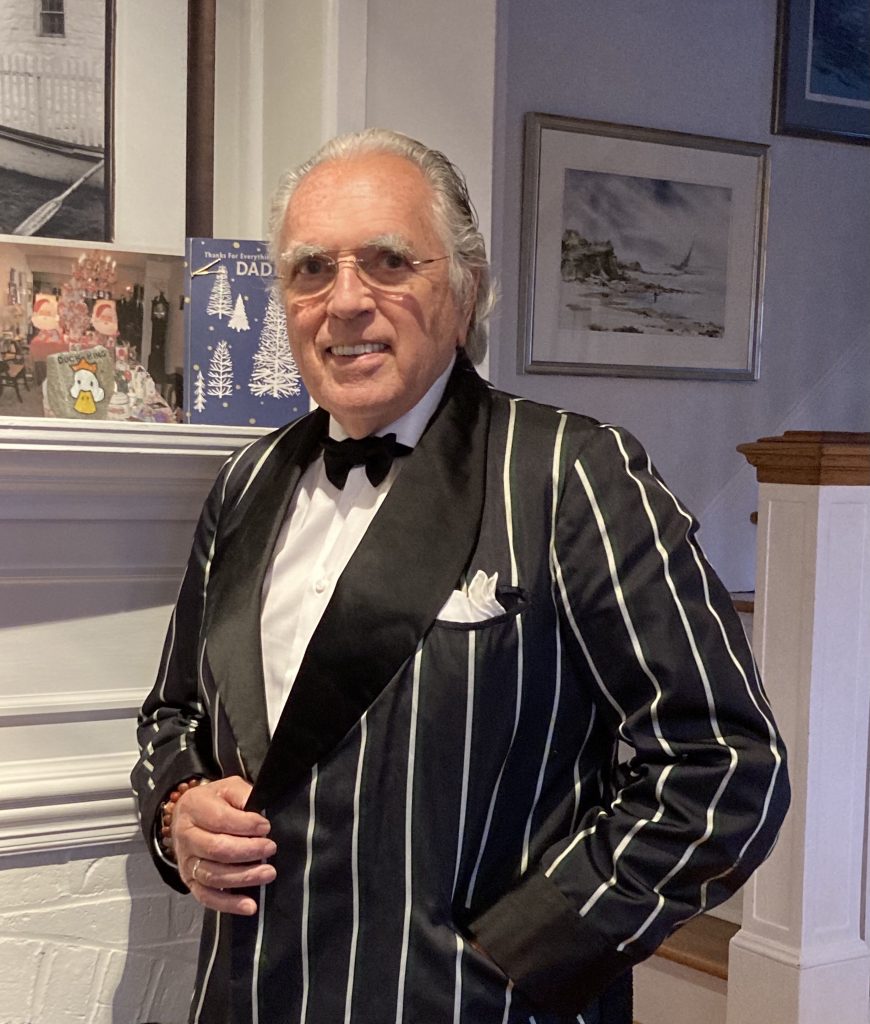 For hosting a dinner for two at home this New Year's Eve, I chose a classic informal silk smoking jacket with shawl collar and turned up cuffs. I purchased it in 1974 when I was at Bergdorf Goodman from, I believe, Turnbull and Asser. My favorite movies from the 1940s featured Fred Astaire wearing smoking jackets. After a bleak 2020, I needed something to inspire my sartorial juices.
My 2021 message to family and friends comes from Mother Teresa: "Let us always meet each other with a smile, for the smile is the beginning of love."
---
Lenor Romano, designer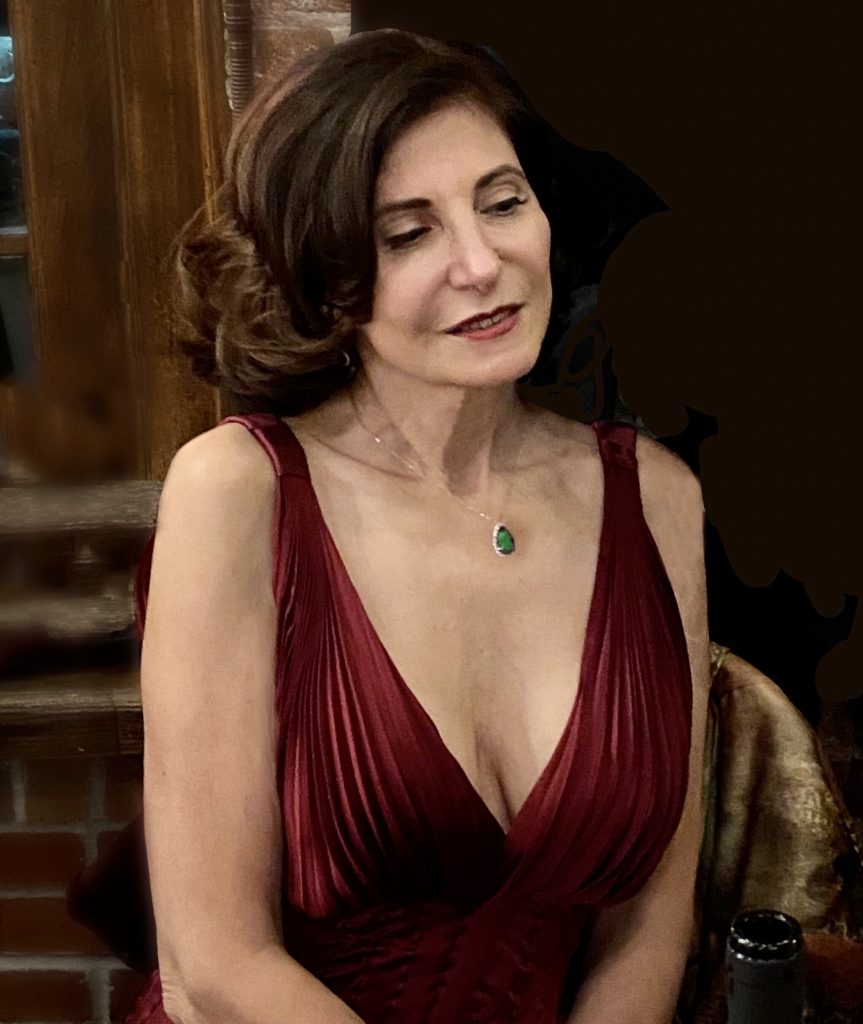 This is my favorite silk party dress and God knows, I needed a party! I chose this dress for New Year's Eve because it makes me feel beautiful. I love to wear deep reds – they work well on olive skin.
The evening started with dinner at Vite, my favorite Sicilian restaurant. Appetizers of arancini stuffed with short rib, prosciutto, and luscious figs were washed down with Veuve Clicquot. This was followed by house-made agnolotti-filled gorgonzola, and Salmone Arrosto. Then to a more private, intimate party to welcome the New Year!
My 2021 wishes for all: health, peace of mind, a return to our pre-COVID normalcy, and maybe, just maybe, a return to making a profit!
---
Joseph Abboud, designer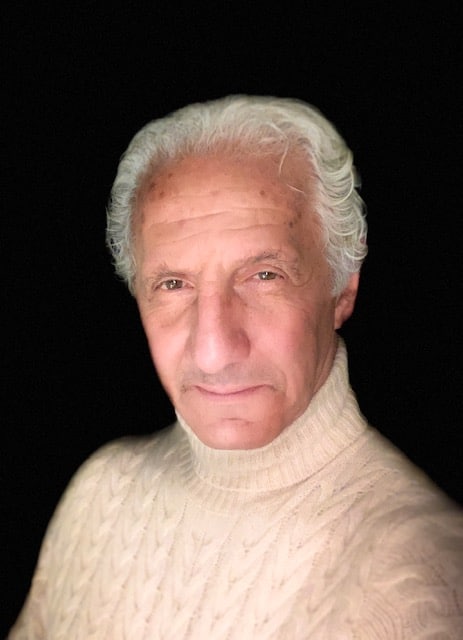 I've always loved black and white for New Year's Eve but this year, instead of a black velvet jacket, I wore a cozy white cashmere turtleneck in front of black linen curtains at the Quirk Hotel in Richmond, Virginia…a very cool place!
I think 2021 has a lucky sounding ring to it…let's hope so for all of us!
---
Craig DeLongy, Florida retailer
For dinner out on New Year's Eve at the fabulous Sea Island Cloister Hotel, I wore a Hickey Freeman made-to-measure suit in a beautiful blue tonal fabric with a Carrot & Gibbs bowtie, Stenstrom shirt, and shoes by Stubbs & Wooten. My son Brant wore made-to-measure John Craig Reserve.
My wish for 2021: a return to some form of normalcy that precludes all shutdowns. That, and a healthy baby girl, due in April, for my daughter Blair.
---
Lee Allison, designer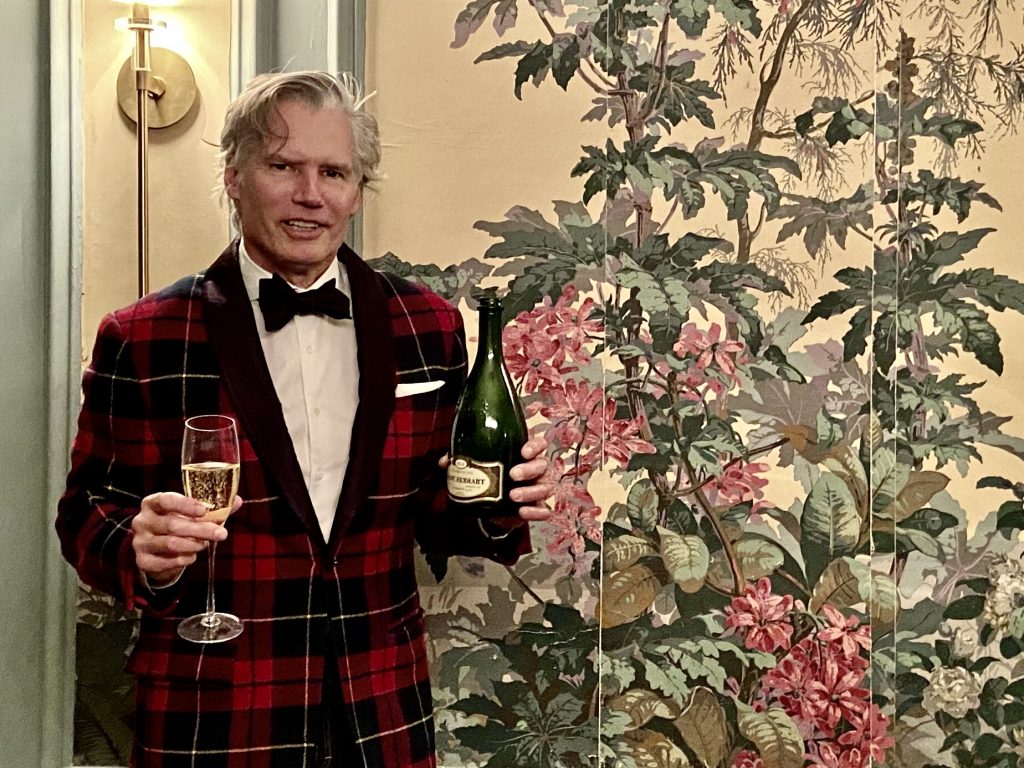 For New Year's Eve, I wore a Stenstrom dress shirt, a Lee Allison silk grosgrain bow tie, a Lee Allison white linen pocket square, and a Rugby dinner jacket that I picked up at 70 percent off when Ralph Lauren shuttered that brand years ago. (I was shopping with my buddy Bruce; entering the Rugby store, I saw a guy trying on this jacket and said "Look at the a-hole in that dinner jacket!" About 10 seconds later, I turned to Bruce and said "I want one of those coats!")
The evening was spent with my girlfriend Elissa, just the two of us in our Chicago apartment. The champagne was a 2014 Marc Hebrart, above my pay grade but a nice holiday gift from an oenophile friend. And yes, we made it to midnight.
Cheers to the menswear industry! Hope to see you all again in 2021.
---
Sean Hieter, president, Corneliani USA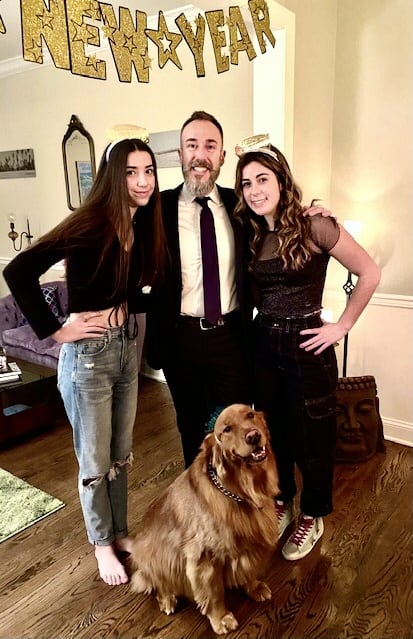 My New Year's Eve attire was a slim-fit Corneliani made-to-measure suit. I chose to wear it with a shirt and tie but it also pairs well with a t-shirt. Of course, I coupled it with Corneliani sneakers in grey/navy suede. The ability to wear a suit in either a fun or serious manner is the beauty of fine tailored clothing.
Our New Year's Eve dinner was curbside pick-up to support our favorite local restaurant: Tre Scalini. We enjoyed the essence of Italy coupled with an amazing bottle of Barolo wine.
My New Year's wish: that everyone stay positive despite the uncertainties. I know the next few months will be tough, but we made it this far and better days are right around the corner. May it be a year of hope, success, fun dinners, laughter, live music, and good wine!