8 MUST-HAVE TRENDS FOR FALL 2018
It's no longer an insult to say a man's wardrobe essentials are made up of things his father and grandfather prized. In fact, this concept of new tradition is what is driving sales for most of the menswear industry. For fall/winter '18, we're on a metaphorical time travel that welcomes the "best of" from generations past, a collision of eras from tweedy suiting in softer hands and flex fits to overcoats and sport coats that go from workday to chill weekend.
MILL SWEATER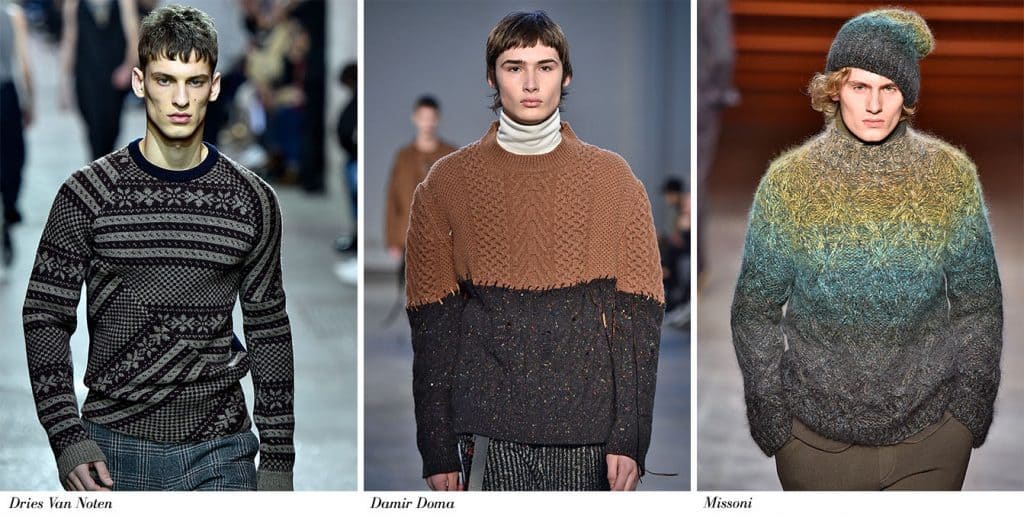 There's a fresh focus on texture and the artisans behind some of our favorite fabrics like Donegal tweed. The mill sweater looks back to generations of traditional techniques like Aran cables and Fair Isle motifs but updates them in unexpected construction and size scales.
---
CONSIGNMENT SPORTCOAT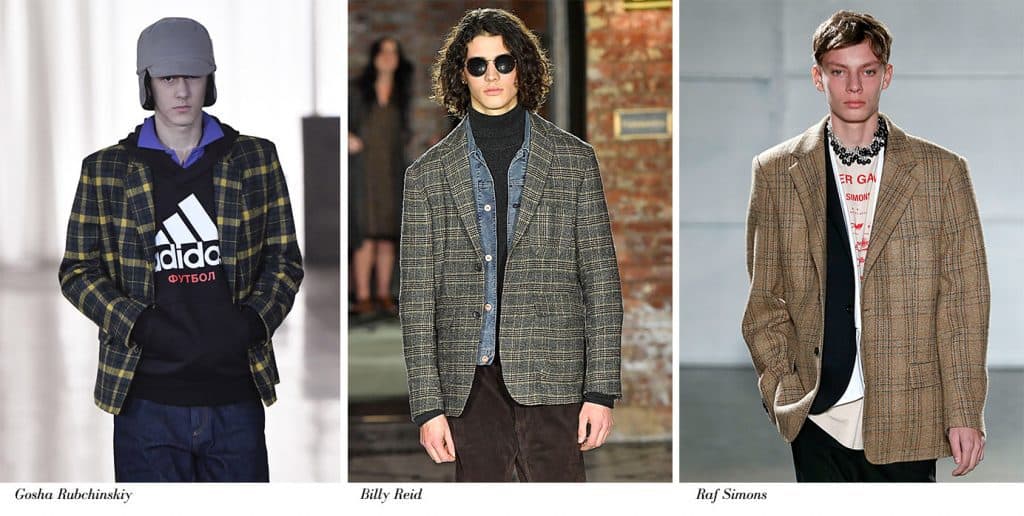 There's no doubt that tailored clothing can be translated into any situation, from the workday to Sunday brunch. Sport coats that a man can throw on over his favorite hoodie are an integral part of the season. Stretch tweeds with a softer hand will do best, looking like they've been in his wardrobe for years.
---
THROW OVERCOAT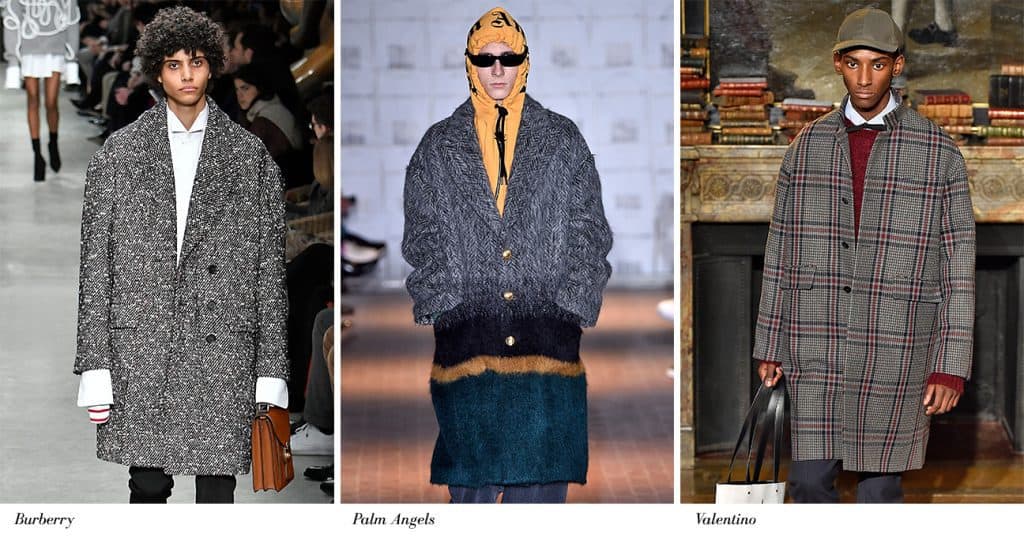 Never before has the overcoat been such an essential item for all markets, from young men's to contemporary and tailored clothing. The slouchier silhouette and softer hand are fresh updates from the traditional 9-to-5 formal version of years past.
---
UNIFORM SHIRT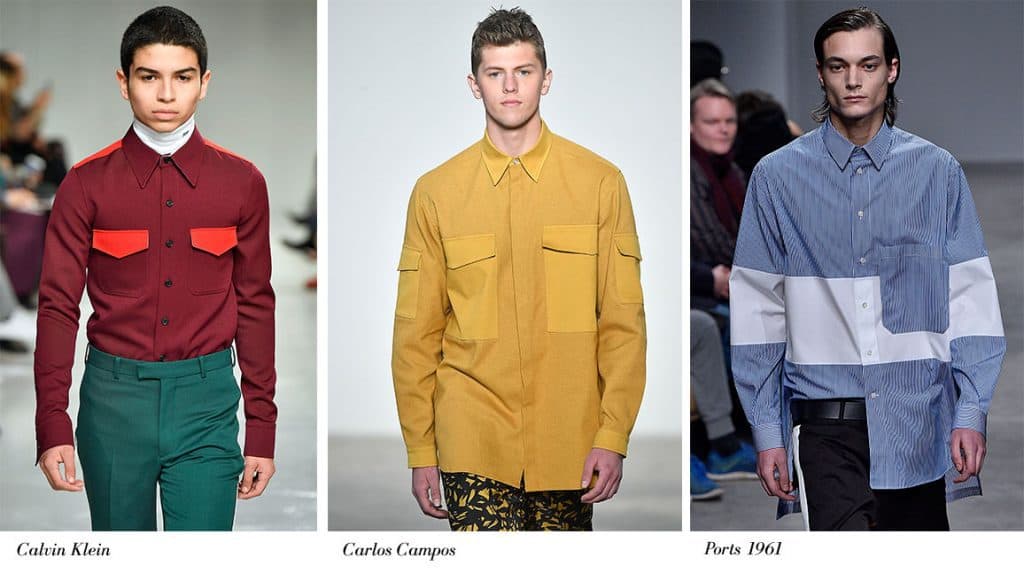 A renewed appreciation for workwear and archetypical uniforms is already being felt for next fall (and forecasted to go beyond to spring '19). Classic utilitarian details like oversized pockets and rugged trim still exist, but newness comes from the use of more luxurious shirts and a surprising batch of fashion colorways.
---
RETRO CORDUROY PANT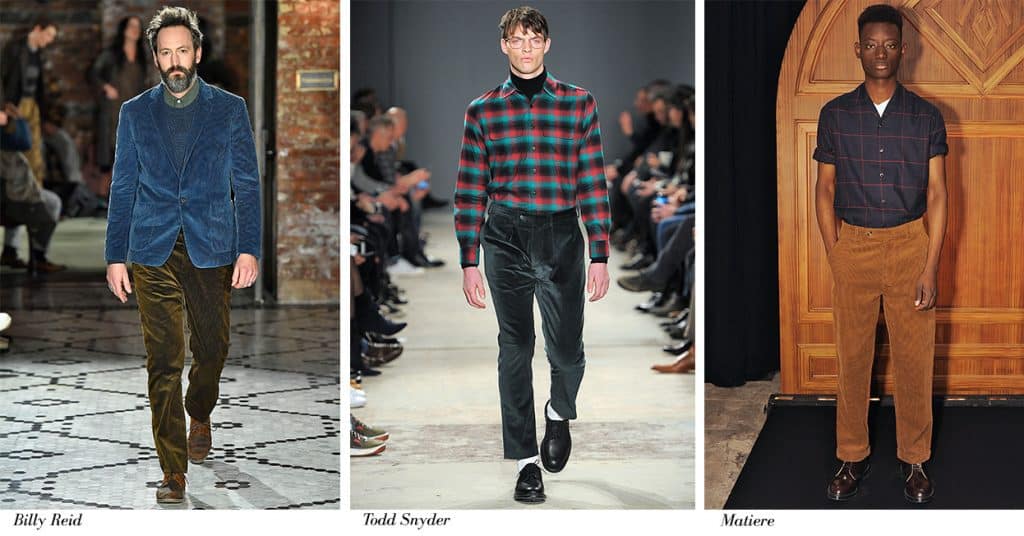 A major inspiration for the last couple of seasons has been the golden age of jazz, and one of the requisite items is the chunky corduroy pant. After so many years of pinwale cords, next fall is all about a wider wale and traditional details like a higher waist, creases, and extended tab closures.
---
OVERSIZED SWEATSHIRT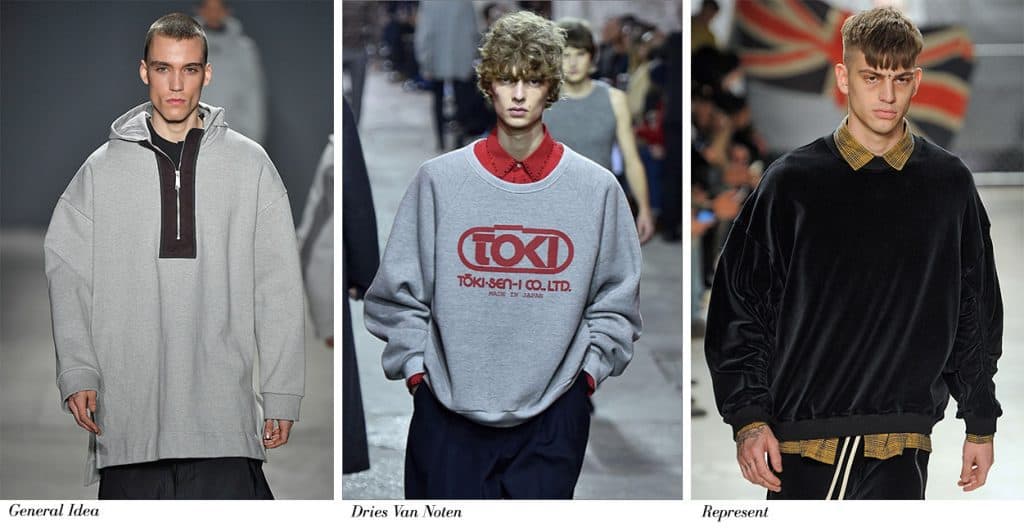 Another extension of the comfort conversation has to do with the sweatshirt, which has become somewhat of a seasonless must-have by now. Plush velour, high-pile shearlings, and retro placed logos make it the perfect balance of otherwise tailored styles.
---
TECH FLANNEL SHIRT-JACKET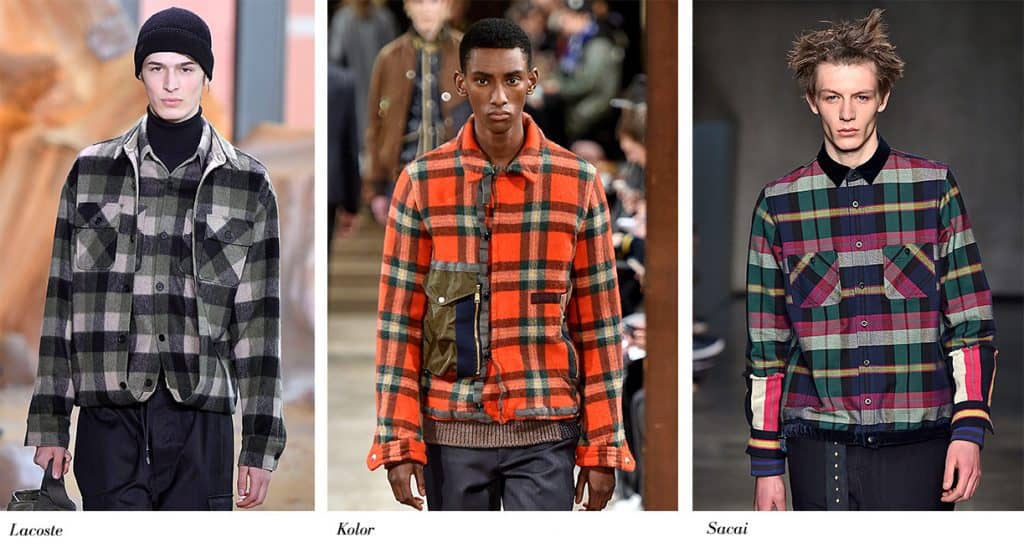 Another one of those perfect "added value" options is the shirt-jacket, typically offered as a three-season outerwear option. For next fall, the classic flannel gets a techy update with performance fabric blends, as well as outdoorsy details like utility pockets, plush trim, and quilted trim.
---
ON THE GO SUIT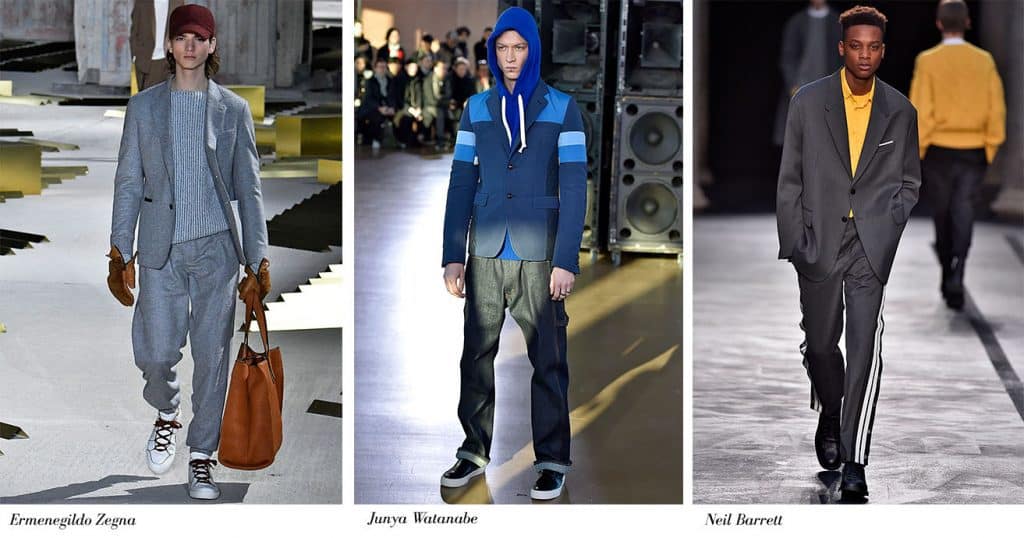 Guys want suits that move with them, and going back to the way it used to be is not an option. Stretch fabrics are being worked into more classic silhouettes so that the concept of athleisure can be subtler. For the more directional consumer, sporty basketball stripes and padded down inserts and techno trim are key.