A-COLD-WALL* MARKS NEW DIRECTION WITH SPRING '19 COLLECTION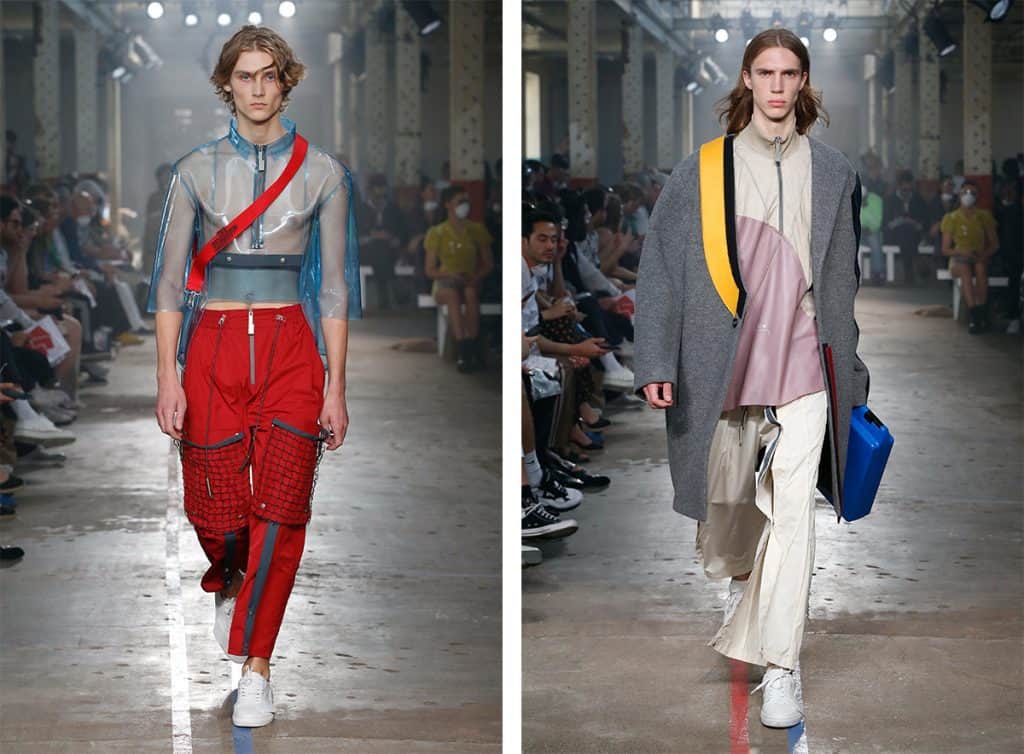 For this season's show, A-Cold-Wall* designer Samuel Ross created a show experience around the collection's theme 'Human.Form.Structure.'.
Upon entering the Old Truman Brewery show space in East London, guests were requested to put on protective A-Cold-Wall* gear, including earplugs to protect the ears from the heightened sound installation accompanying the show, goggles to protect the eyes from flying debris resulting from the finale, as well as face masks to protect the airways from the haze and fog created for the immersive experience.
Three hand-built metallic A-Cold-Wall* structures, which were carried by actors painted in chalk to resemble Null bodies, encased select models as they walked the runway.
The finale of the show revealed a handcrafted polystyrene cube being pushed into the show venue by a bevy of dancers. The water filled cube was subsequently destroyed to reveal a human, releasing the water onto the audience before Ross took his bow.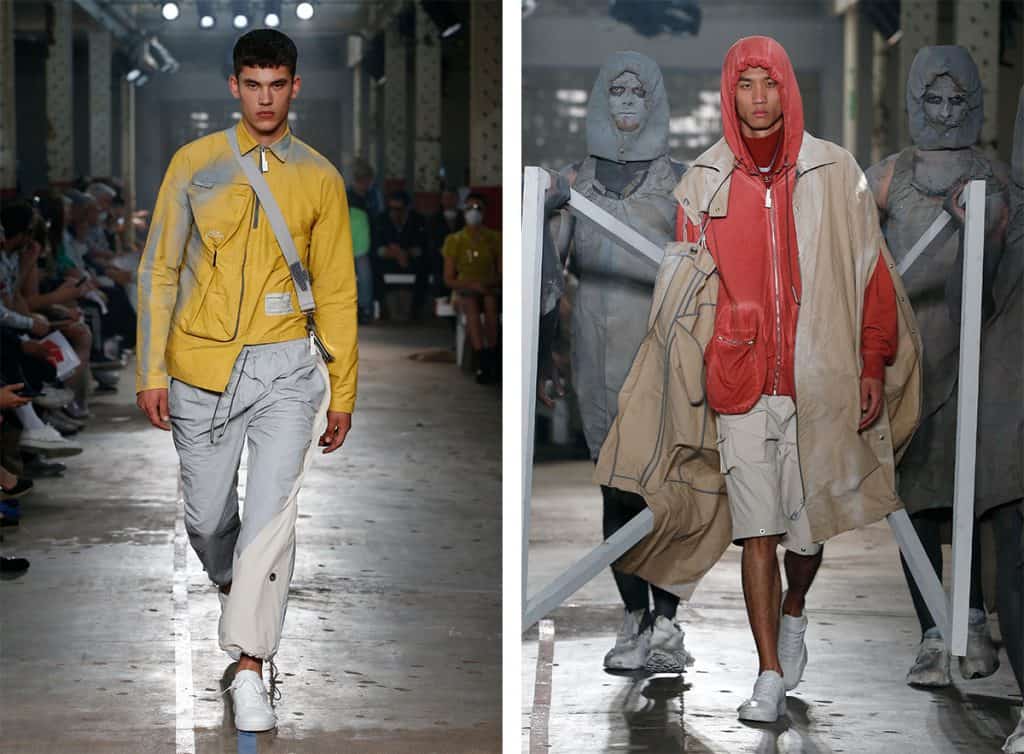 Fresh off of being a finalist at this year's LVMH Prize, Ross marks a new direction for his brand. The British label started by Ross in the fall of 2015 originally focused on brutalist architectural references with a heavy color palette of concrete greys, whites, and nudes. Now, with this collection, Ross steers his brand further into the exploration of events and causes in contemporary British society as well as the theme of how architecture, in its fundamental state, provides shelter to us.
This season, Ross introduces oxblood, pink, yellow, crimson, and blue into the collection. Silhouettes are characterized by their asymmetry – with a mix of utilitarian synthetic materials, nylons, metallic, and organic wools.
A sense of deconstruction, which is an essential part of Ross' research and design process, makes way for the intricate sense of detail and construction, too – from the debossed eyelets on concise outerwear to the contrast seam stitching running the paneled knitwear and heavyweight zip pulls engraved with signature graphics.