A FEW BRANDS TO SEE THIS WEEK IN NYC
Paul Taylor at the Apropo Studio showroom: 43 W. 24th Street, 4th floor.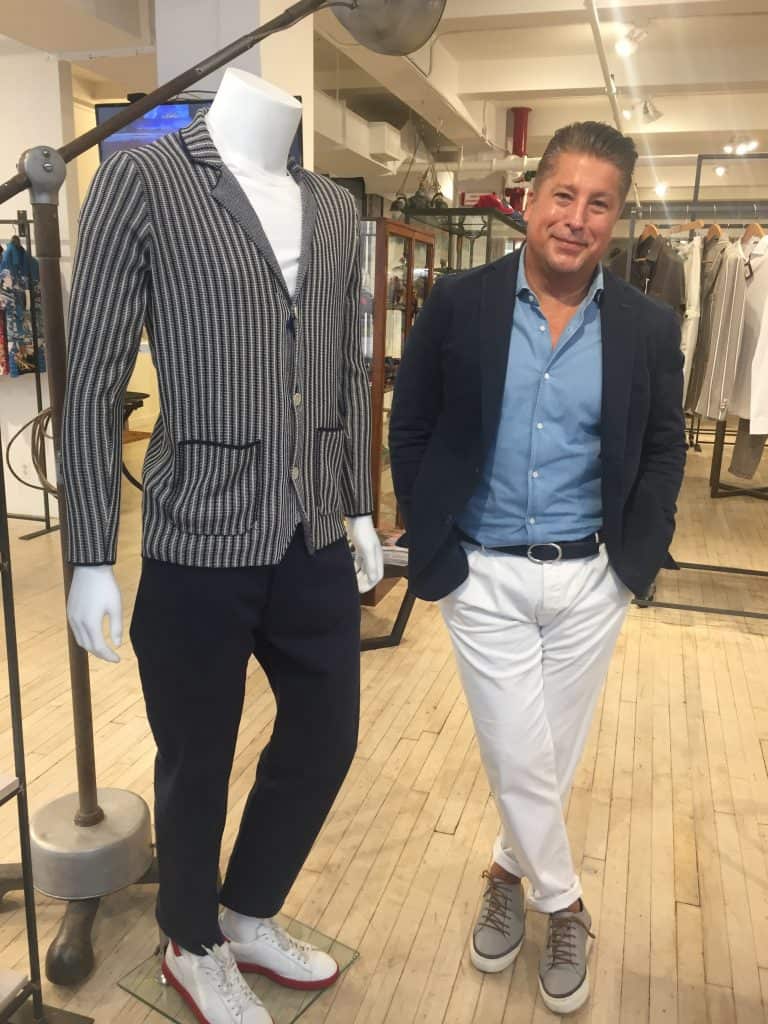 Jon McKinney, formerly with Vince and John Varvatos, showed me the beautiful, Italian-made Paul Taylor collection in the Apropo Studio showroom. In just two and a half years, the brand is already in 35 upscale specialty stores including Stanley Korshak, Beecroft & Bull, Woodbury and Garys. McKinney describes it as "an Italian brand that's British inspired: very detail-driven with a sexy fit that works for American bodies."

Designed for a professional guy who dresses with a bit of flair and attitude, the collection features drawstring trousers, cool vests and gorgeous knit sportcoats in innovative Italian fabrics, many with a bit of wash. For spring '19, key items include knit cardigans in the $325-$350 retail range, pants from $275 to $325, a breathable nylon travel jacket ($395) and a linen safari jacket ($525). Although there are 25 Paul Taylor stores internationally, there are none in the States and no direct-to-consumer e-commerce business for specialty stores to worry about.
Italian brands at Triluxe: 25 W. 36th Street, 7th floor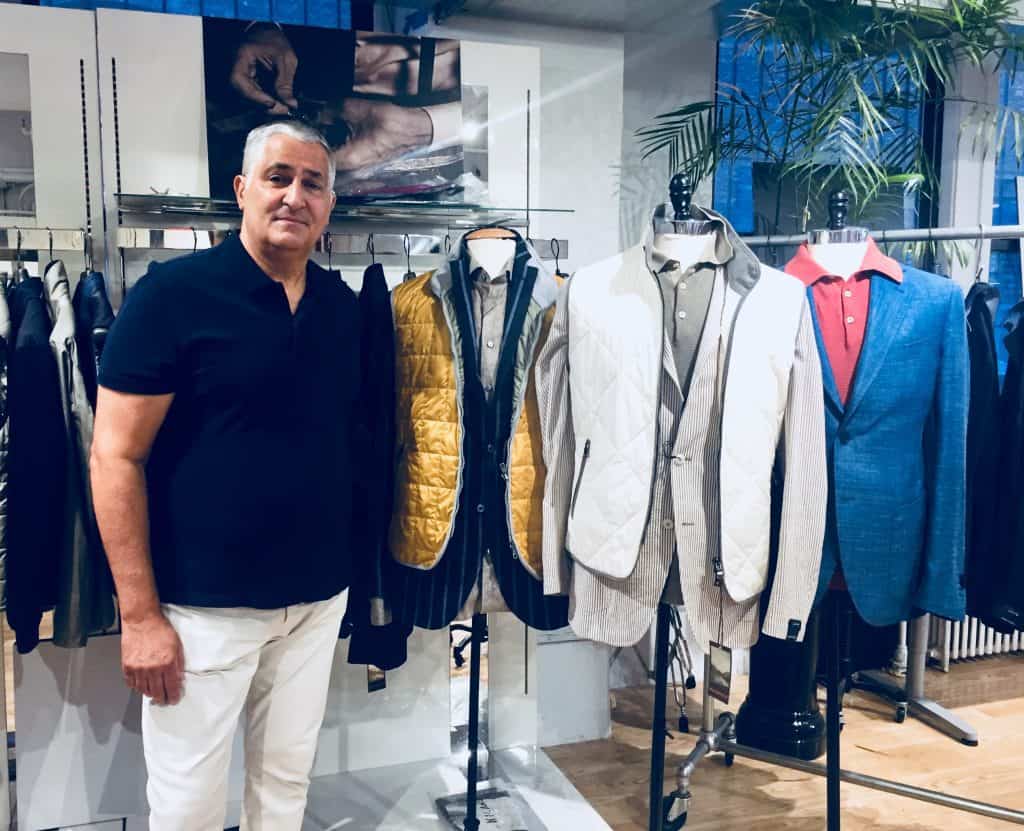 Rian Gardiner and Tom Tarricone are industry pros who've created a strong Italian conglomerate within their showroom, in addition to the always fabulous Sand Copenhagen collection (at Project) and sizzling hot streetwear-inspired C.P. Company.
Three Italian brands at Triluxe I recently fell in love with: Circolo 1901, Waterville and Angelo Nardelli. Circolo is showing the softest-ever weightless sportcoats in printed jersey, $595-$695 suggested retails to wear over fine knit tops at $175-$350. Contemporary drawstring pants range from $265-$325; check out too their fresh offerings in double-breasted sportcoats. Waterville is famous for their box-quilted vests available in 14 fabulous colors, and trimmed in knit jersey or linen, $395 suggested retail, which could be THE hot item of the season. (But for Tarricone, his passion for Waterville might have something to do with a favorite restaurant in Veneto that makes the world's best spaghetti carbonara…)
Angelo Nardelli is Triluxe's newest showroom addition. Explains Tarricone, "The fit is perfect–modern but wearable; the construction is light and fluid, and many of the fabrics are exclusive, an important factor these days. If it's in the store already, nobody needs it!"