A Spin Around Project, Then Into the Pool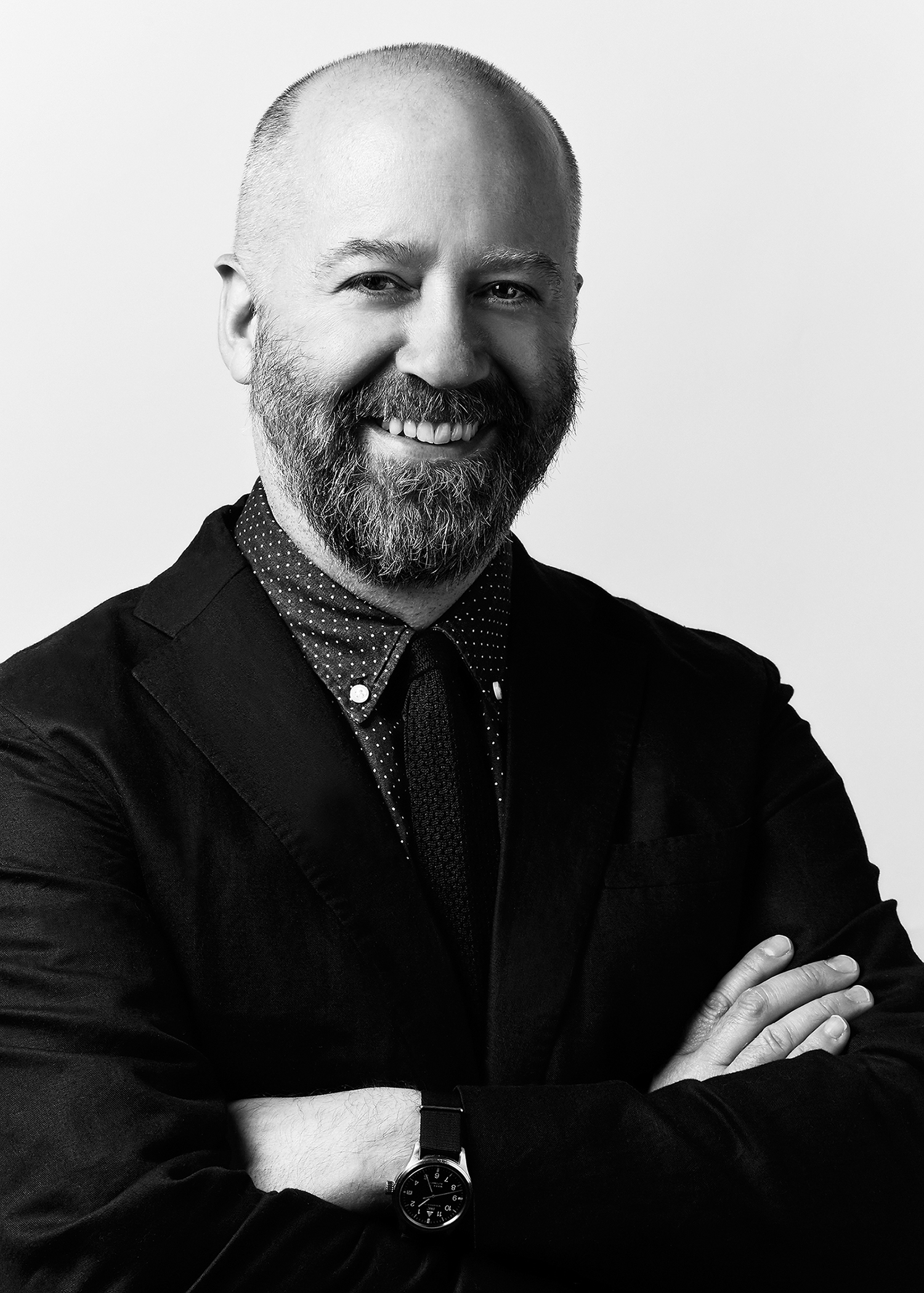 First day of the first trade show of the Spring 2007 season, let's roll! A quick walk around Project, and, I've got to say – there's LOT'S of denim… but I don't feel nearly as overwhelmed by it as I was at the last Project show. Maybe it's just the air conditioning, though, compared to a year ago when everything just started to blend together in the heat of the Altman building!
It's tough to get opinions so early on, but Daniel Ely, of Nabici Collection in Ohio, says "April 77 has been best." Cleon Cummings, of Debonaire NYC in Brooklyn, said, "This is my third Project, and I am very impressed. I've only been here for a few hours, but I feel like they've really stepped it up with better merchandise and just a better set-up in general." Rudi Atwell, also of Debonaire, adds that Project show staffers "have been very friendly and helpful."
Getting on to product, Austin Green of Minoritees proudly shows off one of his best-selling prints. The collection sells at Harlem stores N and Pieces, which is about to open a Hoboken, NJ, location. Casey Fitzgerald showed us the Howe collection, and tells us that they have now broken up the collection into monthly deliveries. Once again, menswear is starting to act more like the women's industry.
I like Irregular Choice shoes. They are showing current season here at Project, and will unveil 2007 at WSA in Vegas. Also, Canterbury New Zealand looks cleaned up, less distressed, still signature rugby looks.
Panda Snack is saving the world one hipster at a time with their bamboo fiber collection. It's both environmentally conscious and stylish, and has, so far today, had success with a thermal hoodie with piece work, raw edges and a contrast hood lining. A pique polo and a sleeveless hoodie were my favorites. Nick Danger showed us some military detailed pieces that were clean, comfortable, and didn't scream WAR – no camo in sight. A slub cotton knit polo was utilitarian, and he is putting a parachute logo on all pieces in the collection this season.
A quick walk through Pool – well, these are the late-risers of the bunch. Even just after lunch it was pretty quiet. But retailers were trickling in. Project's naughty little sibling has lost the goth, but is still rife with edgy, art-inspired T's and jewelry. Lifepod features coolers and bags with built-in speakers, compatible with iPods, CD-players – anything with a headphone jack! They run on 4 AA batteries, and retail for around $65.