AAFA UNVEILS NEW WEBSITE, LOGO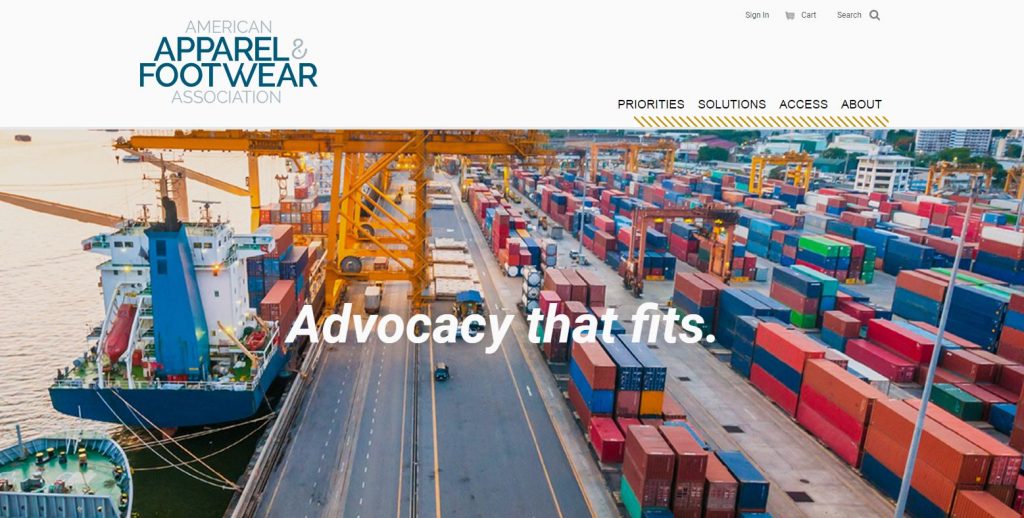 The American Apparel & Footwear Association has unveiled its new website and updated logo to further enhance its position as the leading apparel and footwear industry representative in Washington. AAFA has completely redesigned aafaglobal.org to better reflect the association's expertise in brand protection, supply chain, and trade. This new mobile-friendly site will provide members and industry professionals with better access to advocacy engagement efforts, events, and essential resources.
AAFA's new website provides greater access to the open-industry and member-only resources that AAFA publishes each year – from the Restricted Substances List and benchmarking reports to wide-ranging industry statistics.
"Disruption has become the name of the game, so it's appropriate that we review our priorities and ensure that AAFA's image properly reflects our role as the industry's representative in the nation's capital and around the world," said Rick Helfenbein, president and CEO of AAFA. "Our new look pays tribute to our past, while preparing for our future. The new website highlights the important daily work we do on behalf of the industry, and showcases many valuable resources that we provide.
"At the end of the day, our job is to help the industry stay competitive in a global marketplace that gets more complex by the hour," continued Helfenbein. "This new website and brand refresh will help us to better serve our industry, its many stakeholders, and our entire AAFA membership."