ADIDAS ORIGINALS DROPS NEW WATCHES FOR FALL
Adidas Originals Watches has revealed a second wave of contemporary timepieces for fall/winter 2018, inspired by streetwear and blended with classic design details.
Six new styles lead the latest Adidas Originals Watch collection, expanding on the original offering that debuted in August. The all-new lineup is comprised of updates to the Archive, Process, and District which have all been reimagined with subtle color palettes and refined hardware to enhance the brand's distinct minimalistic design at affordable price points.
The latest iteration of the Archive M1 arrives in an all-black colorway with contrasting copper accents across the body of the watch. Borrowing aesthetic cues from 70's-era adidas heritage wear, the model seamlessly blends contemporary style and practicality. Forged from stainless steel, the timepiece dons an all-black face and band featuring custom digital movement that supports dual time-telling, calendars, stopwatch and an illuminated background light.
Complimenting the digital offering and built by the promise of iconic simplicity is the District M1. The analogue model both pays homage to the past with its Bauhaus-inspired makeup and nods to the future with a technical build and premium detailing in sync with Adidas' contemporary and modern approach. The all-black colorway has been masterfully finished with copper elements, simple three-hand movement and Milanese stainless steel bracelet.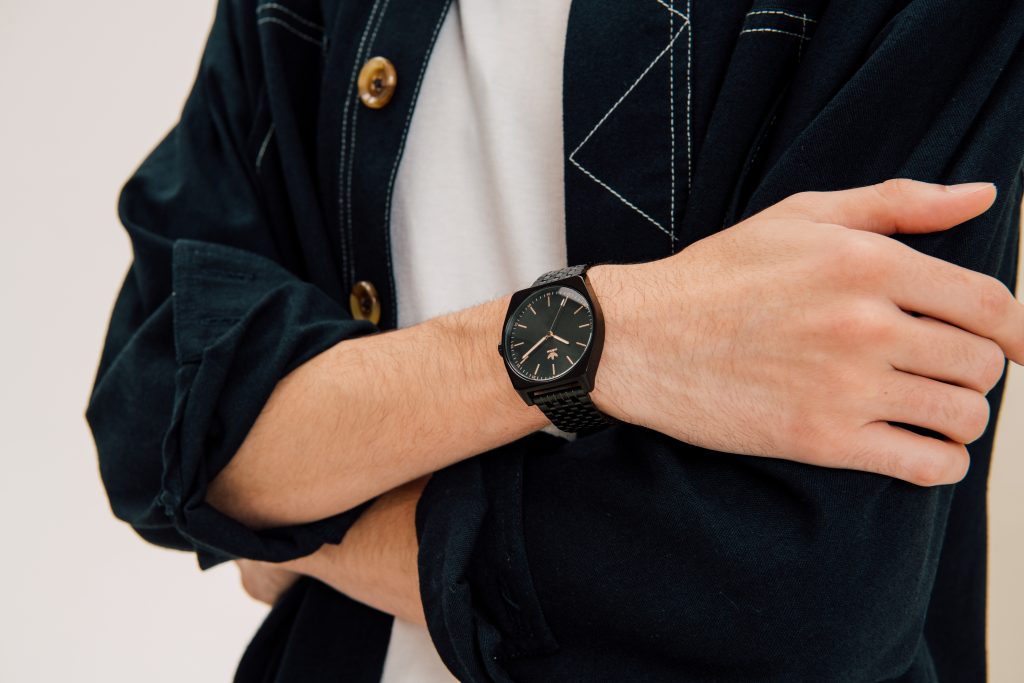 Carrying a similar colorway and design accents is also the latest rendition of the Process M1—clean and understated, the updated offering evolves the classic watch silhouette into an elevated accessory grounded in everyday sophistication.
Rounding out the collection are three additional Process models, the Process W2 in a black/branch/orange and black/silver/green, as well as the Process PK2 in all black/gold/tan. Punctuating style with utility, the remixed Process' are casual statement pieces that sport a stylish face and durable nylon band for daily wear.
"The latest chapter brings back all of the brand's hero models revitalized with a more refined, muted colorway for the change of season," Simon Nicholls, brand marketing at Adidas Watches, told MR. "You'll see our favorite silhouettes like the Archive M1 seamlessly blend a vintage look with digital elements, something our fans have loved this year."
"The response to 2.1 collection was strong," continues Nicholls. "Adidas Watches sold out on multiple colorways in the Archive M1 and Process styles. For the former, the all black and all silver with contrasting accents performed the best while the latter sold out in the infamous all gold, all silver and all rose gold models."