ADRIAN GRENIER FRONTS KITH'S SUMMER 2021 COLLECTION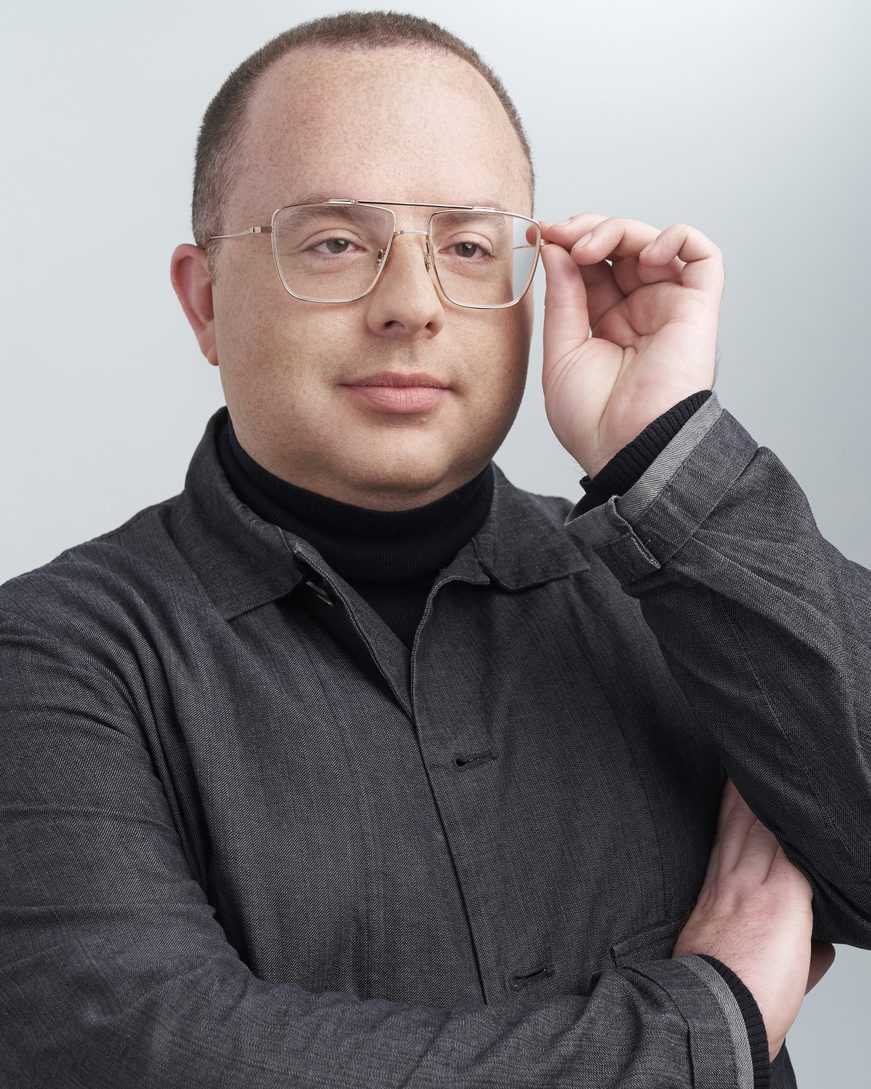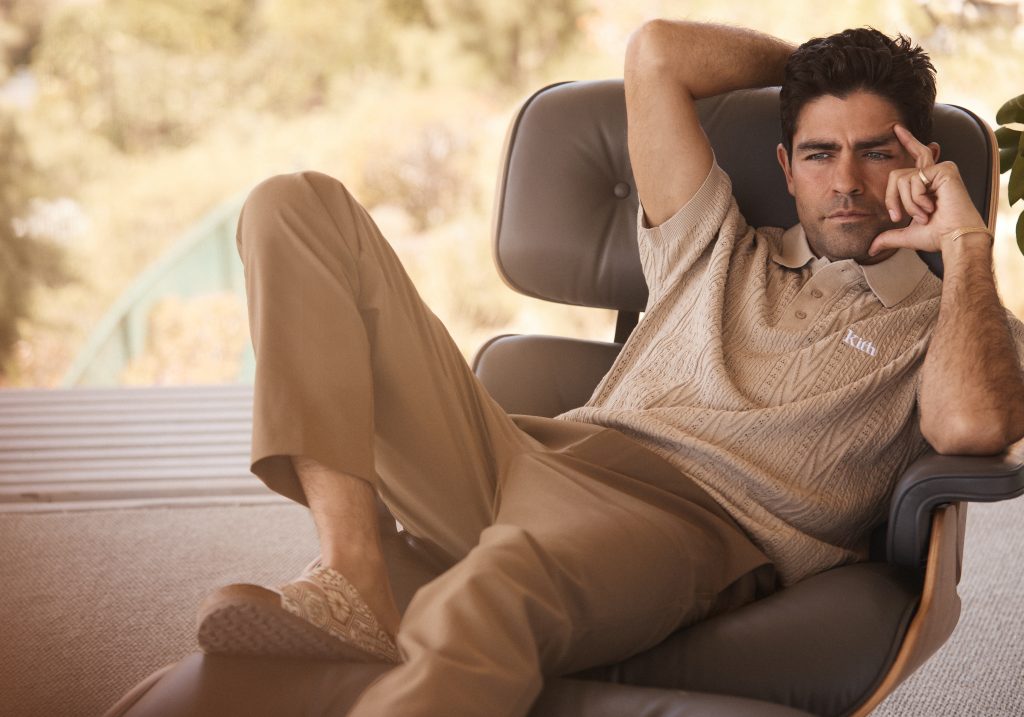 Kith has unveiled its summer 2021 collection – an extensive 123-style collection consisting of apparel, lifestyle accessories, and collaborative footwear with Adidas, highlighting the evolution of the brand's menswear offering.
The foundation of this collection begins with the fabrications, as Kith focuses on lightweight fabrics including yarn-dyed seersucker, silk cotton, Tilden yarn, mesh, and a range of jersey cotton and nylon executions. These fabrics are seen across a range of staple Kith silhouettes as well as on an assortment of newly introduced styles. Alongside these fabrics, Kith also introduces new prints and color-blocked design elements on signature Kith pieces.
Yarn-dyed seersucker serves as the prominent highlight of this collection as we introduce the material on a range of apparel and accessories styles. The Linden Track Jacket and Pearson Henley styles feature this fabric with color-blocking throughout, while shorts and a bucket hat are added to match. Elsewhere, camp sets make a return for summer 2021, this time offered in solid colors as well as floral prints. A long sleeve version of the camp shirt is also offered, and each piece showcases a Kith script embroidery. Kith's Tilden fabric also makes a return for summer as the brand reimagines the silhouette as a short-sleeve polo.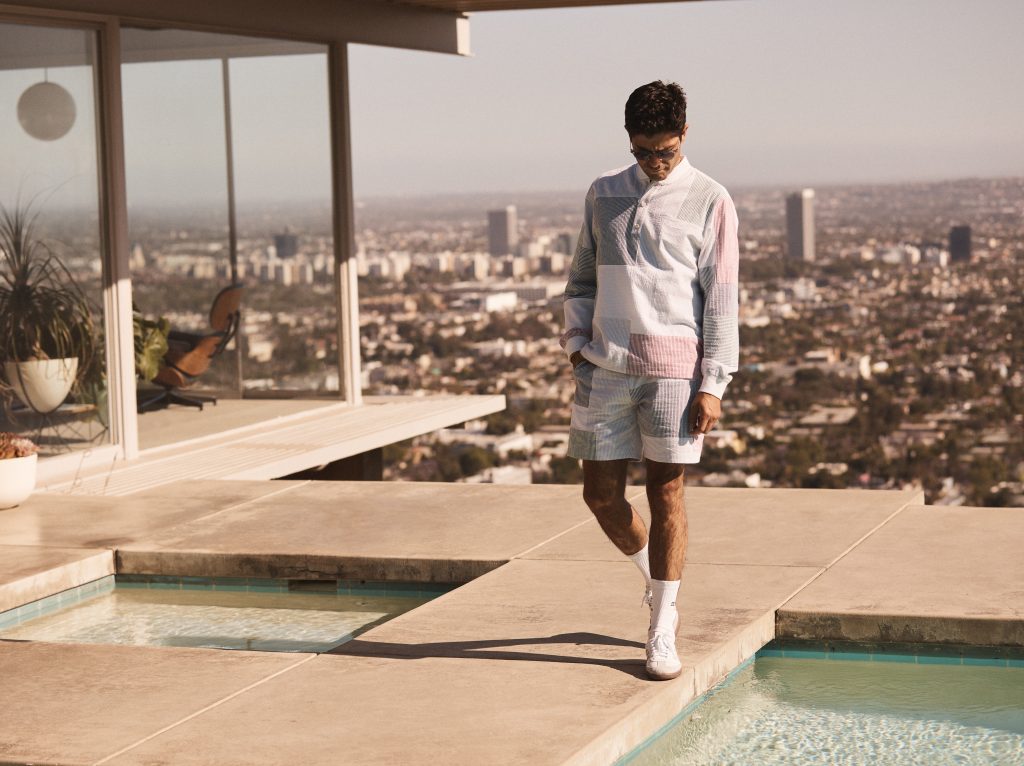 A wide range of tees are offered for summer 2021 as Kith introduces its staple silhouettes in brighter tones and vibrant hues for the summer season. Long-sleeve Serif Tees and Vintage Wash Tees are reimagined with distinct design motifs, while the Howard Tee brings back crystal wash executions with Jordan Shorts to match. Kith's classic interlock fabric returns on a range of Williams III Hoodies and Bleecker Sweatpants, while featuring its serif logo. Known for its multi-pocket functionality, Wrinkle Nylon Active Shorts also make a return, and lastly, swim shorts featuring an all-over bandana paisley print.
Accessories for this collection vary from a range of headwear and bags to towels and slides. Headwear includes Kith branded caps and bucket hats as well as an assortment of New York Yankees caps in partnership with New Era. These caps continue the brand's unique fabric execution with an assortment of yarn-dyed seersucker, nylon swim, silk cotton, and poplin. Kith also makes its eyewear debut with the Georgica Sunglasses that features stainless steel execution and Polarized UV protection. To round out the lifestyle accessories is a frisbee and floral-printed surfboards.
The footwear component for this collection is created in partnership with Adidas Classics on a range of the brand's most iconic styles. This installment is comprised of the Superstar, Samba OG, Campus 80, Gazelle, Promodel, and Country silhouettes.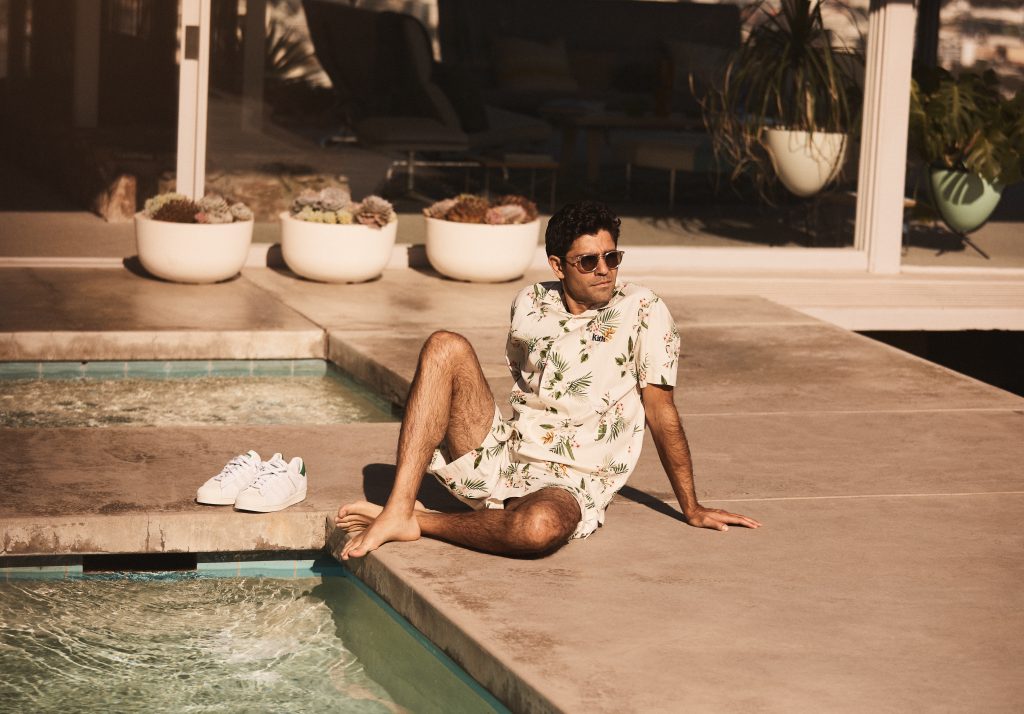 The assortment takes a minimalist approach by retaining key original elements of each model and reimagining them through the Kith lens. The upper of all styles consist of premium leather with pigskin suede stripes on the lateral sides, where gold foil Kith Classics branding replaces the specific model's name. Co-branding is also seen on the heels, with a Kith classic logo on the left shoe and the Adidas Trefoil branding on the right as well as the tongue which also highlights the introduction year of each silhouette. A vintage cream sole rounds out each model.
And, the collection's corresponding campaign features actor Adrian Grenier at the iconic Stahl House in Los Angeles.
Kith's new summer collections will release this Friday, June 25th at all Kith shops and kith.com.