Adriano Goldschmied Talks Denim Past and Future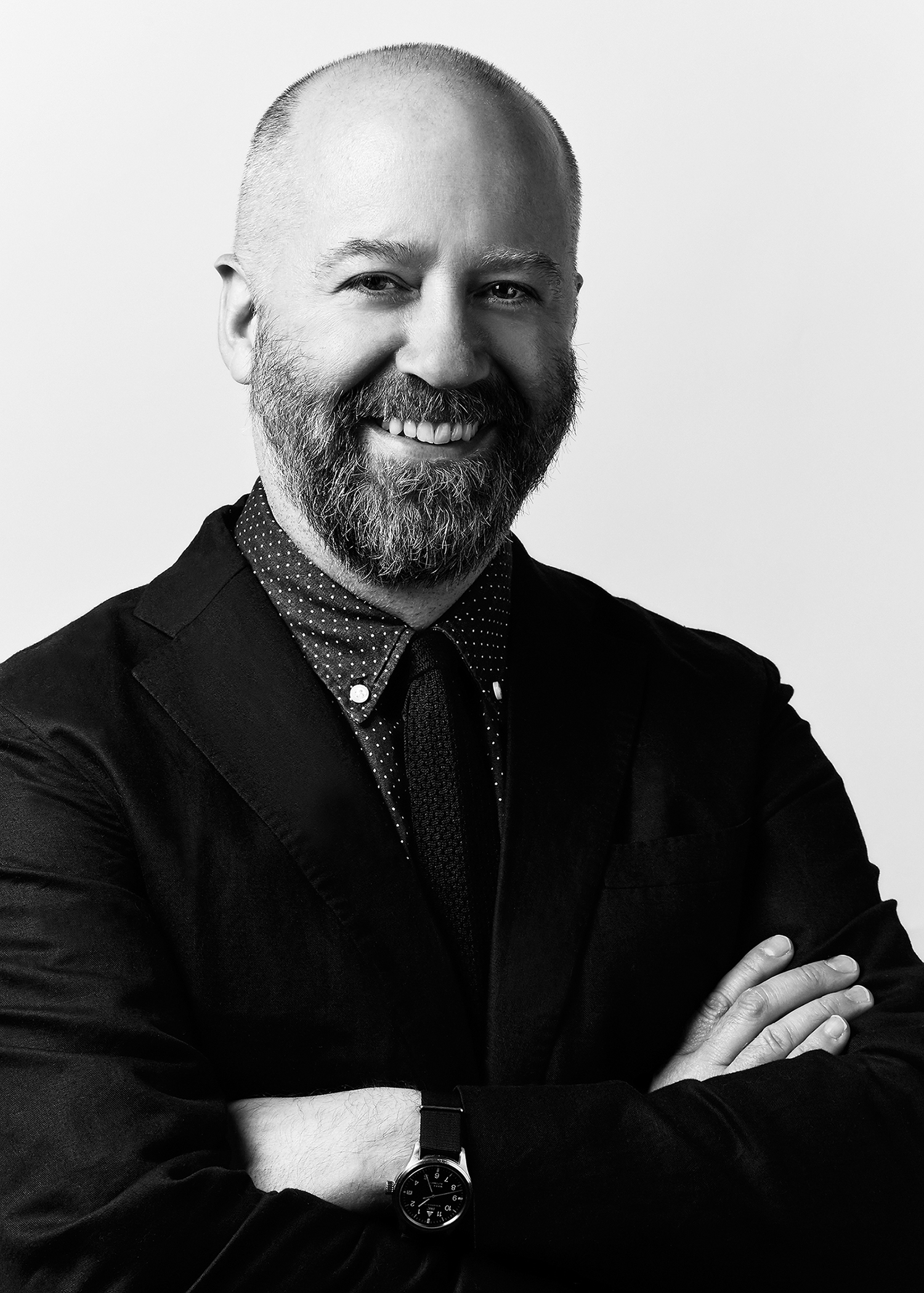 At last week's From Fiber to Style seminar at the Initiatives in Art & Culture Fashion + Design Conference (see my recap here), denim legend Adriano Goldschmied gave a talk that highlighted denim innovation throughout the years. Here's a recap of the major moments in denim as seen by Goldschmied.
Early-'70s: The introduction of design and fashion in an otherwise boring world on denim. Denim gets lighter: 10 to 12 ounces rather than 14 to 16 ounces. This was also when people saw denim differently for men and women. We started seeing 2×1 constructions in the weave of the denim (women's), rather than 3×1 constructions (men's).
Late-'70s: Denim treatments: Before now, no one was washing a jean before selling a jean. And so the pre-washed jean entered the market. Stonewashing started happening in 1976, which revolutionized the world of denim.
Late-'80s: The first primitive "stretch" jeans are released: a huge innovation in fit. Jeans had never been so skintight before.
Late-'80s/Early-'90s: The study and research on the reproduction of the American vintage jean.
The re-introduction of ring-spun denim.
The Rose Bowl in LA became an iconic flea market for all the jean maniacs.
Mid- to late-'90s: The introduction of the cellulose fiber, in particular Tencel, which was much softer than regular cotton and promoted sustainability since it comes from trees. A very important development.
Late-'90s: The dramatic improvement of stretch fabrics opens the way for the "sexy jean" made in LA.
Early-2000s: Awareness of the environmental impact of denim treatment leads to innovation. The industry began working with lasers, ozone machines and various processes in order to save water, energy and use better chemicals. Finishing on jeans changed dramatically.
Mid-2000s: Introduction of the super-stretch jean and blended denim with different fibers in one jean.
Late-2000s: The focus was now on finishing, rather than construction with the invention on coating, metallics and wax.
Early-2010s: Intro of the new denim made with knitting machines. Bringing denim to a totally new level of comfort: the "yoga pant" is introduced.
The Future: Moving production from traditional looms to circular knitting machines (changes in structure, but keeps the looks of the indigo) to create a new fabric for the active lifestyle.
Stretchability in all directions
Man-made fibers
New level of comfort
New active-style life