AG OPENS SOHO STORE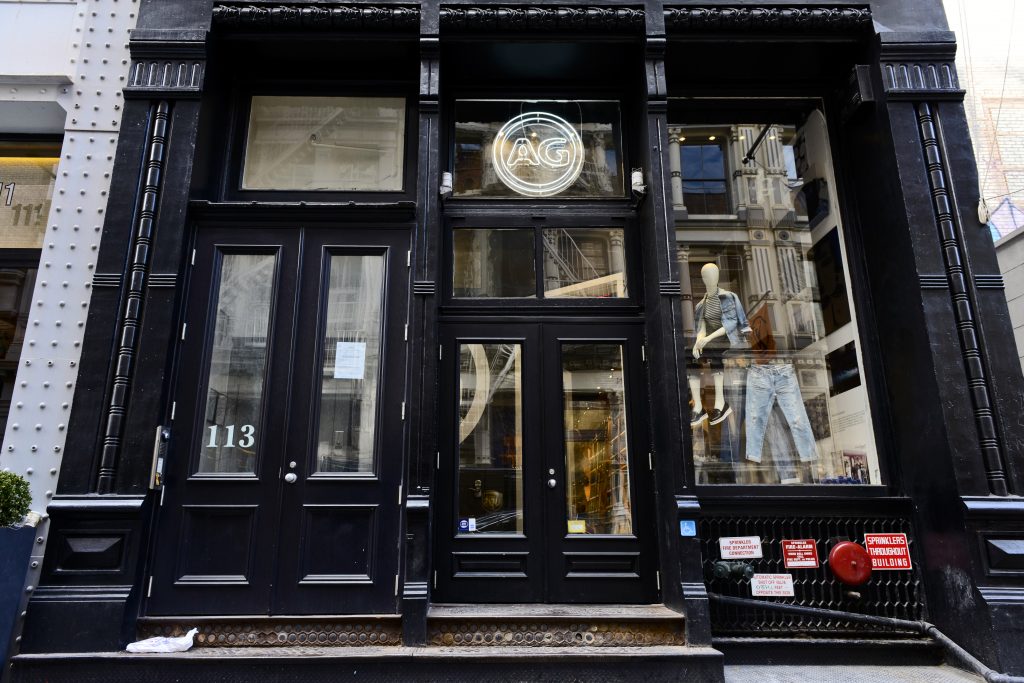 Contemporary lifestyle and premium denim brand AG has opened its newest store in New York City.
The 2,000 square-foot flagship, located at 113 Greene Street in SoHo, will carry the brand's full range of men's and women's denim and sportswear.
The store features new white oak flooring; a prominent video wall – powered by Samsung; digital mirrors in fitting rooms – also powered by Samsung; and a 'How Jeans Are Made' installation.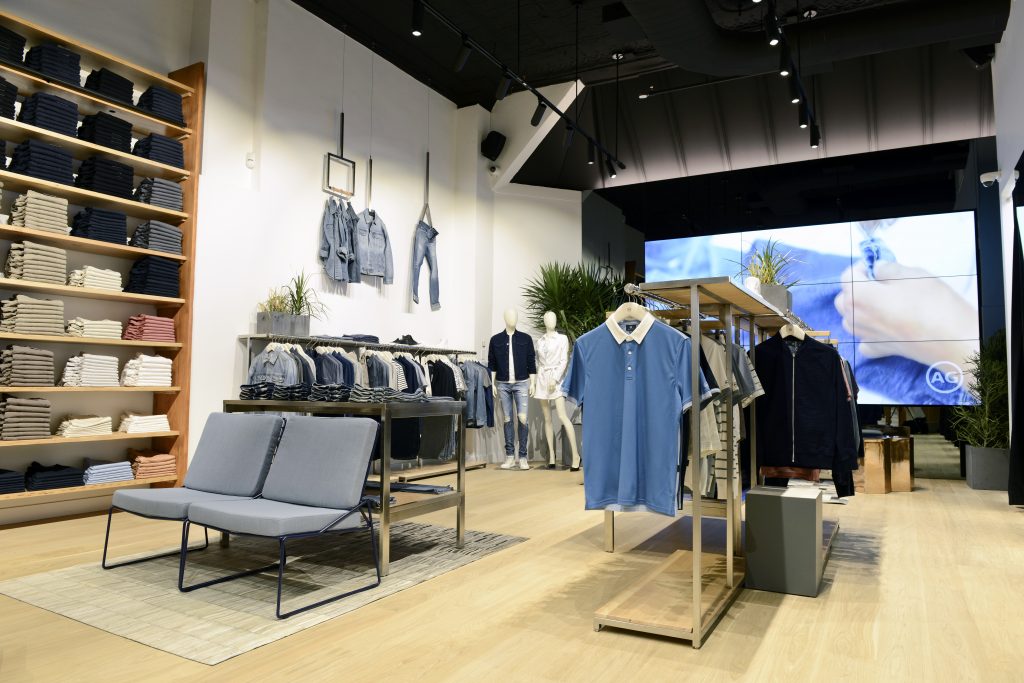 "We designed this store with a Soho state of mind, keeping some of the original design elements from the late 1800's building," said Sid Dey, director of retail at AG. "We updated the space with state of the art LED lighting, video walls, digital mirrors in fitting rooms and warm oak flooring, all of which gives a sense of modernity in a place with so much history; just like the SoHo neighborhood. The store is a true reflection of who we are as a brand, a space that is inviting, while at the same time reflecting sophistication. In a day and age where shopping habits are constantly changing, we feel that physical stores conveying an authentic and elevated customer experience will continue to be a part of that landscape."
AG was launched in 2000 by Yul Ku and has since evolved into being both a premium denim and contemporary lifestyle brand under the direction of Yul's son, Samuel Ku. AG currently owns and operates 13 stores in the United States and 1 store in Japan.
The company will also be honored at the 12th annual MR Awards, to take place on July 17 at Spring Studios in New York City.