ALBINI GROUP PARTNERS WITH BROOKS BROTHERS ON ZEPHYR SHIRT COLLECTION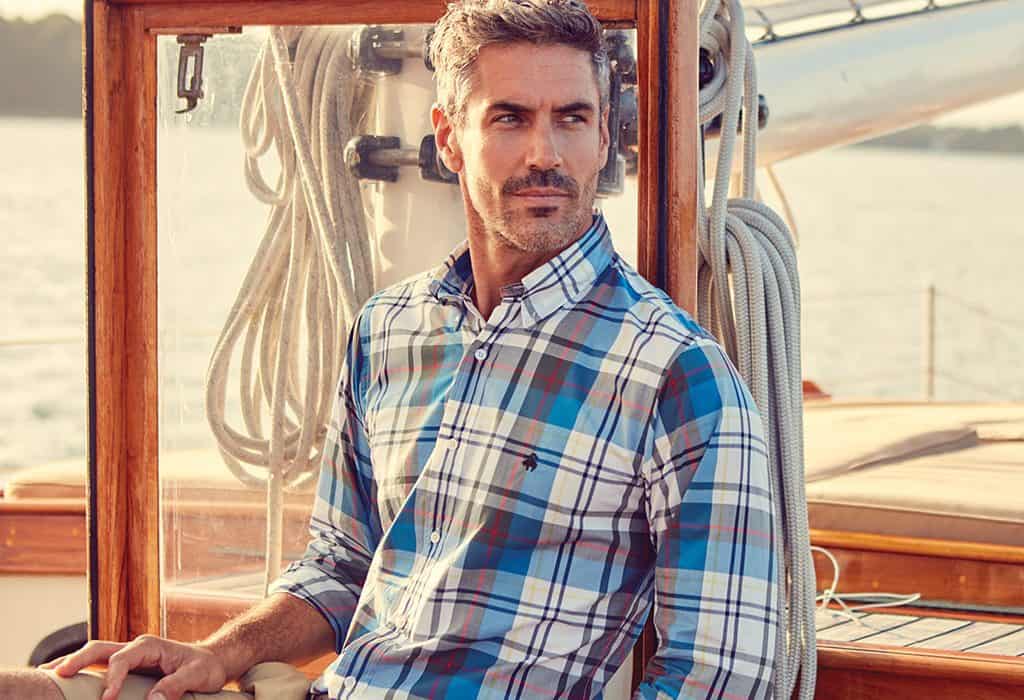 Landmark British textile mill Thomas Mason, part of the Albini Group, has partnered with 200-year-old American retailer Brooks Brothers on the reintroduction of a capsule collection of shirts made with Zephyr, a 200-year-old Thomas Mason fabric. The Zephyr shirts will be reproduced exactly like the originals sold by Brooks Brothers from 1906 to 1930.
Zephyr, a lightweight and smooth cotton cloth fabric developed by Thomas Mason in 1818, can be woven with precise definition, and is perfect for the many colors and intricate plaid patterns that can be found in the collection. The shirts are made of yarn-dyed cotton fabric, woven in Italy, and sewn in Brooks Brothers' own factory in the U.S.A. To complete the signature Brooks Brothers look, they are styled with a button-down collar, mother-of-pearl buttons and its famed 6-Pleat Shirring at the barrel cuffs.
"It is Albini Group's great pleasure to note such an important anniversary with a capsule collection from Thomas Mason," says Stefano Albini, CEO of Albini Group."Brooks Brothers has been an important partner of Albini Group for many decades; my brother Silvio worked very closely with Brooks Brothers to ensure the continuity we have today and we are grateful to Brooks Brothers for offering us the wonderful fashion exposure we have had to date. Celebrating their important anniversary with a fabric from Thomas Mason is perfect, and we are thrilled to participate and look forward to the next 200 years of design innovation."