ALLBIRDS AND SHAKE SHACK COMBINE FORCES FOR SHOES AND SHAKES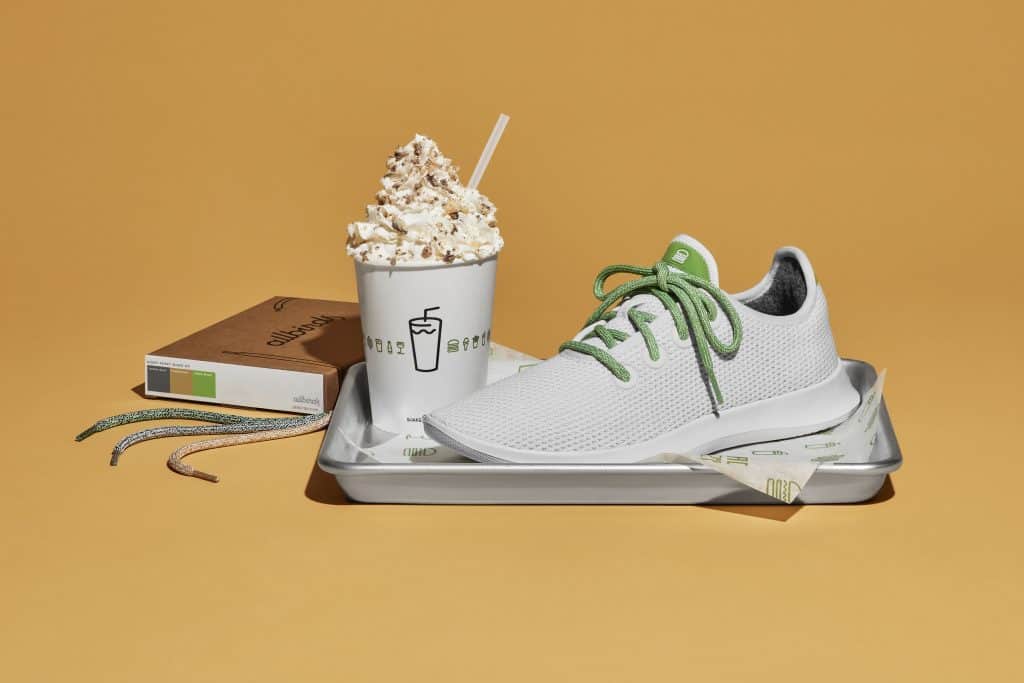 On Thursday, May 24, Allbirds and Shake Shack will launch a one-day-only, limited-edition collaboration in Madison Square Park in New York City with an exclusive shoe and shake combination.
For just one day, Allbirds will take up residence at the original Shake Shack in Madison Square Park where shoppers and eaters alike can cop the limited edition Allbirds x Shake Shack Tree Runner shoe, with burger and shake in-hand. The Allbirds x Shake Shack Tree Runner is made from sustainably harvested eucalyptus trees and features Shake Shack's famous burger logo and iconic green color palette.
To celebrate the partnership, Shake Shack will debut the Hokey Pokey shake featuring vanilla frozen custard blended with honeycomb candy and chocolate, topped with whipped cream and toffee. The custom flavor was developed by Shake Shack's culinary director, Mark Rosati, as an ode to the nostalgic ice cream of New Zealand, Allbirds's homeland. The Madison Square Park Shack will also feature a custom installation by street artist Eric Rieger, known for his elaborate, eye-catching and non-destructive work, to bring Allbirds's "light and breezy" Tree collection experience to life.