ALPHA INDUSTRIES TEAMS UP WITH THE CORDS & CO. ON NEW COLLECTION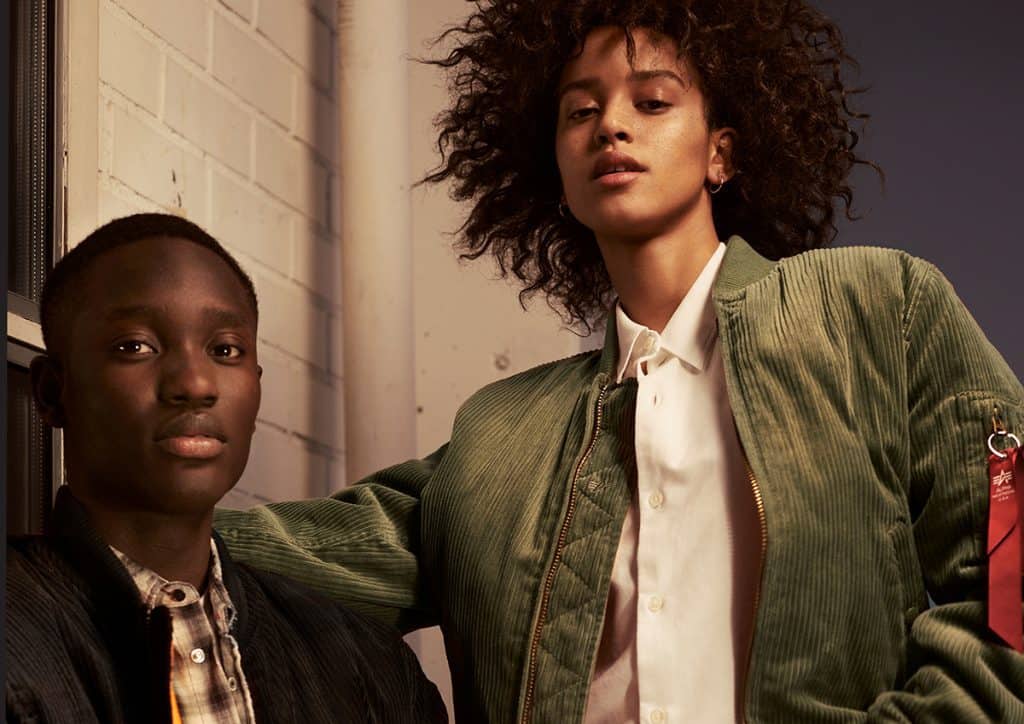 The world's first brand dedicated to corduroy The Cords & Co. has teamed up with cult military clothing manufacturers Alpha Industries on a limited-edition collection of unisex jackets. Based on Alpha's iconic MA-1 Fighter pilot jacket and N-3B parka, originally created for the U.S. Air Force crew some 50 years ago, the designs have been produced into The Cords' signature premium corduroy fabrication.
The two unisex styles, one bomber jacket and one parka, come in two different colors each shaped by The Cords & Co.'s signature earthly palette: nutmeg, black and military green; and feature familiar Alpha design elements including their iconic "Remove Before Flight" detailing. The bomber jacket is reversible with Alpha's Indian orange high-visibility lining. By reimagining Alpha's iconic styles in premium corduroy, The Cords & Co. continues to push the boundaries of typical corduroy concepts.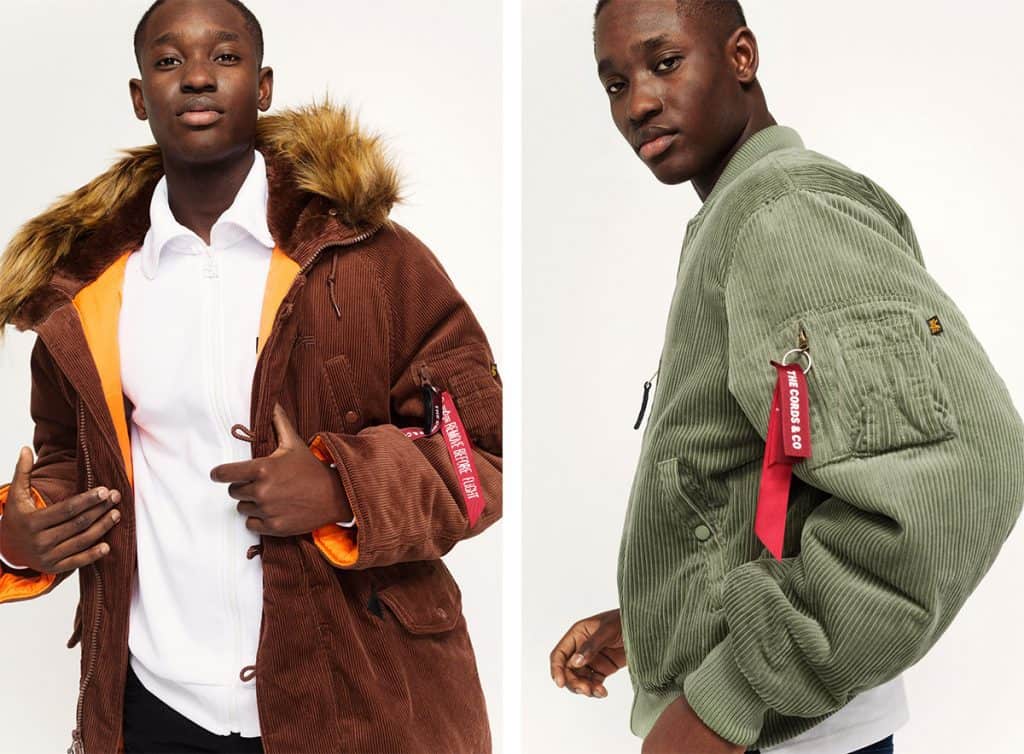 "At The Cords, we're collaborating with brands that stand for something authentic and real," said Omar Varts, brand director of The Cords & Co. "The exciting thing for us is exploring a classic silhouette – for example Alpha Industries' MA-1 bomber jacket which has been produced for decades. Flipping that into a corduroy fabrication means that we can contribute meaningfully to a partnership and we are very much looking forward to introducing this collection to corduroy fans out there."
"We always had the idea of making a jacket out of corduroy but never found the right materials or partner brand to do it with," added Ben Birkl, public relations and marketing manager at Alpha Industries. "When we met the team from The Cords & Co. back in 2016, we knew that we had found the perfect match. Now, when I have the jackets in front of me, I couldn't be any happier with how it's all turned out."
The jackets are now available in all The Cords & Co. flagship stores, The Cords & Co.'s and Alpha's online shops, as well as The Listener in Frankfurt, Working Class Hero in the U.K., Norgaard in Denmark, Nordiska Kompaniet in Sweden, and Sneakersntuff worldwide.