AMAZON TAKES AIM AT BRICK-AND-MORTAR STORES WITH NEW PRIME WARDROBE SERVICE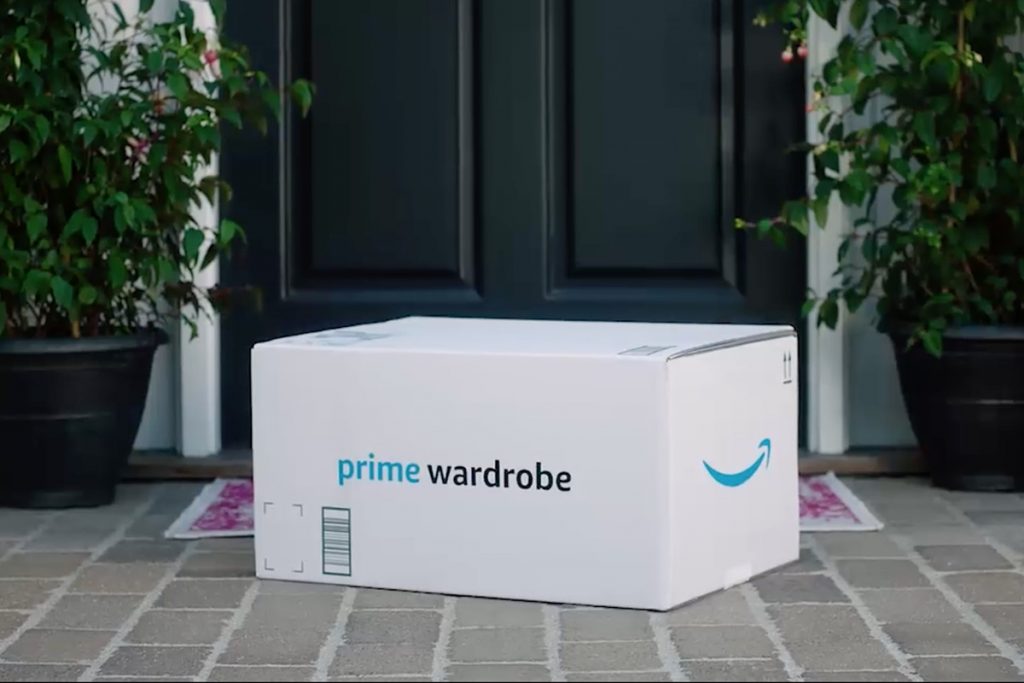 Amazon is hoping to claim more territory once held by traditional brick-and-mortar stores, essentially by placing a dressing room in your house.
The company, which has been making a big push into selling clothes, is testing a new service that lets members of its Prime program try on styles before they put items on their charge card — at no upfront fee. The service, called Prime Wardrobe, allows customers to have seven days to decide what they like, and then pay only for what they keep. Shipments arrive in a re-sealable box with a pre-paid label for returns.
More than a million pieces of clothing and accessories are eligible, Amazon said Tuesday, including from brands like Calvin Klein, Hugo Boss, Theory and Levi's that are big names at the department stores.

Prime Wardrobe works this way: Shoppers pick three or more items and have a try-on period. Items they want to discard can be dropped off at a UPS location or picked up for free. Unlike services like Bombfell, Stitch Fix, and Sprezzabox, it doesn't have a stylist to pick the items for customers.
Shoppers get 10 percent off if they keep three or four items, or 20 percent off for five items or more.
With Prime Wardrobe, Amazon's bidding for more loyalty from members of the program who are already getting free shipping as well as free streaming of TV shows and movies. And it may be a way to get Prime shoppers who stuck to buying electronics and books to try buying clothes from Amazon without a lot of hassle.