ANDRÉ X BELTOLOGY CAPSULE LAUNCHES AT BARNEYS NEW YORK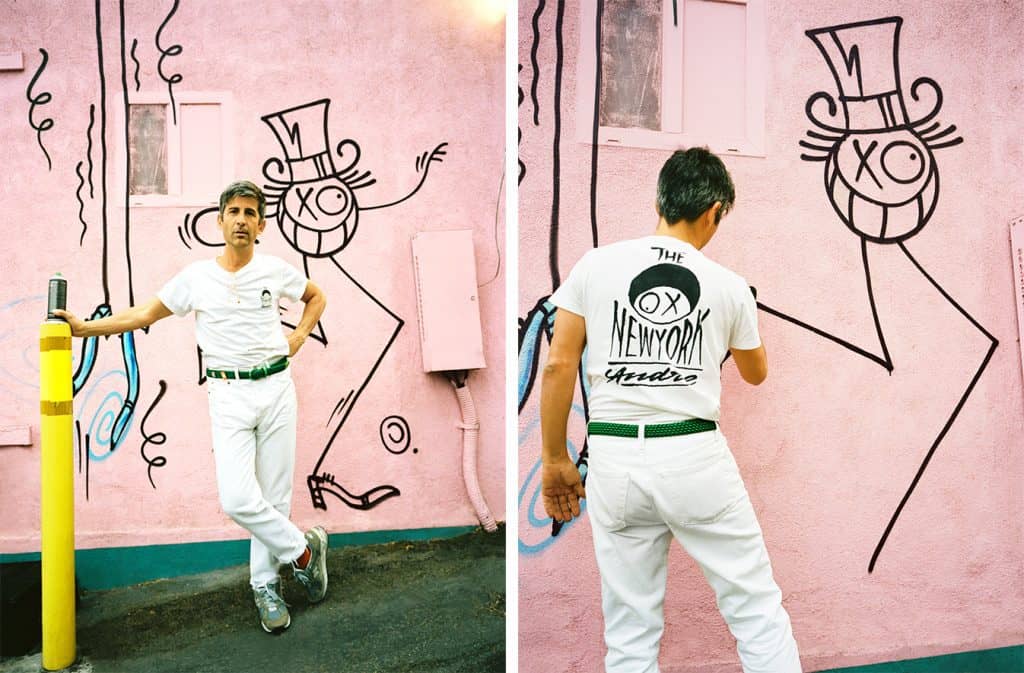 New York-based accessories brand Beltology has launched André x Beltology, an exclusive partnership with artist André Saraiva resulting in a special capsule collection of five vibrant belts inspired by André's own wardrobe and iconic artistic sense. The collection, which retails for $125 per belt, is currently available at Barneys New York, and will be available later this month at all locations of The Webster and at Beltology.com.
The stretch woven belts come in five bold colors (a deep French Blue, a light Cyan Blue, a soft Juniper Green, a true Black, and a spirited multi-colored red, cream, and blue).  The vibrant, stretch webbing is meticulously engineered in the Piedmont region of Italy using a complex weaving process developed by one of Italy's most traditional and deep-rooted textile producers, and each color is complemented with drum-dyed nappa leather. All belts also feature a matching leather wrapped buckle with a foil stamp of André's mischievous and lovable character, Mr. A.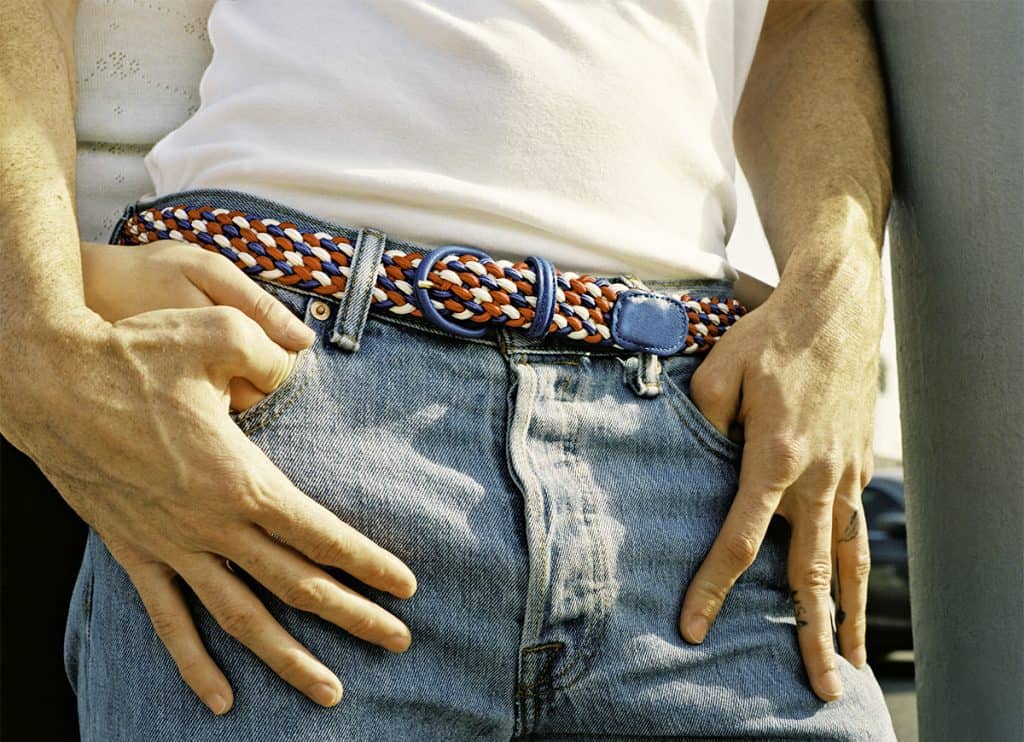 In addition, a special advertising campaign, shot by photographer Carlotta Kohl, is being used to introduce the collection.
"We have been fans of André for quite some time. His aesthetic, his irreverent sense of humor, and the playfulness of his work have always resonated with what we, as a brand, are trying to capture: great design with a fun, lively color palette," said Beltology co-founder Anna Lundberg. "We first chatted about a collaboration with André over Chicken Coconut Bowls at Café Henrie, André's charming restaurant that was a staple of the Lower East Side for years. André instantly knew what he wanted to do and the exact pieces he wanted to create; he told us the story of wandering the streets of Paris decades ago and stumbling upon what would become his everyday belt. It was the perfect belt: Chic, comfortable, and with the ideal level of stretch."