ANGUS CHIANG BLENDS CYCLING INFLUENCES WITH TAIWANESE CULTURE IN NEW COLLECTION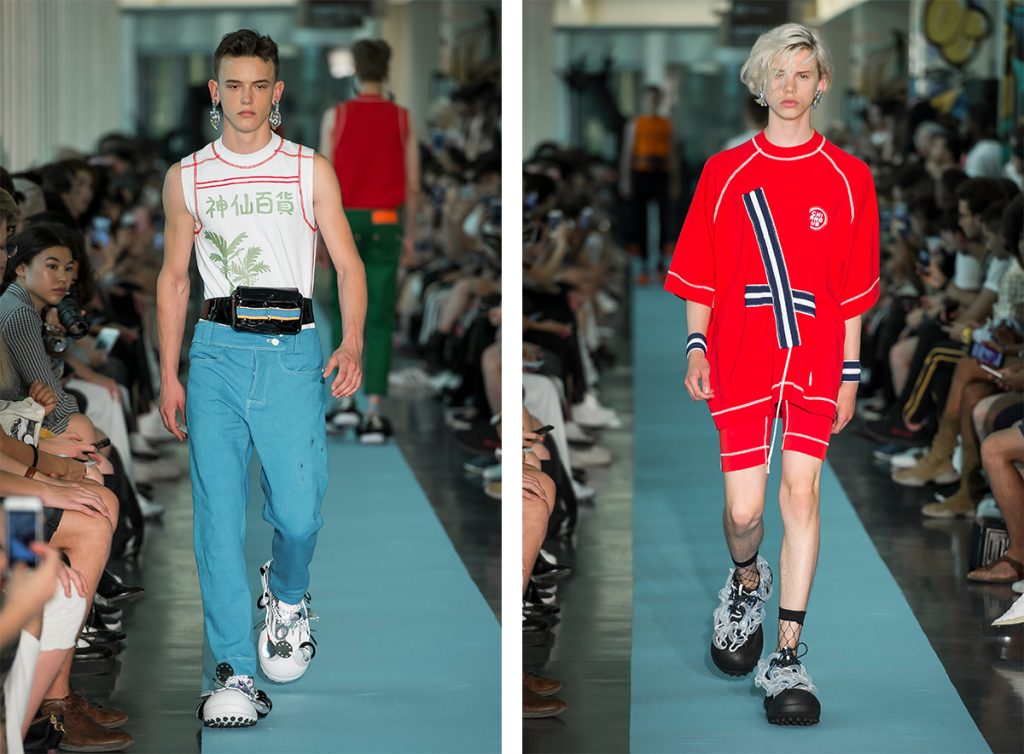 Using the trend and culture of cycling around Taiwan to kick off this season's inspiration, designer Angus Chiang's showed a very quirky and colorful collection in Paris on Thursday.
The use of cycling apparel details, various colorful signs, advertising slogans, packaging and images, along with the betel nut (which are chewed for their warming glow and stimulating properties) culture in Taiwan, all combine together in creating the brand's colors and messages.
Latex material is added to the fabric to increase levels of layer in the product. It also combines the details found on cycling apparels; for example, the functional back pockets seen in cycling apparels are added to the coats and knitted series. The knit items utilize sheer fabric to showcase the elements found in betel nut queen's clothing style.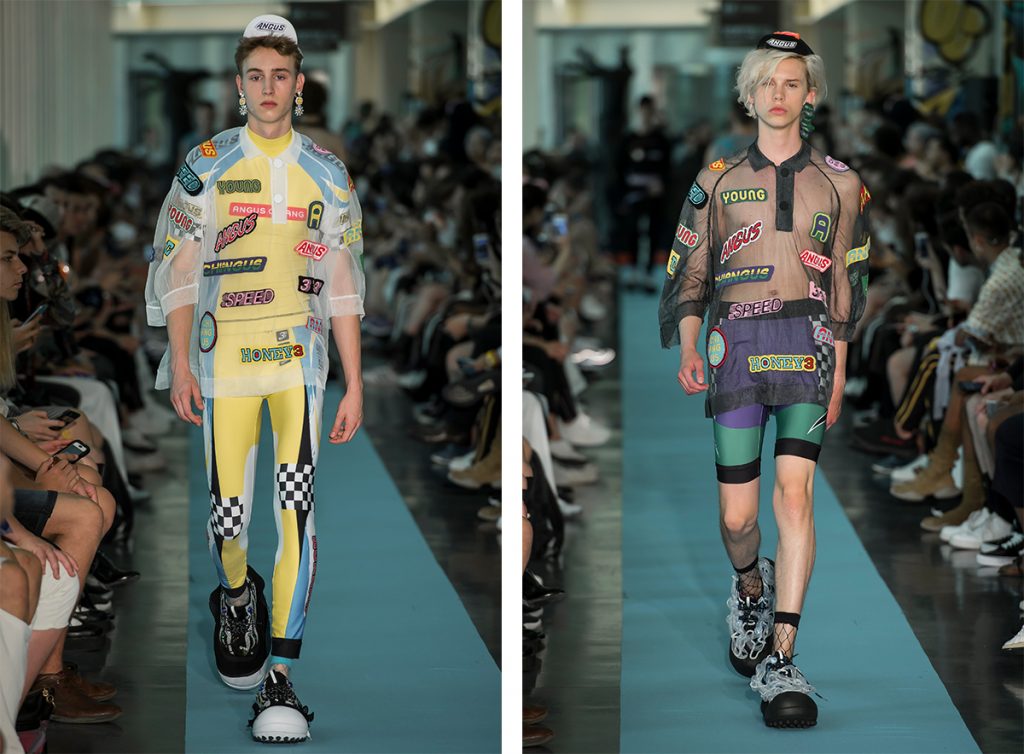 This season, black, white, red, and blue are applied as the main colors throughout the collection. Waist packs and pocket bags with betel as their design concept are introduced. This season's shoe collection parodies and deconstructs cycling shoes, and also adds sequins, rhinestones, lotus leaf, and other woman's clothing details.
Angus Chiang is a contemporary menswear label established in 2015 that showcases designs inspired by Taiwanese culture. In 2013, Angus Chiang graduated from Shih- Chien University. In the same year, his daring and chromatic graduation collection, "Sailing to the Moon", represented Taiwan in the London Graduate Fashion Week along with sixteen other designers from the world's top fashion universities. His futuristic color popping pom-poms designs won him first place in the international show award. After launching his 2017 winter collection at London's Fashion Week in March 2017, he was nominated for the LVMH Prize, and became part of the world's top 21 designers among 1,200 competitors.