ANTO BEVERLY HILLS LAUNCHES NEW LABEL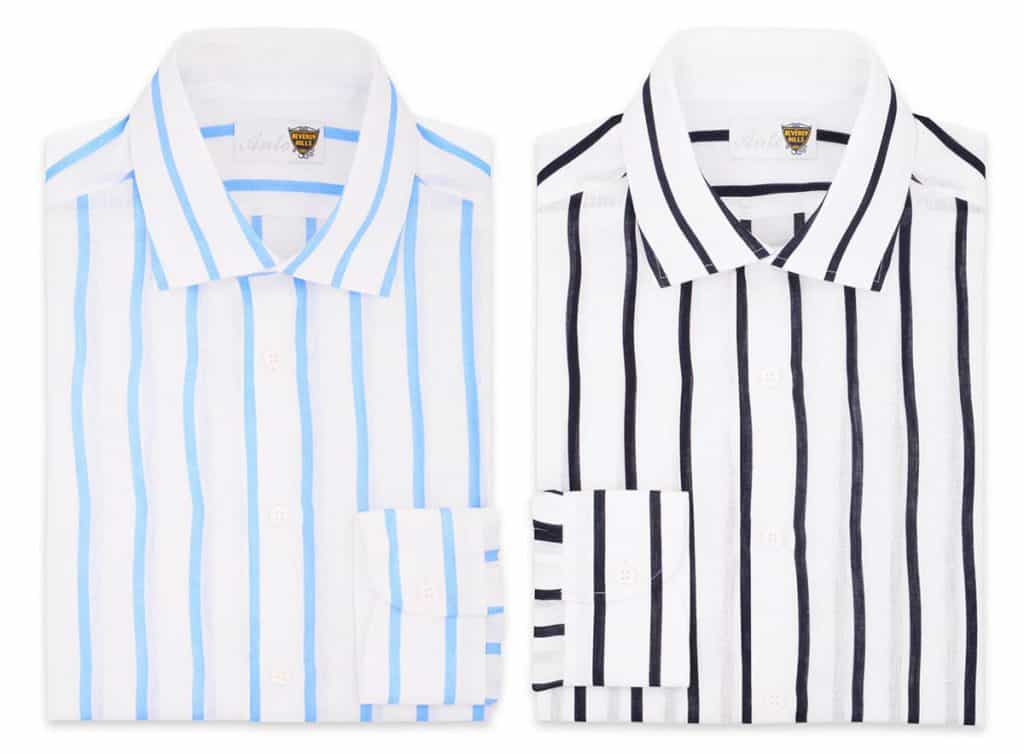 Anto Beverly Hills, a bespoke shirt making company founded in 1955, has launched the Anto Beverly Hills label. The label's first collection is currently available at the company's Beverly Hills flagship location and on its website.
The collection is made from a colorful palette of linen shirts and one short sleeve palm tree jacquard shirt, all inspired by the summer season in Beverly Hills. The solid-colored long sleeve linen shirts each feature an embroidery of the Beverly Hills signature crest in a unique placement.
"Our forty years in Beverly Hills has allowed us to create the Beverly Hills label that manifests the spirit of the city," said Anto Co-CEO, Jack Sepetjian. "We've now put together a collection of the perfect shirts that make up the essentials of a man's summer wardrobe."