ANTONIO CIONGOLI UNVEILS HIS NEW LINE AT NYC EVENT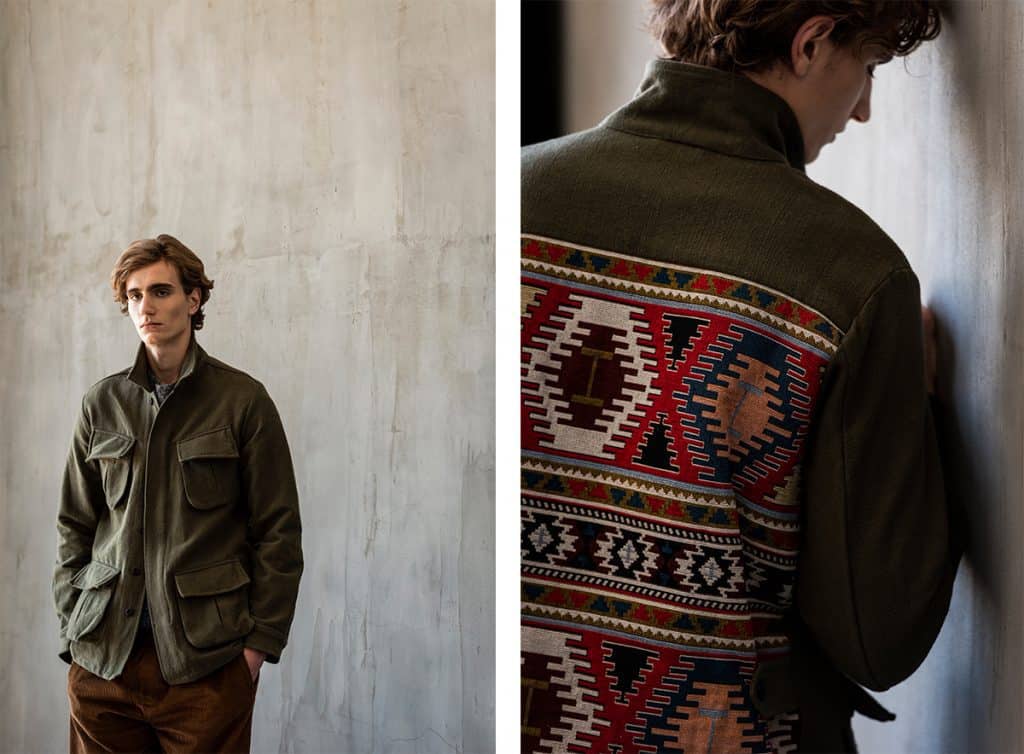 Former creative director of Eidos Napoli, Antonio Ciongoli, unveiled his newest venture with RRR Brands on Thursday, September 13 at 180 The Store in New York City.
Called 18 East, Ciongoli travelled to India and Nepal to learn more about the countries' artisan handcraft processes while developing his first collection. Over several weeks, he and his team visited Jaipur, Delhi, and Kathmandu, exploring their many workshops and markets in search of unique textiles and techniques.
The resulting 31-piece capsule collection of knitwear, woven shirts, outerwear and pants, draws on these methods to create a streamlined travel wardrobe that is both intricately detailed and easy to wear. Retail prices range from $65 for some knitwear items to $425 for more intricate outerwear pieces.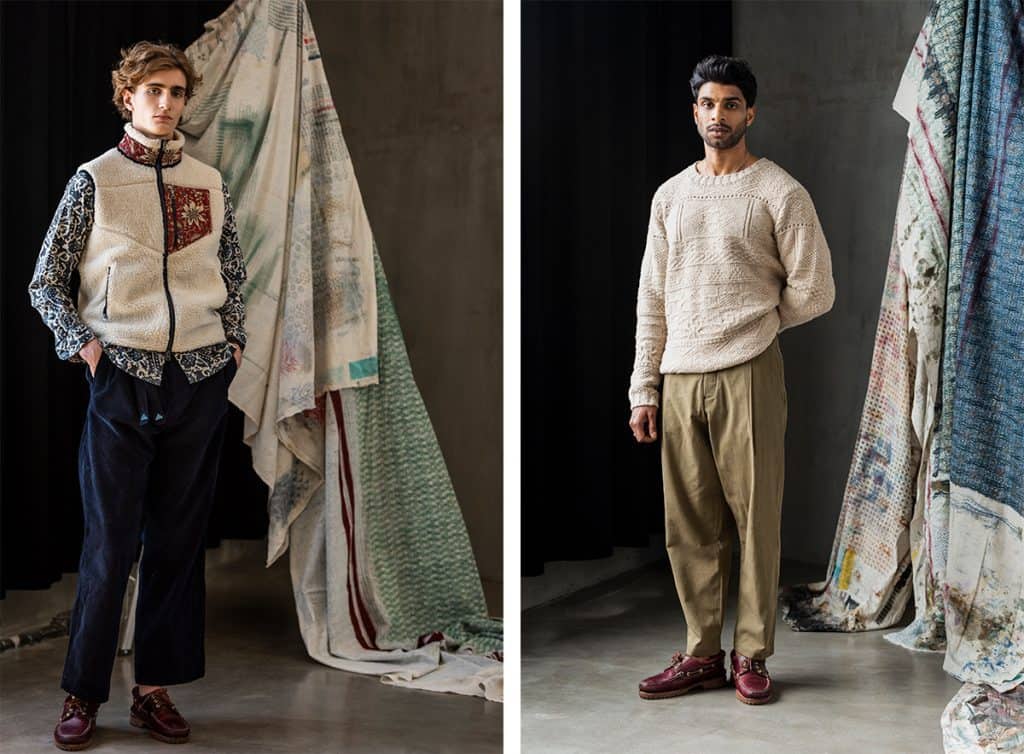 "18 East is a reactionary evolution in mindset and approach to a traditional wholesale brand concept," Ciongoli told MR. "Over the last few years I created items and imagery that I am very proud of, but there were many moments throughout the design and selling cycle where I would stop and think, 'Does this make sense?', 'Why is our collection so big?', 'Why is it brought into stores so early?', 'Why is this machine-made product so expensive?' I wanted to take control of my own process and tell my own story. 18 East has given me the chance to do that."
Ciongoli notes that every garment is priced accessibly and fairly so that the partners he works with can earn a living wage while highlighting their work. He also says that he will keep his collections tight consisting of only fifteen to thirty seasonally-appropriate garments, dropping every two months on the brand's site and in traveling pop-ups.
As for the brand's growth plan, Ciongoli says: "This will be a slow burn. Right now, we've partnered with 180 the Store (NYC), Unionmade (San Francisco), and Magasin (Los Angeles) for our initial pop-ups because they are close friends that share our vision for product and craft. But I would love to find a permanent physical home for the brand but we need to walk before we run."