ARIZONA ICED TEA TO OPEN POP-UP SHOP IN SOHO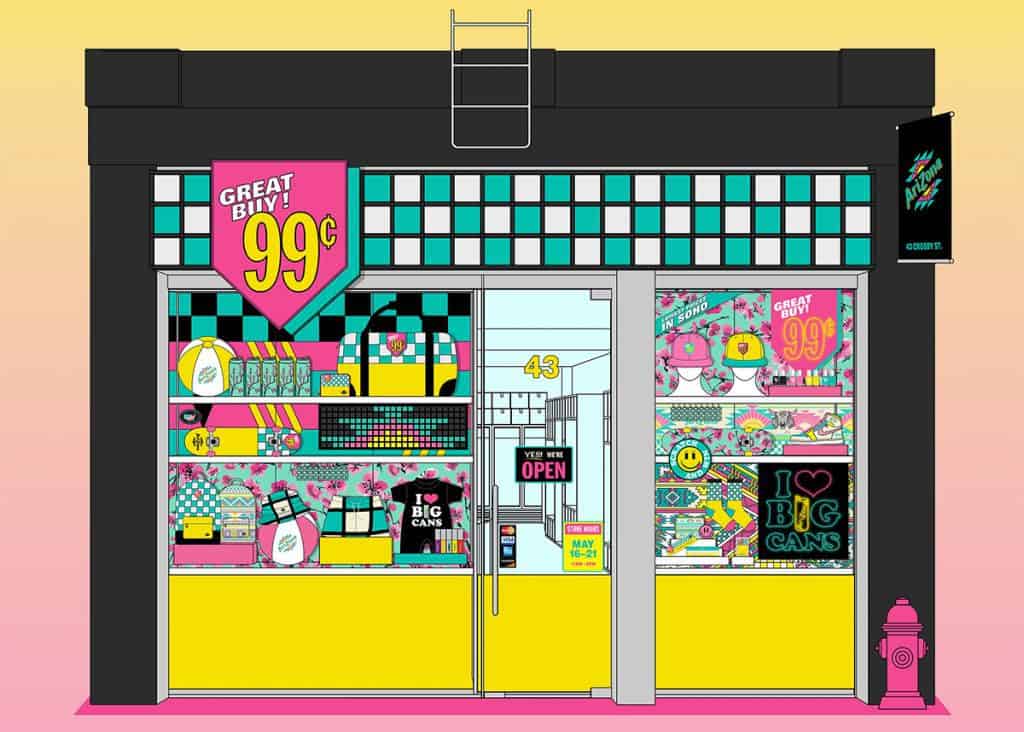 This week, to honor the 25th Anniversary as one of the most iconic brands and beverages in the industry, AriZona will be creating a GB99 (Great Buy 99) pop-up retail shop in New York City. The pop-up space will be half store, featuring AriZona themed streetwear and accessories, and half attraction as a riff on the classic 99 cent store.
The pop-up, located at 43 Crosby Street in SoHo, will be open to consumers Wednesday, May 16 through Monday, May 21, with new merch, custom sneakers, custom embroidery, and tattoos happening throughout the week.
There will also be an activation in the back of the store, hidden behind a door, where guests can find a secret Green Tea garden. Inside consumers will find "The Golden House" where they will be able to sign up for tattoos (on a first come first serve basis) and receive custom embroidery on select merchandise sold within the store.