Asics expands in boston with opening of creation studio and new executive hires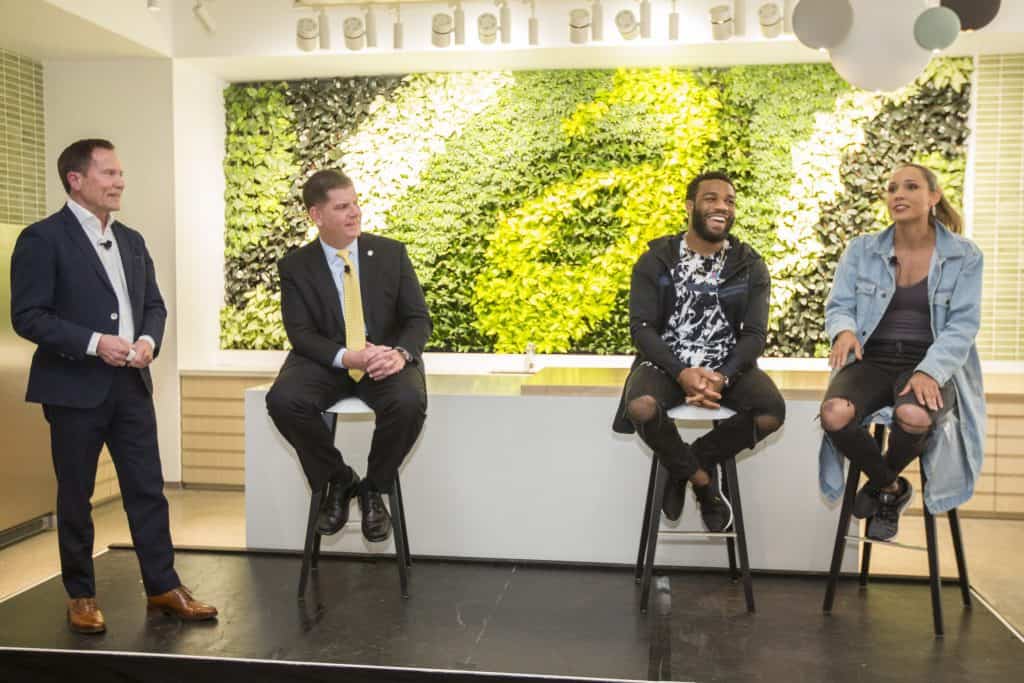 Performance brand Asics has officially opened its doors to the brand's new Creation Studio at 125 Summer Street in Boston on Tuesday. The Creation Studio brings together teams driving key areas of the business including footwear apparel, equipment, marketing, digital, and commerce. Asics now holds a significant bicoastal presence in the U.S., in both Irvine, California and Boston, Massachusetts.
"There is great momentum behind our brand right now and we are incredibly proud of the Creation Studio located in the heart of downtown Boston," said Gene McCarthy, president and CEO of Asics America Corporation. "This space creates an environment that not only pays homage to our founding principle, a Sound Mind in a Sound Body, but enables creativity and collaboration for our teams to drive this brand forward."
The new space was designed to epitomize the brand's Japanese craftsmanship and attention to detail, encouraging the pursuit of mental and physical health and well-being. Neutral colors and natural materials including wood veneer wall panels and a branded living plant wall bring a calming and natural element into the environment, reminiscent of a Zen rock garden. Undulating white louvers and wood veneer panels are applied to vertical surfaces, creating texture and depth at each corner. The louver system also creates organic movement throughout the space which compliments a raked sand filled garden.
IA Interior Architects led the project with Asics, and according to Reetika Vijay, AIA Leed AP at IA Interior, "It was incredibly important for the brand to remain true to their heritage, while making their mark in Boston. Drawing inspiration from the brand's Japanese roots resulted in an innovative, yet tranquil, multifaceted environment."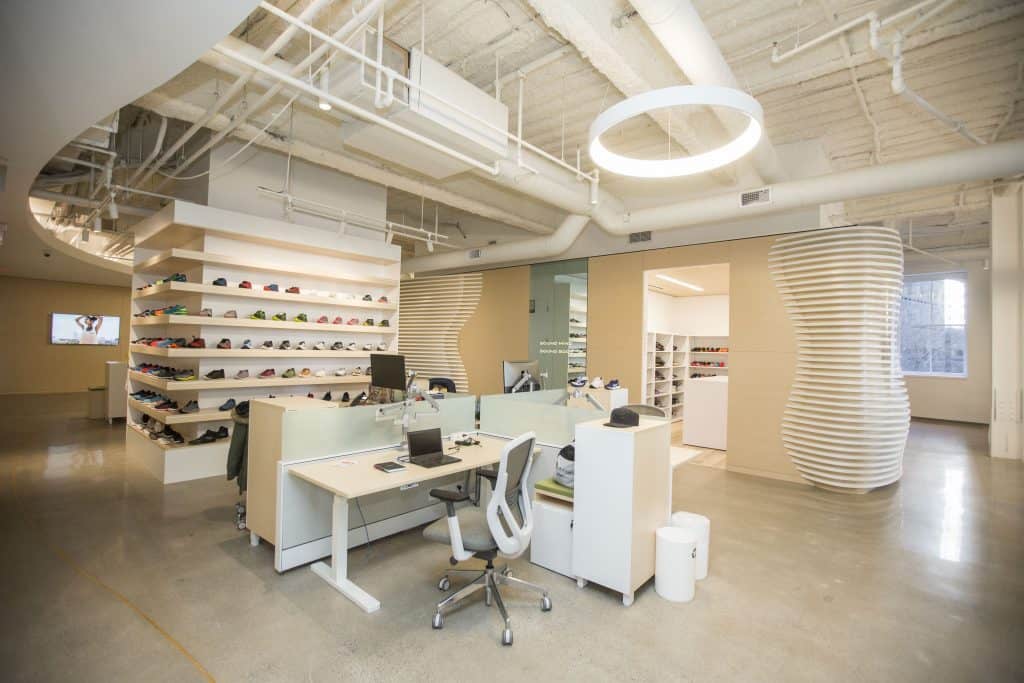 Additionally, over the last six months, Asics has made significant moves across its leadership team to recruit new talent and key industry executives. The Boston-based team now includes Andrew Richard, VP of Commerce; Ian Dickinson, VP of Footwear Merchandising; and David Ayers, VP of Apparel.
Further, Koichiro Kodama has been appointed Vice President of Corporate Strategy and Joni Lee Gaudes has been named Vice President of General Counsel. Kodama and Gaudes will both be based in Irvine, CA. Additionally, the marketing team adds new talent to their roster under the direction of Sarah Bishop, Vice President of Marketing. The hires include: Katelyn Nugent, Director of Performance; Ben Cesar, Director of Sports Marketing; and Karen Menez, Director of Communications.
As part of Asics' commitment to the Boston community, the brand is announcing (through its partnership with PHIT America), that 10 local schools will implement the Morning Mile Program. The program gets kids up and running every morning in schools where physical education programs have either been reduced or discontinued. The first school to enact the program is the Michael J. Perkins Elementary School with additional schools to follow in the upcoming months.
"We are thrilled to have a leading global brand like Asics expand in Boston," said Mayor Martin J. Walsh, City of Boston. "We look forward to seeing this brand grow and thrive in our city and we are extremely grateful for their community impact efforts to get our kids moving."
In celebration of the opening, Mayor Walsh and McCarthy came together with Asics athletes, three-time Olympian and World Champion track and field athlete and bobsledder, Lolo Jones (U.S.), and three-time World Champion wrestler and 2012 Olympic Gold Medalist Jordan Burroughs (U.S.), to officially open the Creation Studio and announce the Asics community impact initiative with PHIT America.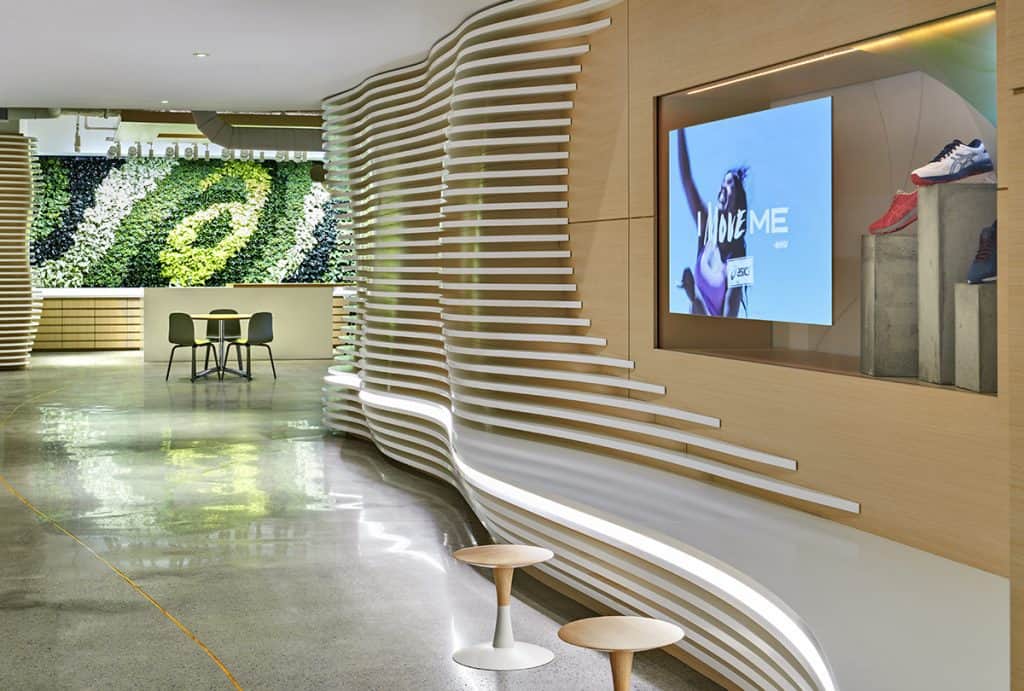 Photos by Scott Eisen / Getty Images for Asics