ASICS TO OPEN ITS FIRST TIGER CONCEPT STORE IN SOHO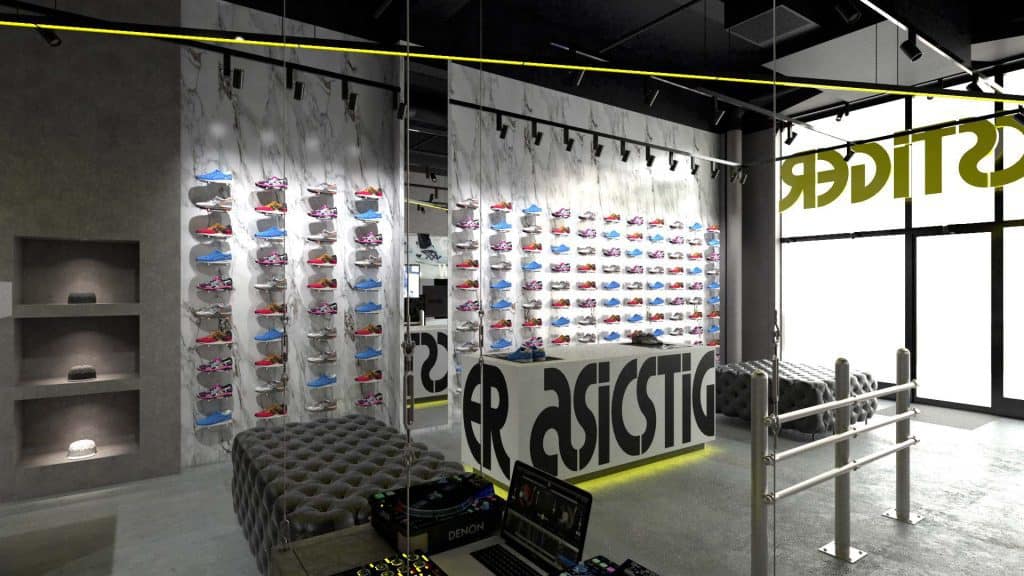 As we first mentioned earlier this week, athletic and footwear brand Asics will open its new AsicsTiger store in the SoHo neighborhood of New York City on Thursday, November 2. The store will be AsicsTiger's first concept store in the U.S.
Located on 276 Lafayette Street, the 1,900-square-foot store will not only engage in retail sales, but it will also present the brand's point of view through artwork displays and interactive event. The sales space will feature the latest AsicsTiger shoes and apparel collections plus exclusive limited releases. Various pieces of art will be on display in collaboration with globally-active Japanese artist Carl Rauschenbach – an up-and-coming mural artist and painter known for his use of block print copy motifs in graffiti.
In-store events with themes of fashion, lifestyle, health, and music will be held during the opening weeks. Customers will be invited to shop, explore and celebrate the store's arrival in the neighborhood. To honor the brand's Japanese heritage, the opening day event will feature the theme of stylish Japanese festivals. Tokyo-based artist Sneakerwolf will perform his signature "Kanji-Graphy", a live painting performance using a 1.5 meter-high giant Japanese paper lantern.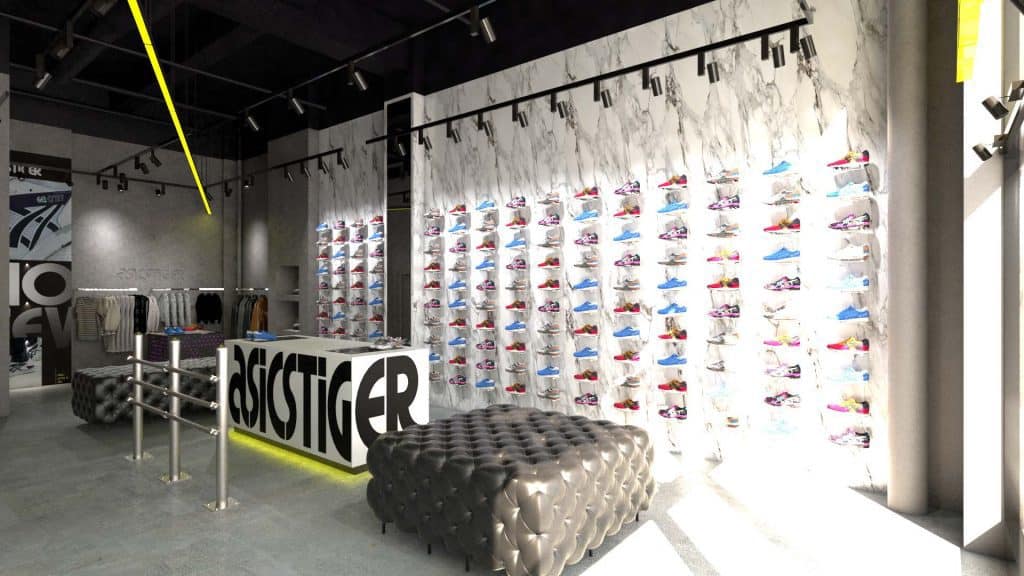 "We're incredibly proud of the global reach of the AsicsTiger brand, and we're excited to be expanding our footprint into the U.S. market," said Shoda Ryoji, senior general manager of the global lifestyle division of Asics Corporation. "The unique energy of New York City, and specifically SoHo, breeds some of the most influential lifestyle and cultural trends, and it's the perfect location for our growing brand."
Drawing inspiration from the Japanese heritage of the brand, AsicsTiger is a lifestyle brand that takes a street-inspired approach to classic footwear and apparel silhouettes. Art, music, fashion, and Japanese culture influence the AsicsTiger vision, often celebrated through exclusive collaborations with renowned designers and artists all over the world.