ATM ANTHONY THOMAS MELILLO OPENS IN EAST HAMPTON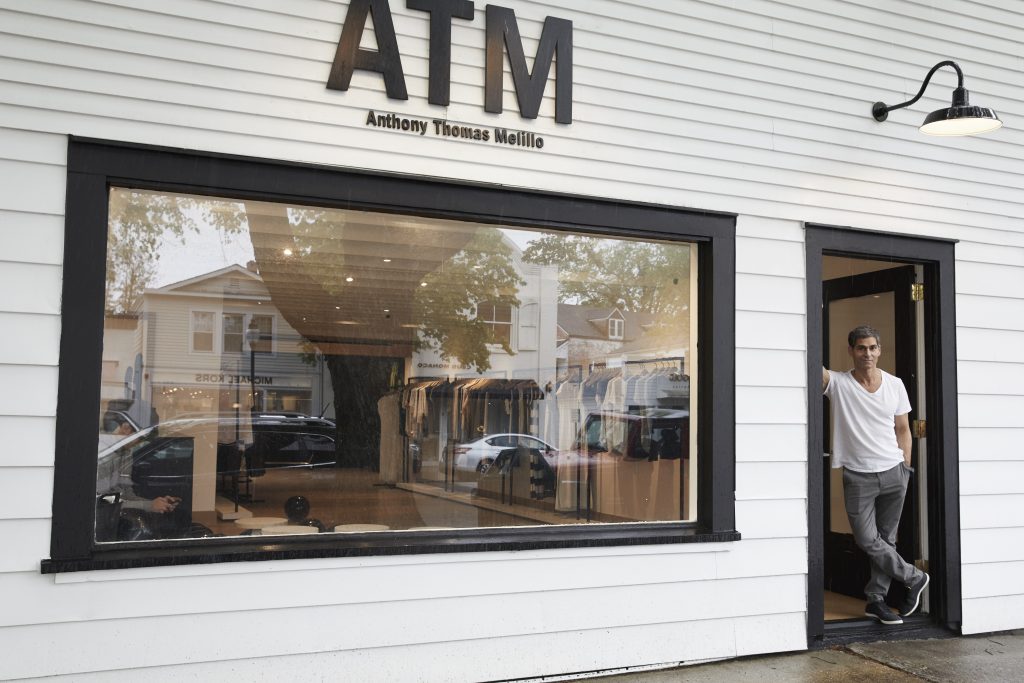 Luxury casual lifestyle collection ATM Anthony Thomas Melillo has opened a new store in East Hampton, New York. The store, located at 20 Newtown Lane, is the brand's second brick-and-mortar location, the first opened in February on Bleecker Street in New York City.
The East Hampton boutique was designed to mirror the brand's signature relaxed elegance. In staying true to the brand's DNA and heritage, founder Anthony Thomas Melillo's direction for the space was to create an environment that was minimal and welcoming by using natural elements. This is the brand's second time in East Hampton following a successful pop up in 2016.
"The beach is home for me and my family and I really love the cozy, local feeling," said Melillo. "I want to make sure the store is part of the community, just like Bostwick's is for an early Sunday dinner with the family, ATM should be a go-to in East Hampton. The brand's laid-back yet refined aesthetic lends itself so well to the lifestyle."
The 1,200 square-feet space is designed to reflect the skeleton of an unfinished home. Upon entering, customers will pass custom-built bay windows and bench seats with black denim cushions, inviting guests to relax. All materials used throughout the space epitomize Melillo's minimalist approach to design, with natural white oak used for the flooring, trim work and shelving. Custom display racks are crafted from powdered blackened steel, and cement and black matte paint from Farrow & Ball, Melillo's signature black color, decorates the back wall. A large lattice-like wooden installation floats on the wall at the rear of the store, serving as a focal point for the new ATM shoe collection. A staggered line of 30 mannequins runs down the center of the space, showcasing ATM's best-selling t-shirts and seasonal looks.

This month also marks the launch of ATM's first shoe line. The collection consists of two styles for men and women, a slip on and a lace-up, and will be available in different materials such as denim, suede, metallic leather and python. The sneakers are made in Portugal and will be exclusively available in both ATM stores and on atmcollection.com. Prices range from $375 – $395.
The store opened with a curated selection of ATM's pre-fall 2017 men's and women's collections, in addition to items exclusively available in-store including camo sweat suits and t-shirt dresses, exclusive body suit colors, hand painted pants and more.