AUTHENTIC BRANDS GROUP ACQUIRES SHARK BRAND FROM HALL-OF-FAME GOLFER GREG NORMAN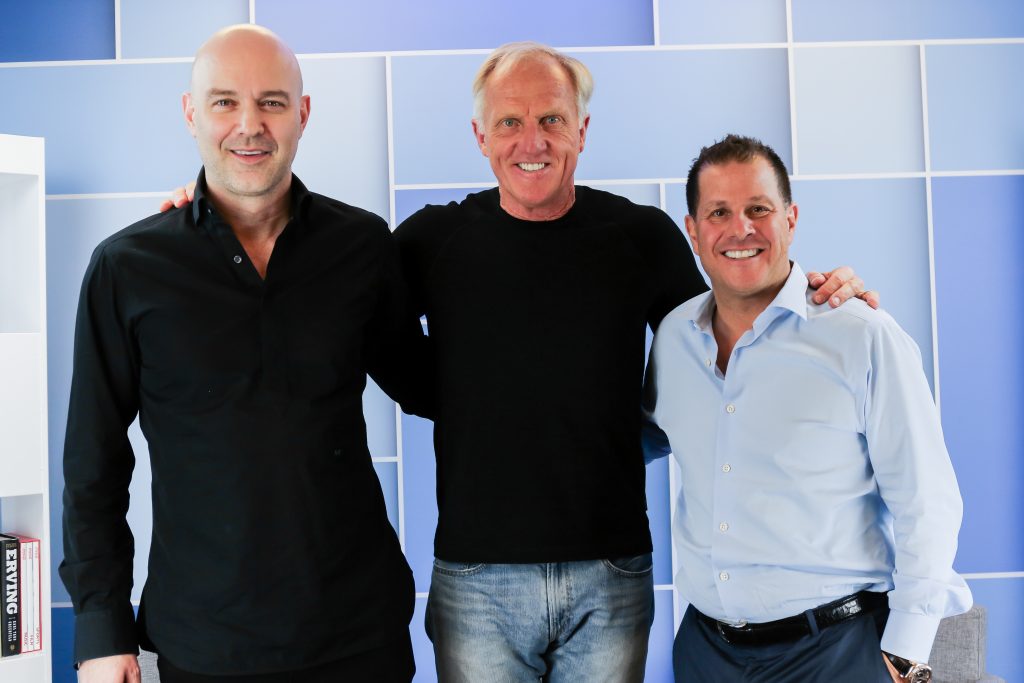 Authentic Brands Group (ABG), owner of a global portfolio of fashion, sports, celebrity and entertainment brands, and Greg Norman, renowned hall-of-fame golfer and entrepreneur, have entered into a joint venture to own and manage the iconic Shark brand. Greg Norman joins the roster of ABG's growing celebrity and entertainment portfolio that boasts iconic brands such as Shaquille O'Neal, Dr. J, and Muhammad Ali. Terms of the deal were not disclosed.
Widely considered a pioneer in athlete brand building, the internationally recognized "Great White Shark" has won more than 90 tournaments worldwide, including two British Open Championships, and claims the distinction of having held the No. 1 position in the world golf rankings for 331 consecutive weeks. Today, the Greg Norman Company boasts a diverse portfolio of more than a dozen well-established and successful companies across consumer goods and services, real estate, and investments.
In conjunction with the Greg Norman Company (GN), ABG will focus on the growth and development of consumer products and endorsements to deliver programs that reflect Greg Norman's persona. ABG will also focus on expanding the brand's licensing and partnership opportunities.
Greg Norman Golf Course Design, Greg Norman Real Estate, Greg Norman Media, Greg Norman Investments, Greg Norman's Australian Grille and Shark Wake Park are excluded from this partnership.
"We are thrilled to welcome Greg Norman to the ABG fold. Greg's attributes and global appeal extend far beyond golf into travel, luxury, lifestyle, and more," said Jamie Salter, chairman and CEO of ABG. "Welcoming another 'greatest' athlete into our Sports, Fashion and Celebrity & Entertainment portfolios marks another step in our growth strategy while establishing immediate credibility for ABG in an entirely new space."
"Our shared purpose and vision makes ABG the ideal strategic partner," added Norman. "This alliance will unlock my company's full potential by joining with one of the foremost brand development companies in the world. As we celebrate the 30-year anniversary of the Greg Norman Company, it is markedly important to continue to evolve the brand, reach new audiences and expand our portfolio, and ABG is undoubtedly the right partner to help us on that journey."