AUTHOR JACK CARLSON LAUNCHES ÜBER-PREPPY ROWING BLAZERS COLLECTION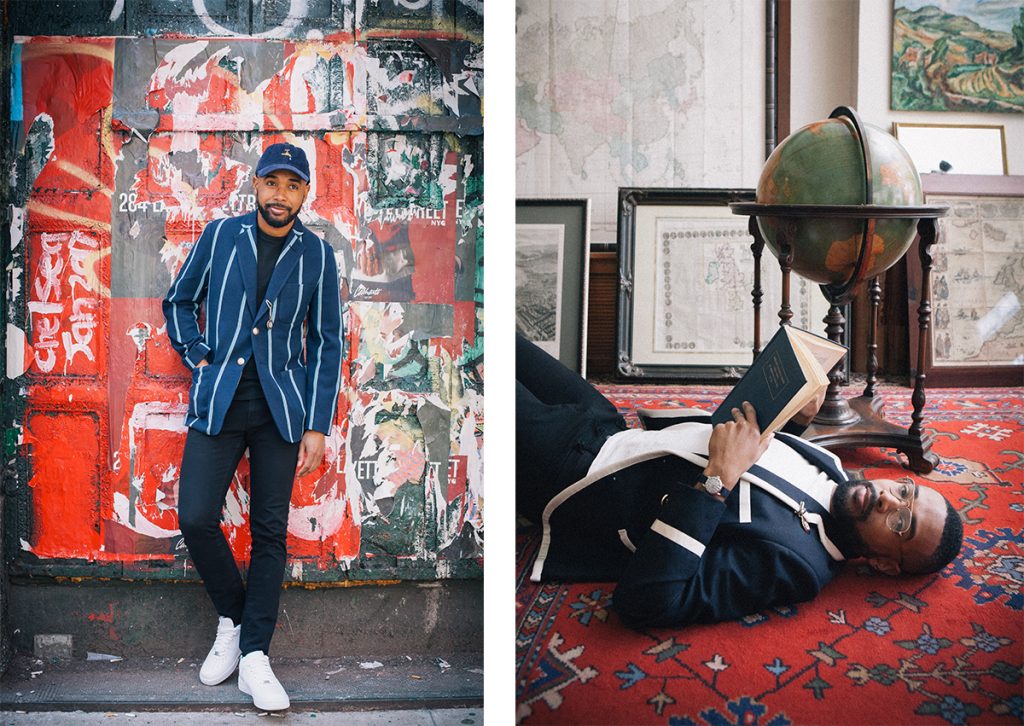 Archaeologist, rower, and author Jack Carlson has launched his new menswear collection, called Rowing Blazers. Inspired by his 2014 book of the same title, the collection builds off of the traditions, myths and rituals of the preppy culture that surrounds the sport of rowing.
The entirely made-in-New York collection is anchored by a selection of blazers with a three-roll-two silhouette, three patch pockets, removable cloisonné buttonhole fob and vintage lapel pin. The buttonhole badge is made in England by the artisans who create the Henley Royal Regatta badges. Styles include a navy wool flannel blazer — with or without white trim, black-on-black, burgundy with burgundy trim, navy stripes, bright croquet stripes and other variations of the jackets in the heavy flannel, lighter-weight wool or cotton jersey. Latin proverbs are embroidered under the lapels – a cryptic reference to a tradition at Dutch rowing clubs to hand stitch one's initials under the label of one's blazer.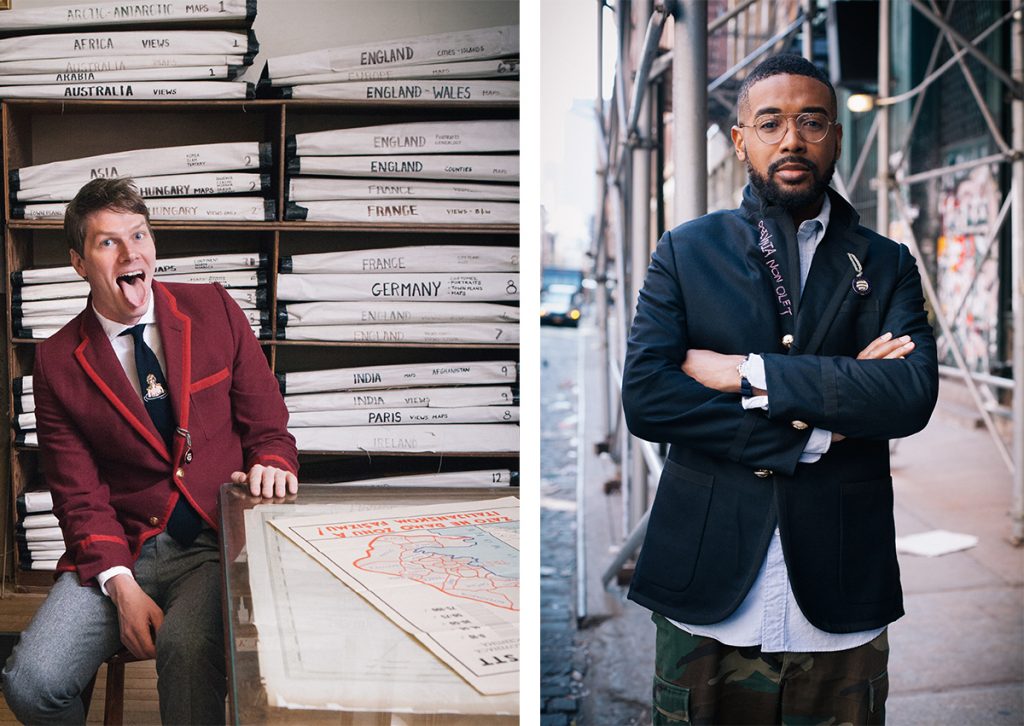 The shirts are handmade from Japanese cotton oxford cloth and are hand-distressed. Included with every shirt is a sandpaper card for further distressing and a quote from Edward Said about his Princeton classmates purposefully beating up their new shirts in hopes that it "might get them into a better club."
The neckwear is inspired by the clippings of club ties covering the walls and ceilings at the Bear Inn in Oxford, the city's oldest pub, established in the 13th century. Patterns include a dripping faucet, a siren from classical mythology, palm trees, and biker wings, all of which have a story.
"Menswear is supposed to be meaningful — every detail considered, nothing random," said Carlson. "That's how I have approached this collection: meaningful, thoughtful, irreverent, and cryptic."
The brand's blazers retail from $550 to $1095; shirts are $175; and ties are $148. The full collection is now available at rowingblazers.com.