BALENCIAGA UNVEILS NEW BRAND LOGO
French fashion house Balenciaga — currently helmed by creative director Demna Gvasalia — has unveiled a new logo. While the brand has kept the two-tone design, it has now departed from its classic black and white color scheme. The new logo features the brand name in a bold black font set against an all-grey background.
"Conceived in-house, the development process was inspired by the clarity of public transportation signage. The result is a visually shortened logo which gives a simple, bold stamp to the timeless deluxe Balenciaga signature," the brand said in a statement.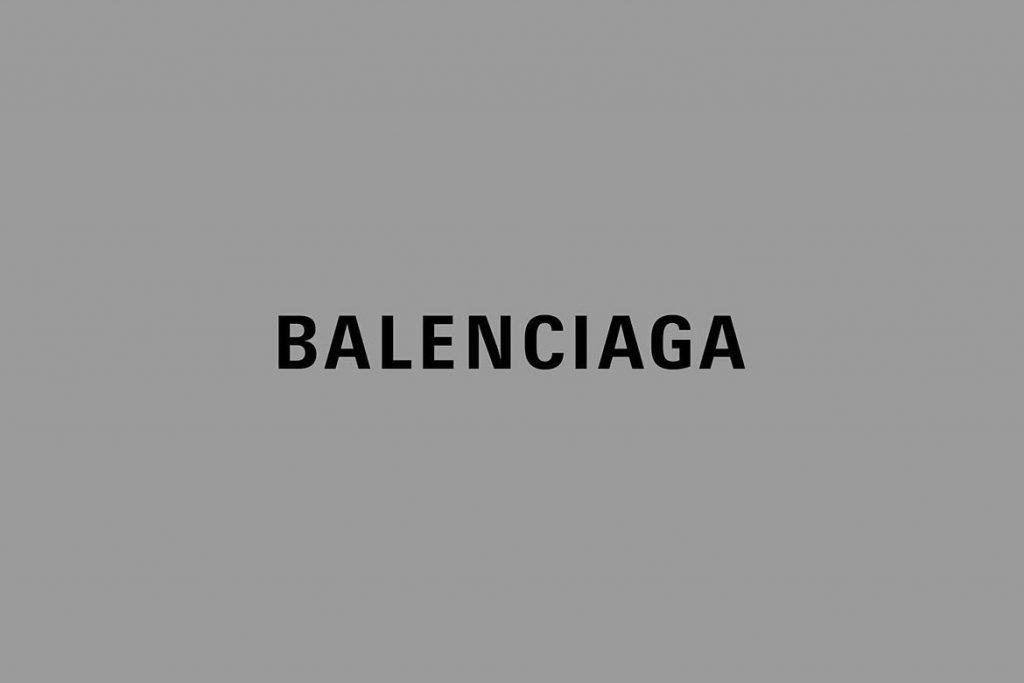 While, the new logo is nothing revolutionary, it aligns with Gvasalia's history of playing with logos in his own Vetements line, where he produced famous takes on the DHL and Champion logos. His love of logos hasn't stopped there – his fall/winter 2017 collection for Balenciaga used Bernie Sanders' campaign posters as inspiration for scarves, logo tees and sweatshirts.
The new logotype will be introduced at the women's spring ready-to-wear show, scheduled to take place on Sunday, October 1 in Paris.