BARNEYS TEAMS UP WITH L.A. ARTISTS THE HAAS BROTHERS FOR HOLIDAY WINDOWS, MERCH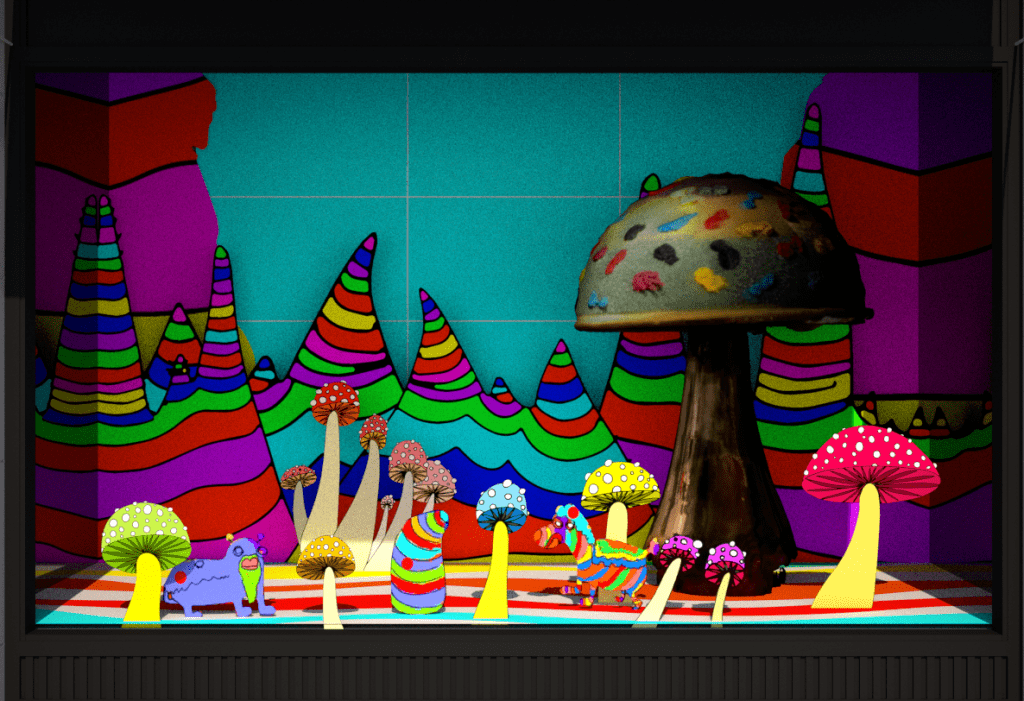 On Thursday, November 16, Barneys New York, will debut this year's holiday windows and exclusive merchandise, dubbed "Haas for the Holidays".
The campaign and windows are in collaboration with LA artists Simon and Nikolai Haas of The Haas Brothers and celebrate an uplifting message of diversity and inclusion. Haas for the Holidays includes Barneys New York's famed window displays, interactive in-store experiences, and 40+ pieces of limited edition exclusive merchandise. It's a witty and fun concept – and is nothing like traditional holiday windows.
Infusing the artists' signature playful creativity, Barneys' Madison Avenue window displays will convey a positive message through Haas for the Holidays' interpretation of the Earth through the ages, with animations and characters coexisting through eras from the beginning of the earth to the distant future.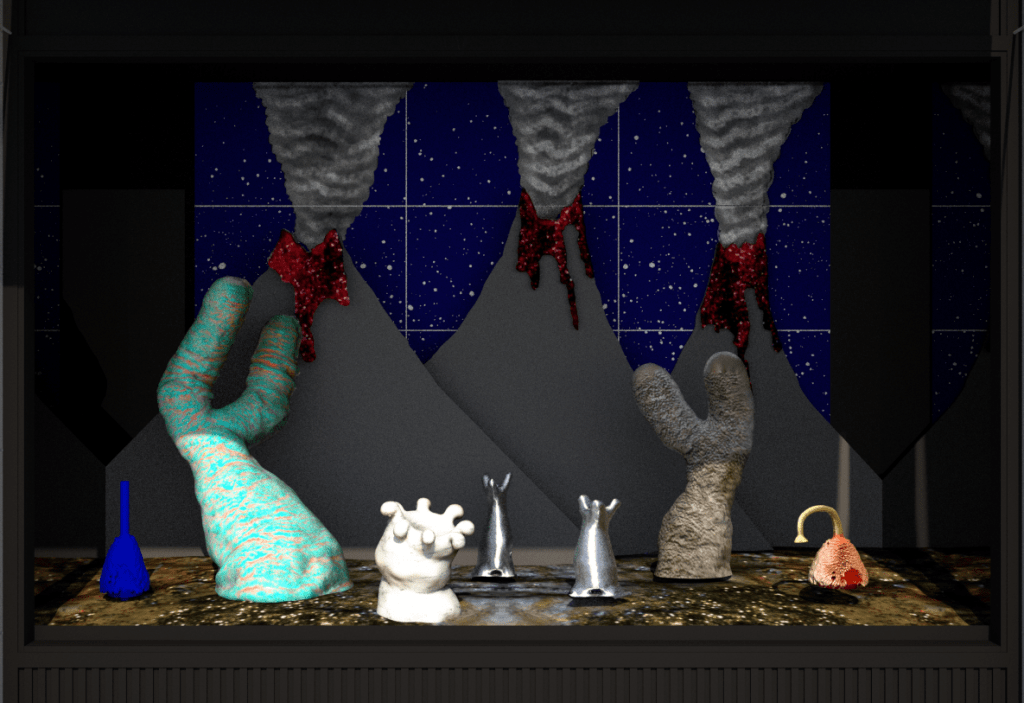 The windows illustrate four phases from left to right: Primordial, Utopia, Millennium, and Mushroom Singularity. Each features Haas characters like Rainbow Baggins the rainbow zebra (representing LGBTQ inclusivity), Rhinona Wyder the rhino, and more. The aesthetic is very colorful and psychedelic, with lots of glitter.
And for the first time, Barneys New York will extend its holiday collaboration nationally with varying window displays, and individual immersive in-store experiences at all locations nationwide based on #HaasRules, positive and inspirational sentiments that are part of a social giving campaign. For example, in the Madison Avenue flagship, each floor will feature environments like the fourth floor's "Boulder and Wiser" colorful rock garden lounge for customers to interact with, with a selfie system to take photos in the space. The Downtown store will take on the "Snake Love, Not War" theme, featuring jungle themes and a snake graphic wrapping around the iconic spiral staircase.
Furthermore, the limited edition Haas Brothers XO Barneys New York merchandise incorporates duo's aesthetic and wit into more than 40 products across home, men's, women's, kids, and food items. Available exclusively in Barneys New York stores and Barneys.com, products include everything from Elder Statesmen cashmere T-shirts to skateboard decks and scented candles.