Belk's Balanced Sportswear Team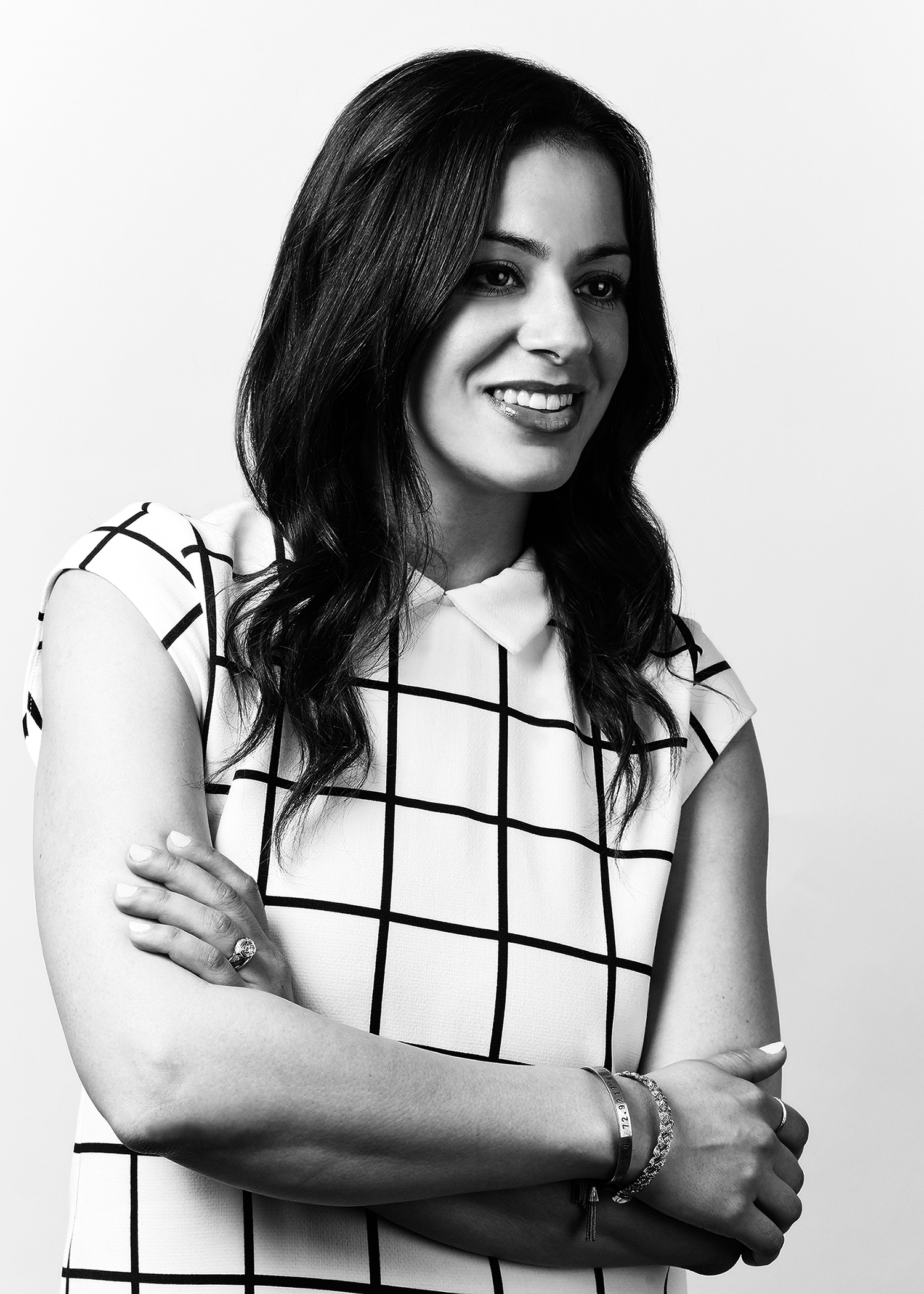 Ying & Yang: Together, David Mihalko and Richard Davis lead Belk's sportswear business, which is just over half of total men's.
David Mihalko, DMM of sportswear, and Richard Davis, VP of planning, met years ago as assistant buyers for Federated's Lazarus department store. The two are back together heading up Belk's men's sportswear department and leading their team with the belief that collaboration is key.
On the one to one buyer/planner relationship:
Mihalko: You need a strong team of people who can regionalize and assort orders, and buy appropriately for our stores. The teamwork and collaboration have helped in transitioning from buyers with a single planner to buyers and planners working together.
Davis: We're in sync with our suppliers and vendors' sales and planning teams. We also collaborate with our private brands and their design teams, as well as on the store level by educating [associates and managers] on our strategic initiatives and getting their feedback.
On Belk's sportswear customer:
Mihalko: Our target customer has been the traditional gentleman: classic, refined, appreciates brands, he knows the product that he likes to wear, and he does it all with a Southern sensibility.
On that Southern sensibility:
Mihalko: It's about lightweight fabrics, being polished…if you think about the Southern woman, she's demure and she's married to that gentleman. Color plays a key role in his wardrobe. He dresses for success in business and enjoys his leisure time. We have more golf courses per capita in the Southeast, we have a year-round golf business with a strong stable of five to six important brands. If he's not on the golf course, he may be out fishing, on the water, on the trails, on a bike, running—because 10 months out of the year you can do those activities here; it's an important part of his lifestyle.
On their classification vs. collection strategy:
Davis: Collection is the biggest piece, but our collections are really built around key items. For example, when you walk into the Chaps area, even though it's all pulled together as one brand and meant to convey a lifestyle, you still have your key classifications. We think of [collections] in key parts and which of those will drive return business.
Mihalko: For example, Saddlebred is an opening price classification private brand, so I'll manage classification tops, whether it's knits or sweaters, but it's purposefully set up as a moderate collection. Izod and Chaps are really made up of key items in the way we present them and put looks together. So I'll still have a key item short and a key item woven, but will present them together within the brand.
On retail competition:
Mihalko: We're always concerned with points of distribution, but the way our competition sells, presents and markets it is different than how we do it. We're selling the lifestyle, the outfit…we're telling the customer you need this top with this bottom and this completer jacket and that's how he'll purchase it.
On the key to profitability:
Davis: It isn't always built around the price of something. A lot has to do with where you put product to get a better sell-through on initial pricing. For example, focusing on the mix of doors, brands and understanding the promotional calendar and how it impacts that. So we're going to raise AUR by being in-stock at the right time and having the right sizes.
On what's hot:
Mihalko: Performance is an underlying trend touching everything we're doing to the point where Polo Ralph Lauren will have a synthetic blend product for spring. For them to acknowledge the shift from cotton to a synthetic blend tells you that trend movement has significantly occurred. Another trend is color and texture (marled yarns, heathers, space-dyes). We're making what he has in his closet obsolete by putting twists on the new product. Completer pieces are becoming important, whether it's a great sportswear blazer or a lightweight jacket. The lines are blurring between sportswear and tailored because sportswear companies are getting in on the action and offering blazers, etc., and that helps raise our AUR. Our woven business has been exceptionally strong—all types of plaids (exaggerated, white ground plaids) and that plays into the Southeast sensibility of preppy traditional. Chambray fabrics will be key for fall. Non-denim bottoms have been one of our key growth catalysts all of last year, now upwards of 20 percent of total bottoms business. The fit message is taking hold; my fastest growing pant is a slim-straight now. And the consumer is appreciating less fabric. It's not truly slim, it's just a cleaned up look.
On what's not working:
Mihalko: Fashion-color bottoms. Our customer bought gray, olive, khaki, some blues or Nantucket reds, but because he's wearing color on top, it became too much color. It didn't translate: if it could have sold anywhere in the country it would have been here.
On the outdoor business:
Mihalko: Columbia is a key pillar in that business. It's a heritage brand that's developed a strong Southern base with performance product. They've wiped cotton out of their line and have become more synthetic, a key aspect of the outdoor business. True activewear is another initiative for us in sportswear. We're already in this business with golf [and outdoor], but activewear is important in reaching this millennial customer. This guy grew up with brands like Under Armour and Nike—and it's not just the younger consumer—we're seeing the 35 to 55 year old guy wearing active on the weekends. Within a year-and-a-half, Under Armour will be in 300 stores.
On Polo Ralph Lauren:
Mihalko: Our pillar in traditional collections is Polo Ralph Lauren. Polo is more than a quarter of my sportswear business. We have it in 185 stores. We have flagship stores, mid-market stores and smaller stores, and one of our key growth initiatives has been to take better collections to smaller doors as a point of differentiation from our mass market competition. Polo is a great example of how we've layered on double-digit growth, not only through comp-store growth in brick and mortar, but in our Icon strategy.
Many of our competitors carry Polo, but we put a Southern twist on it. We'll collaborate with them on exclusive product that really personifies the "Southern gentleman" (i.e. his love for linen, color, great classic wovens and silk/cotton sweaters). Every year we'll come out with an exclusive group. Between the buyer and the planner we need to be very mindful of weights; heavyweight outerwear and knits that you might find in the Northern stores aren't going to work as well here.
On the Icon strategy:
Mihalko: It's basically taking the best of [the brand's] replenishment product and their key items, with a little fashion splashed in and putting it in a 400 sq. ft. footprint in some of our remote markets. The customer there appreciates the brand, but it may not have been accessible to them before. Some of our fastest growth has come from when we put that new brand into these markets. Sometime it will even graduate from Icon status to a full shop within a year.
On limited-distribution brands:
Mihalko: One of our opportunities is how to build out limited distribution brands like Tommy Bahama, Bonobos and Vineyard Vines. So if you walk into Dillard's in the mall you may see Polo but you won't see the other three brands. Tommy Bahama is in 50 locations and speaks to the resort lifestyle that is appropriate in the Southeast. That business was built around specialty stores and has translated very well into our department store sector. Vineyard Vines has been a great success story for us. McKay Belk established a key relationship with Vineyard Vines early on. Vineyard Vines speaks to our Southern, preppy consumer with year-round color; it's always seasonally appropriate and never too heavy weight. It appeals to a millennial consumer too.
On the millennial consumer:
Mihalko: The white space in sportswear continues to be building out millennial. We have a significant amount of great college campuses down here, and our stores are in their backyards. We have an immediate opportunity to attract that college consumer into our stores.
Young men's becomes the building block for contemporary. If he grows up with us, we'll have more success in that modern space. We're actively looking for additional young men's brands, but we haven't gone the route of surf or skate yet because those trends haven't translated for us. Today's millennial consumer is growing up where they're not necessarily as brand conscious. It's more about putting together a look. One of our key brands is our private label line Red Camel.
On contemporary business:
Mihalko: When Kathy Bufano joined the company, she pushed ready-to-wear in contemporary women's and had great success. So our female customers are moving in a more contemporary direction, but he's a little slower. We're building out contemporary in our Calvin Klein sportswear, and having success with premium and better denim. Our key anchors in true premium are Citizens of Humanity and 7 For All Mankind. [The next tier is] Lucky and Calvin Klein. We're launching niche brands like 3rd & Army, Silver Jeans and Big Star at our new Dallas Galleria store, and we're always looking for new brands.
Davis: Even within the traditional space, we're moving toward a more contemporary fit. David and his team have done a really good job of working with some of our traditional suppliers to bring them into the forefront on fit. Our traditional space has evolved.
On challenges in contemporary:
Mihalko: Convincing the contemporary market to include color in their collections is one of our biggest challenges. There are a lot of neutral colors in contemporary collections, and that's why it hasn't necessarily been a success. We've been able to infuse it in Calvin Klein sportswear. They've developed a Southern mindset and color has been a key attribute for that. When we launched Made Cam Newton sportswear, color rose to the top.
On testing new brands:
Davis: We try to test new and emerging brands through our flagship strategy. From a planning standpoint, we will always find the open to buy and space to test so we don't become stale. One of the things I like is for the merchants to overrun the planning organization with ideas and opportunities. That's been my motto because we're here to quantify their ideas.