BEN SHERMAN TO RETURN TO NEW YORK WITH FALL POP-UP STORE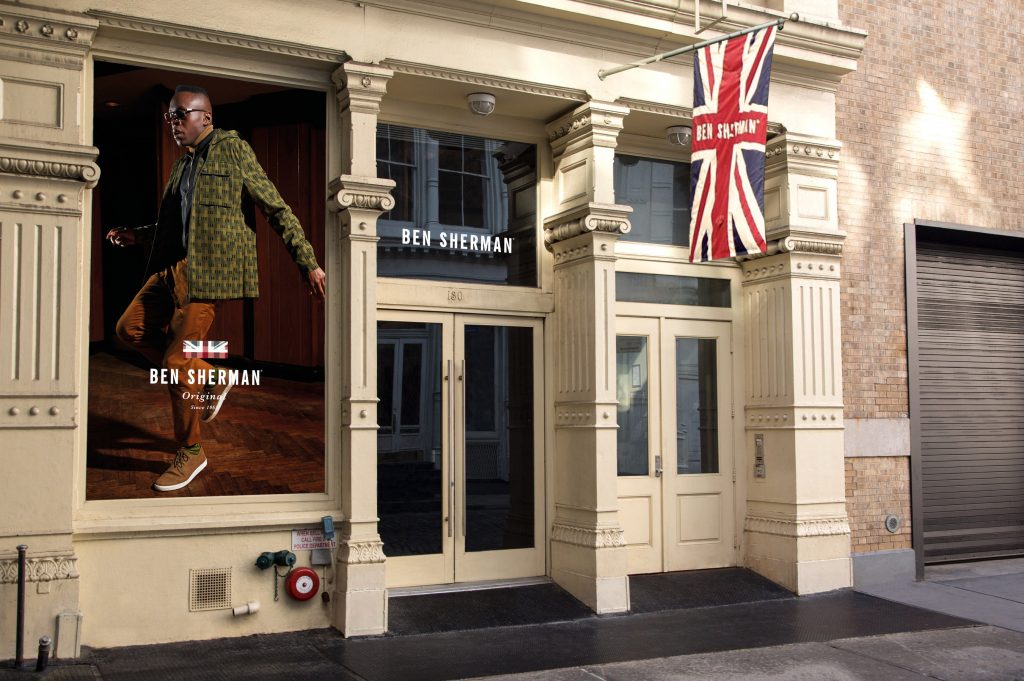 Iconic British heritage brand Ben Sherman, the iconic British heritage brand is returning to the New York City retail scene with a new concept store in time for the fall/holiday shopping season.
The SoHo pop-up location at 130 Greene Street will be open from September 1, 2018 through the holidays and will carry the entire Ben Sherman collection – from ready-to-wear to accessories, footwear and jewelry as well as special limited-edition pieces. The 2,000 square-foot location will include a stage for live in-store performances.
Ben Sherman shot to fame in the 1960's after creating the perfect button-down shirt – cherished by almost every style movement of the last five decades – the brand is still loved and worn today by style aficionados of every generation. The button-down shirt, in many ways, is how the Ben Sherman brand became a household name and it is synonymous with the brand's identity to this day. In honor of the iconic shirts, the store will offer a full-service shirt bar with hundreds of styles and colors to choose from.
In addition to the shirt bar and Ben Sherman x House of Holland collection, the store will offer monthly programing and activations ranging from a speaker series, influencer dinners and concerts to engage shoppers and create an interactive retail experience.
Most recently, the brand teamed up with celebrated British fashion designer Henry Holland, on a collection of unisex styles that received rave reviews during London Men's Fashion Week. Select pieces from the collaboration will be available in the U.S. with the NY concept store being the only location to stock the entire Ben Sherman x House of Holland capsule.
"After strong growth in other markets, we're now ready to begin rebuilding the U.S. retail presence," said Michael DeVirgilio, president of Ben Sherman's parent company Marquee Brands. "Our customer remains loyal and has been very vocal in demanding that we bring back U.S. retail locations, we took the time to do our due diligence and decided to move forward with a unique non-traditional, long-term concept store approach, re-imagining the retail experience with an eye toward keeping it fresh and interesting by changing locations, redesigning the layout, playing with the look and feel from season to season. Each new concept store will have its own unique point of difference. The customers have spoken and we're listening."