BERGDORF GOODMAN UNVEILS ITS HOLIDAY WINDOWS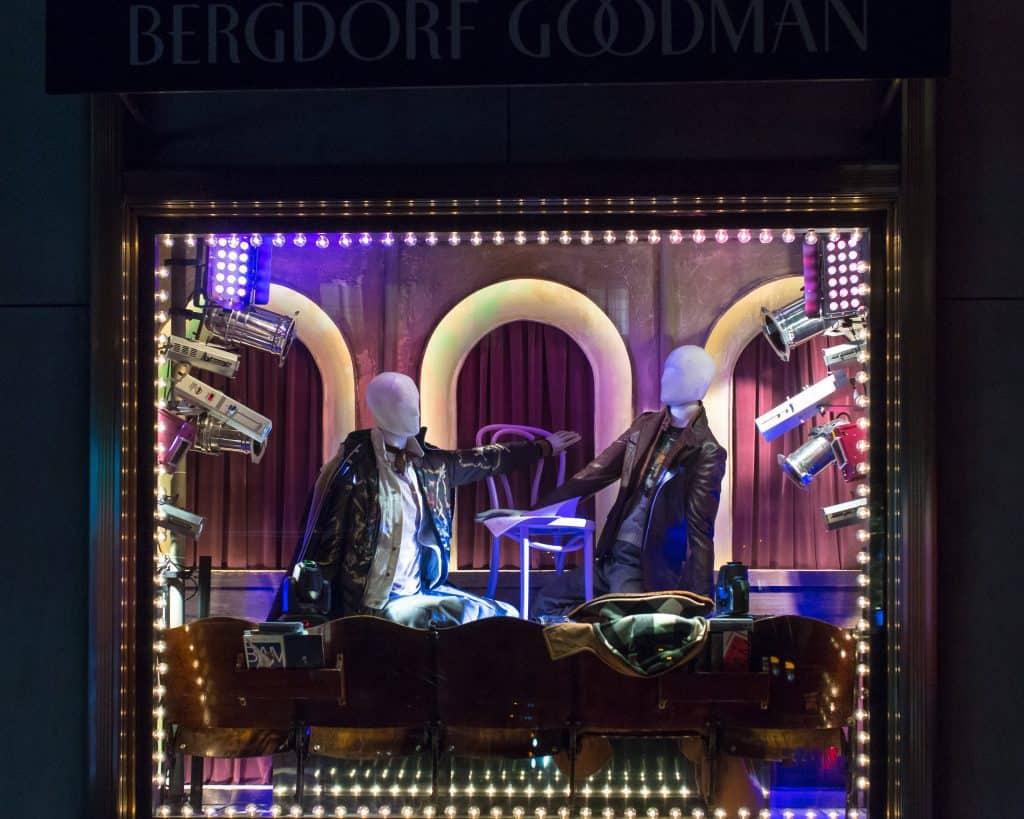 Legendary New York City department store Bergdorf Goodman unveiled its holiday windows last night, Tuesday, November 14.
Bergdorf Goodman's holiday windows are a love letter to seven of New York City's cultural institutions: American Museum of Natural History, Brooklyn Academy of Music (BAM), Museum of the Moving Image, The New York Botanical Garden, New York Philharmonic, New-York Historical Society and UrbanGlass. Entitled "To New York With Love," the presentation continues the tradition of fantastical storytelling by capturing the city's appreciation for the visual arts, history, music, and film.
David Hoey, senior director of visual presentation, enchants visitors this season with a multilayered experience to bring each institution to life. Ten months in production, Hoey and his team of artists and artisans have orchestrated a wondrous spectacle that features a range of media, such as paper-mâché, neon, video, resin casting, and the fiber arts.

"While exploring this theme, we knew the windows had to be dynamic and multilayered to evoke the excitement of New York today, while simultaneously celebrating the city's past," said Hoey. "Our institutional partners provided an array of subject matter to inspire us, so we crafted a completely different type of window for each organization. And since we love putting on a show, we have made the windows kaleidoscopic and entertaining."
In addition to the spectacular windows, the holiday partnership between Bergdorf Goodman and these institutions has yielded one-of-a-kind cultural experiences and exclusive gifts (fashion houses and designers such as Loro Piana, Adam Lippes, Kith, Lorraine Schwartz, and David Webb have created pieces that will be available for purchase in-store and on BG.com), providing customers with the opportunity to give back in a unique way. A percentage of the retail price from each product purchased will be donated to the corresponding institution, while each institution will receive 100 percent of the proceeds from each experience purchased—through Sunday, December 24.
To read more about the men's windows, check out our recent interview with Bergdorf's visual director of the men's store Shane Ruth where he discusses the design and what makes a great window.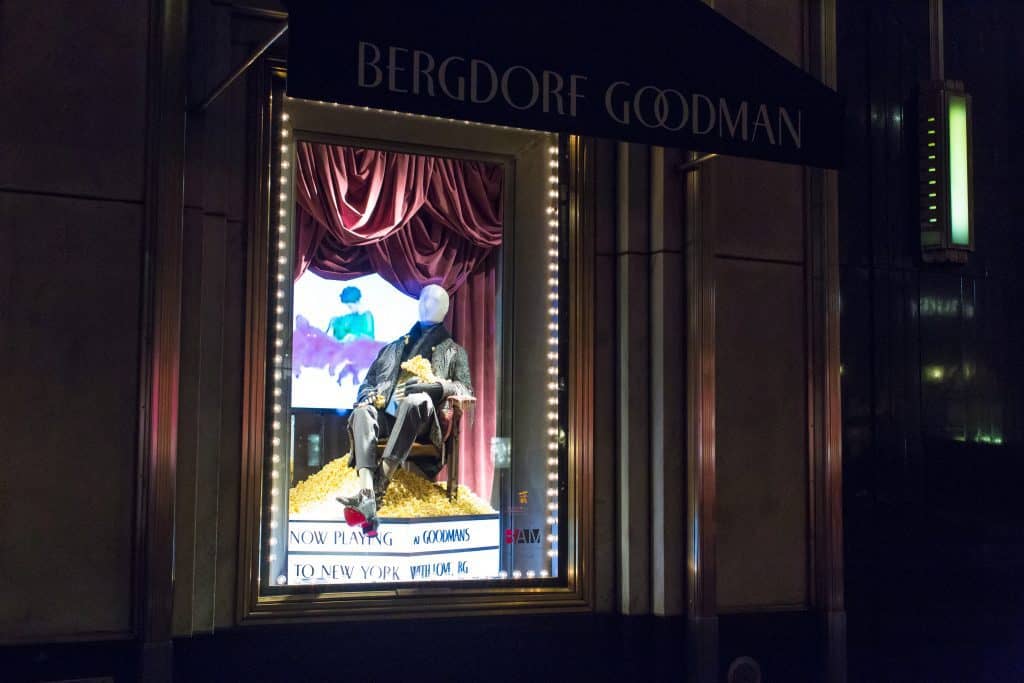 Photos by Tiffany Sage / BFA.com