BERGDORF GOODMAN'S MEN'S STORE VISUAL DIRECTOR ON WHAT MAKES A GREAT HOLIDAY WINDOW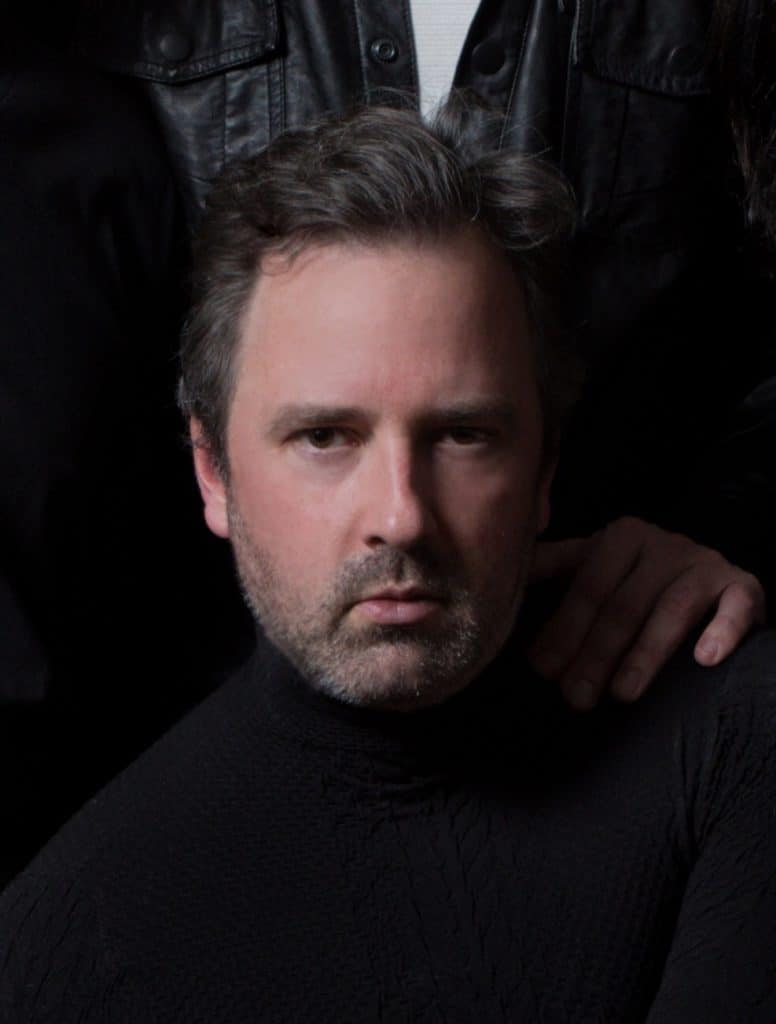 In retail, November typically means the beginning of the holiday shopping season. A crucial tool that has traditionally been used to lure gift givers into stores have been a glorious window display that conveys the fantasy of the season. And, if you've ever been to New York during the holidays, no store does fantasy and 'wow' better than Bergdorf Goodman.
So, on a sunny fall day, I went uptown to spend some time with Bergdorf's visual director of the men's store, Shane Ruth, inside a then under-construction store window on Fifth Avenue to discuss his upcoming holiday windows for the men's store and what makes a great window.
"The men's store and women's store have not traditionally mirrored each other," Ruth says. "Sometimes, we are on completely different wavelengths. But, this time both stores are working together on one concept for the holiday season."
This year, Bergdorf Goodman will be celebrating seven iconic New York cultural institutions including the American Museum of Natural History, BAM (Brooklyn Academy of Music), Museum of the Moving Image, The New York Botanical Garden, New York Philharmonic, New-York Historical Society and UrbanGlass. Each store window will offer a unique appreciation for the arts, history, music, film and cultural highlights of New York City by showcasing these acclaimed New York institutions.
The men's store has been tasked with honoring BAM throughout its four windows lining Fifth Avenue. Each one will highlight an art form that BAM is known for: music, theatre, dance, and cinema. "I really took those four practices and broke them down to something visual," Ruth explains. It's hard to nail down where each idea comes from, but it happened over a period of weeks. I went to go visit BAM and was almost immediately inspired by the Harvey Theatre. It's a restored theatre that really informed the color and shapes in our windows. You will see elements of this theatre in all of the men's windows."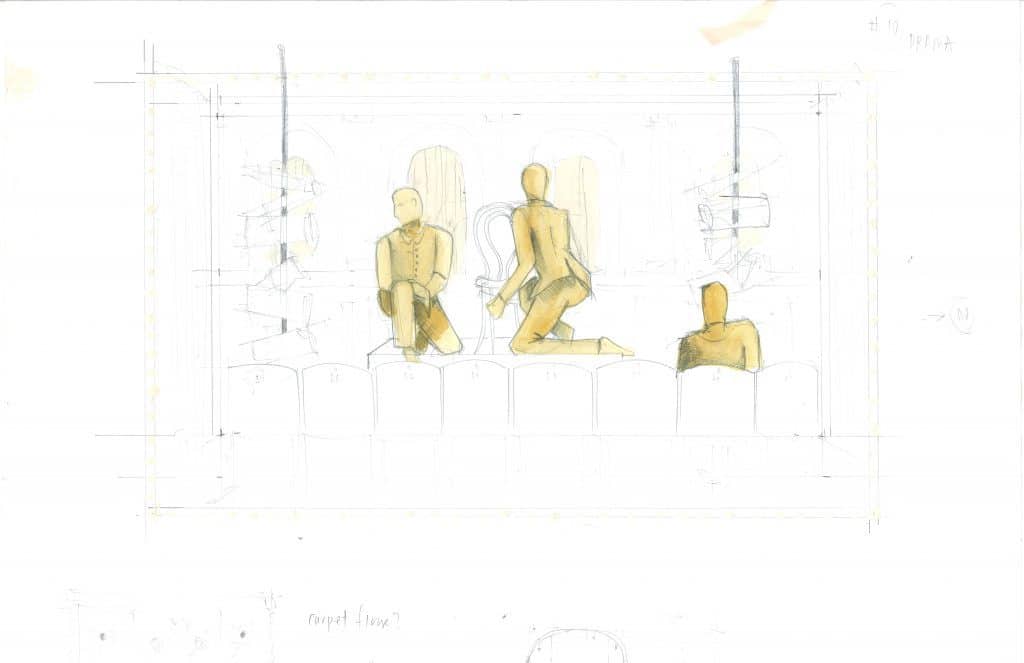 Asked how long a window concept takes to execute, Ruth explains that it can take almost a full year to plan it out and build. "We started to nail this particular holiday concept down in late April, early May. That's when the sketches started to come in and I felt confident about the concept. But, it's never that easy. I always find myself intensely working on the details, making sure I don't forget anything. But, there is so much satisfaction for me in seeing the windows come to fruition."
Ruth started his career at Bergdorf Goodman in 1994 and has remained at the retailer for 23 years. He's spent time working with the legendary David Hoey, who stars in the 2013 documentary Scatter My Ashes at Bergdorf's, at the women's store where Ruth served as the production manager. And, for the past four years, he has since moved over to the men's store to his current role as visual director.
And, over those 23 years at the storied retailer, Ruth has emerged with a wealth of knowledge of what makes a great and successful window. "You've really got to attract the viewers' attention," explains Ruth. "I always say that there's a three-second rule. If you can get them to look at your window for three seconds, then you've done your job."
"I also think that there needs to be an element of surprise throughout the windows. Not like esoteric surprises, I mean you can think you are being really poetic and romantic in the window, but you've got to be more obvious in a way that's smart that people will understand but also appreciate. You also have to cater to all ages. I always like to do something small towards the front of the window that the kids can see. You have to think about the different eye levels in the window. I find that I'm always more drawn into windows that are composed in a clever and unexpected way."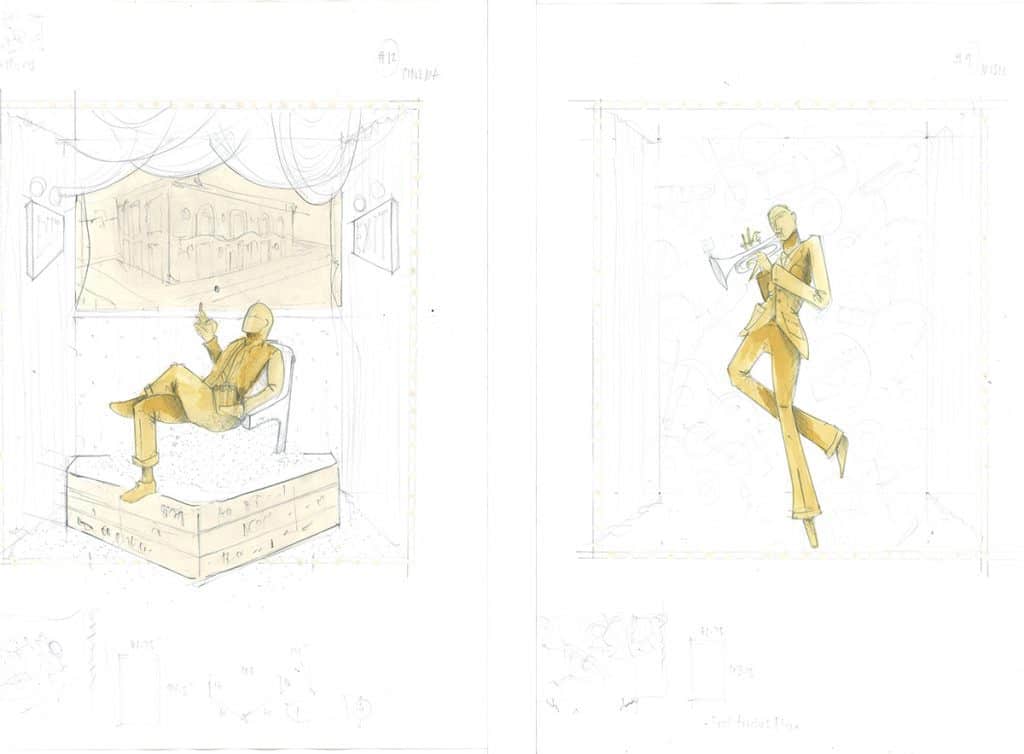 Asked if a window always has to tie into what is going on inside the store, Ruth maintained that there can be elements that connect the two, but that the store windows should serve a purpose other than promoting what's inside. "Windows are a space that you can do creative things in that you could never do in a store full of people and merchandise. The windows are their own little worlds. They are a space for fantasy and dreaming, so you can get away with more in a window than you can in the store."
What we do here at Bergdorf's is investing in making things our own. It's that mix of handmade props and luxury merchandise that is really special to what Bergdorf's does. What we do doesn't feel commercial or machine-made, it feels authentic, and that authentic voice is crucial to what makes Bergdorf Goodman so special.
Check back next week for the unveiling of the men's store's holiday windows when the retailer raises the curtain on the season on Tuesday, November 14.