BERLUTI LOOKS TO "INTROSPECTIVE LUXURY" FOR FALL COLLECTION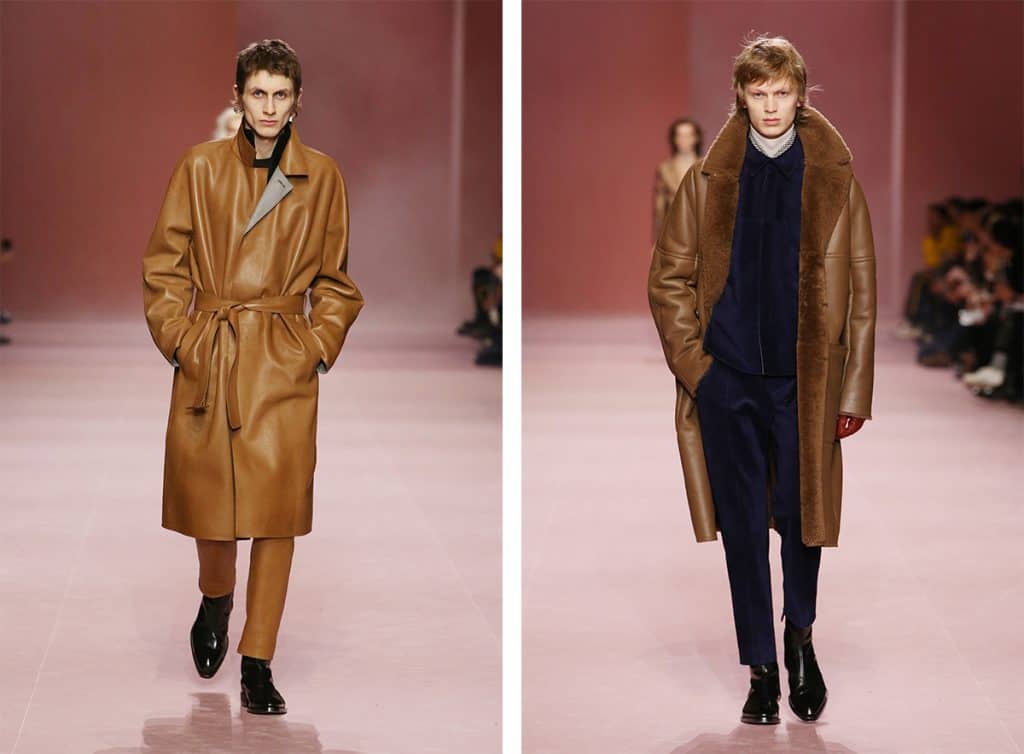 "In a world that is louder than ever, I like the idea of a quiet man. Serene, cool, collected, yet standing on his own two feet". Creative director Haider Ackermann's inspiration for Berluti's fall/winter 2018 collection is a reflection of the way ease, personality and self-assurance are revealed through the purest, most pared-down clothes.
A new kind of introspective luxury shines through a collection rich in hidden details and artisanal know-how. Pureness finds its ultimate expression in seamless outerwear inspired by Berluti's emblematic Alessandro shoe. Nylon jackets are handcrafted from a single piece of fabric, and even natural leather coats become invisible at the seams, creating a sleek look.
Flashes of color and detail appear in the linings, an unexpected wink to eccentricity: a leather trench coat is lined in grey cashmere, while an understated reversible black cashmere coat reveals ivory silk pinstripes on the inside. Japanese brushed cashmere creates unusually soft sweaters, and hand-cut velvet gives an artisanal touch to trousers and suits.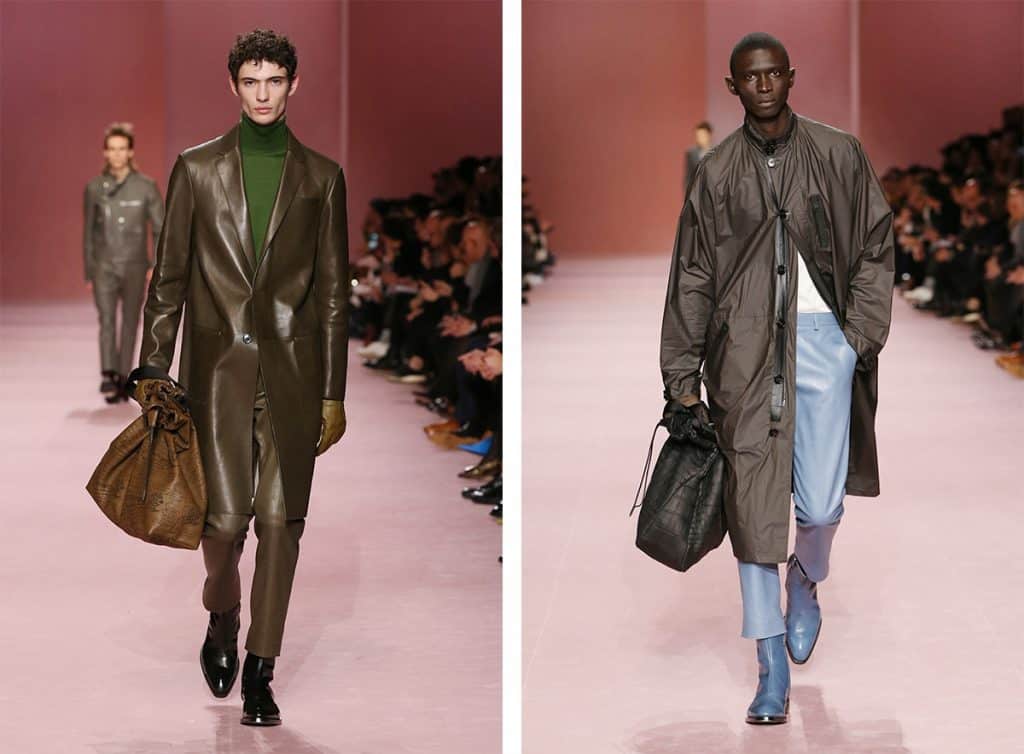 Tailoring becomes lighter than ever, foregoing shoulder pads for a relaxed fit. The silhouette is round at the shoulders and slender at the legs, with a color palette of white, camel and black featuring pops of olive, sky blue, orange and purple which, like the Berluti patina, reveal their energy progressively. "As time goes by, the wearer's personality becomes embedded in the clothes so that they become intimate and filled with emotion," said Ackermann.
Accessories include almost seamless weekender bags and backpacks, each assembled from two pieces of calf leather. An XL pouch can be worn as a clutch, nonchalantly over the shoulder, or inside a new pocketed tote bag for a versatile look. Textures encompass matte and shiny, super soft leather and crocodile, to achieve different expressions of the same styles.
A new shoe, the Alessandro One Cut, is an entirely seamless exercise in boot-making know-how and brings an attitude to the season's silhouette with a slightly elevated heel. Ankle boots in Venezia leather and in crocodile are an evolution from last season's cowboy boots and feature a decorative seam that catches the eye.