BILLIONAIRE BOYS CLUB EU LAUNCHES EXCLUSIVE ALPHA INDUSTRIES NASA JACKET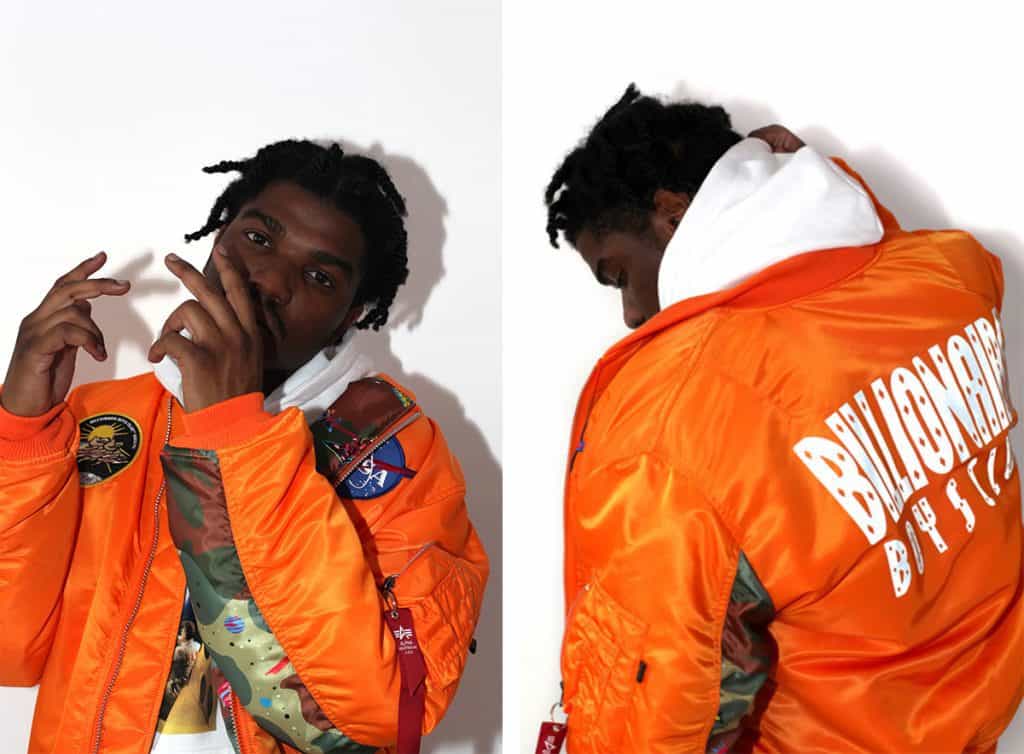 As part of the spring '18 offering, Billionaire Boys Club EU has reissued the classic NASA MA-1 flight jacket design in collaboration with Alpha Industries. The new jacket will be released exclusively at the Billionaire Boys Club Flagship in London.
The fully reversible oversized bomber, inspired by the flight jackets of the U.S Air Force, is realized in the classic BBC Space Camo print and Cyber Orange – a color originally used to signal rescue personnel in the event of a crash. Featuring NASA and Apollo 13 inspired BBC mission patches, the jacket ties into the spring collection motto 'Per Aspera As Astra (Latin for "Through Hardship to the Stars)'.
The campaign imagery for the collaboration features musician, Smino, highlighting key design features such as the signature 'remove before flight' flag, Ottoman knit cuffs and a left sleeve complete with a utility pocket and Space Camo panel insert. The jacket is made from 100% water repellent Flight Nylon and suitable in temperatures as low as -4 °C.
The new Billionaire Boys Club EU x Alpha Industries NASA MA-1 Jacket will retail for £350 and will also be available online at bbcicecream.eu.