BIRKENSTOCK SHOWS SPRING COLLECTION AT PARIS' FAMED TUILERIES GARDENS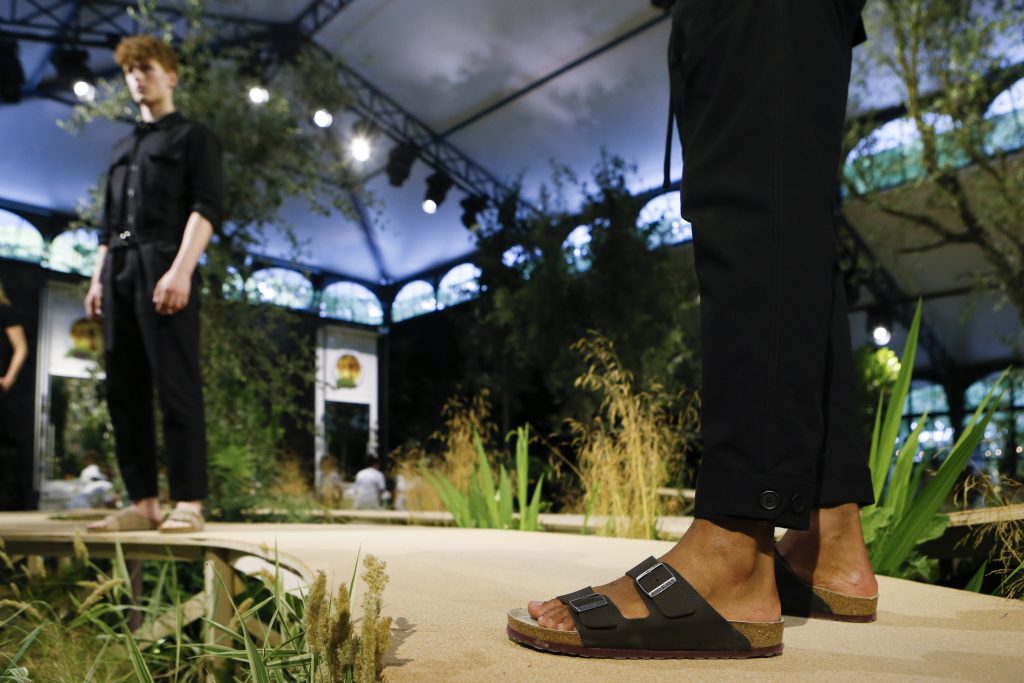 The German heritage brand Birkenstock hosted its first-ever event in Paris this weekend on June 24 in the Orangerie Ephémère, an ephemeral tent structure within the Tuileries Gardens. The spring/summer 2018 collection was shown on a wooden, meandering runway raised at varying levels over lush greenery, creating a verdant greenhouse atmosphere.
Blending a static presentation with dynamic elements, 40 male and female models wore spring/summer 2018 Birkenstock shoes, belts, socks, and bags, paired with looks that were tailor-made specially for this occasion, and styled by Mel Ottenberg.
Key design elements for spring/summer include the perforated leather footbed, rubberized leather, clip closures, subtle logo application, a super-grip sole, embellishments with all-over rivets, and the new metallics.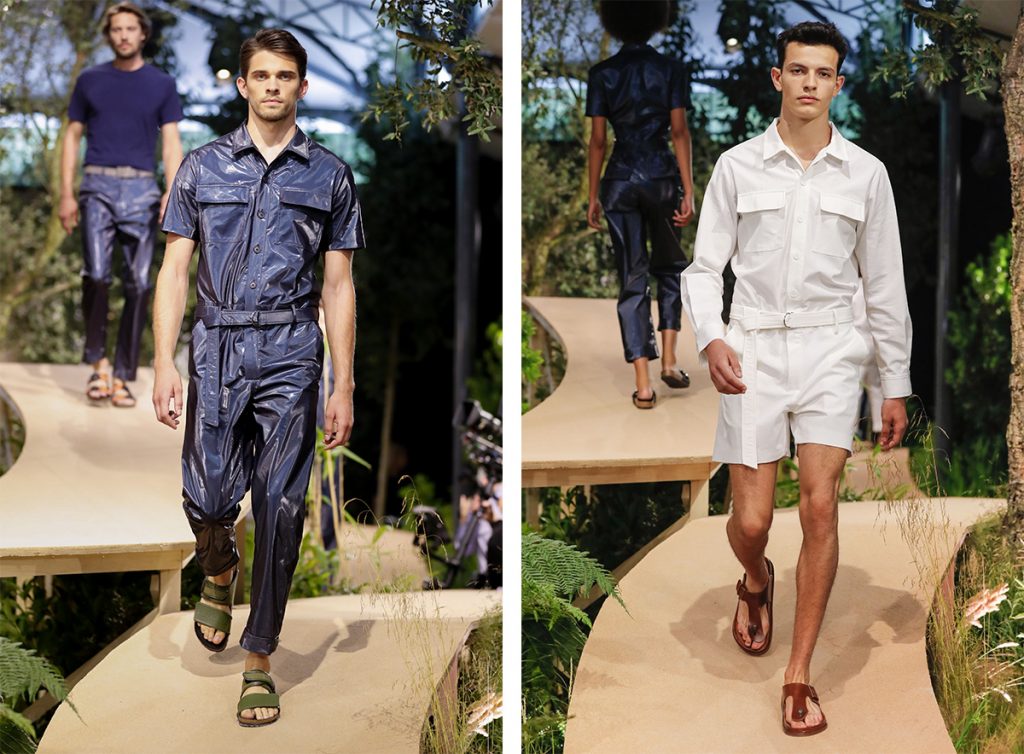 The collection presentation was followed by a late-night picnic and party. Guests spilled out from the tent into the Tuileries Garden to lounge on the newly introduced line of beds.
The presentation and party was attended by notable guests including Carine Roitfeld, Luke Leitch, Sophia Neophitou, Caroline Issa, Elisa Nalin, Sarah Andelman, Daniella Vitale and Birkenstock CEOs Oliver Reichert and Markus Bensberg.
Said Oliver Reichert, CEO of Birkenstock, "2017 is a confidently dynamic year for Birkenstock with product extensions such as Beds and Natural Care launching and with the expansion of our footwear range. We continue to focus on innovation while maintaining our core identity of well-being, design integrity and long-lasting quality."