BLACK LAPEL AIMS TO MAKE ORDERING A CUSTOM SUIT ONLINE PAINLESS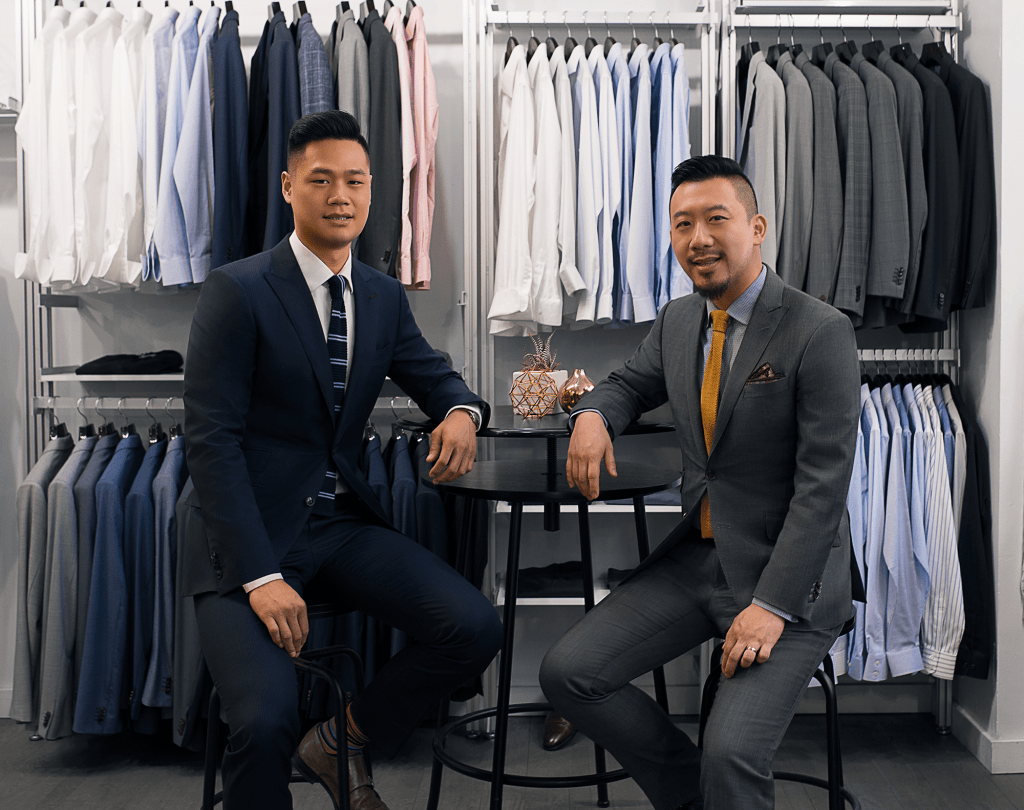 When Derek Tian and Warren Liao set out on a mission to launch an online custom suit shop in 2012, many close to them said the duo was exaggerating a problem, and that most men wouldn't shop for a made-to-measure suit outside the coddled confines of a tailor. Tian and Liao listened carefully to those people, and with less than $400,000 in seed money, respectfully disagreed.
Since then, they've spent the last six years growing Black Lapel, an online destination for custom suits, shirts, tuxedos, separates, and accessories on the way to grow again this year. Expect to find custom suits in the brand's "Standard" line, which feature a half canvas construction, to retail between $499 and $799, while its "Premium" line, which uses Italian fabrics and is full canvas, retails between $949 and up. Custom shirts retail between $99 and $169.
So how does it all works? "A first-time purchaser must submit measurements (there are instructional videos provided), then they are taken to the products where they can customize what they want," Tian told MR. "We have an algorithm to check measurements for accuracy which helps to prevent user errors. The orders are then made and are shipped to the client within three to four weeks. And, just in case the suit or shirt is not perfect, we offer $75 for any alterations that are needed, or if it's completely wrong we will make a new one."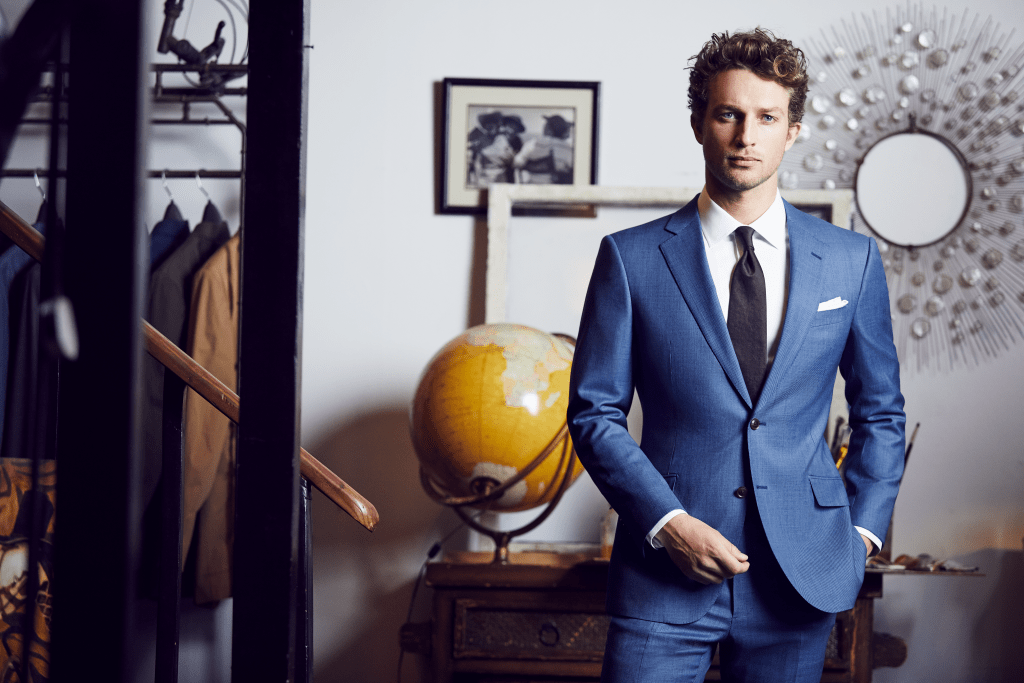 A good scheme on how to sell this difficult category online indeed, but, as one might guess, selling custom clothing online doesn't come without its fair share of growing pains. In a world where the majority of men don't even know their inseam measurement, its impressive that less than 10 percent of Black Lapel's custom web orders are returned.
Indeed, Black Lapel's online shop certainly holds the customer's hand through the entire fit and customization process. It's the biggest hurdle for the brand: getting their guys over that measurement hump. Boasting a customer retention rate of 70 percent, Black Lapel's personalized service, luxury-quality product and content platform seems to be resonating with consumers.
For right now, the company does not plan to open physical showrooms as some of its competitors have been doing over recent years. But, for those in New York City that are itching to experience Black Lapel in real life, Tian and Liao have opened up their studio in midtown Manhattan where consumers can make an appointment to walk through the process.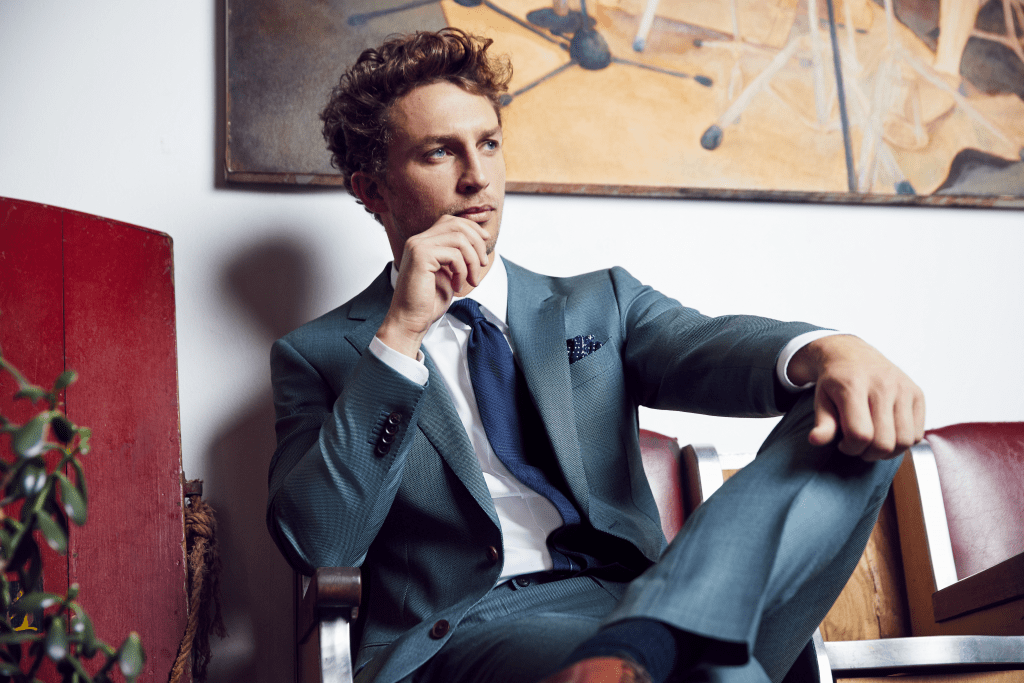 "By year two of being in business, we started testing the showroom concept here in New York," maintains Tian. "Now it's about 30 percent of our business. But we are focused on reaching a broader audience online through our digital e-commerce platform and our content offerings."
"The content is a big driver of traffic to the site," adds Tian. "The Style Journal that we publish has grown organically and refers a lot of people to the site. Once we hook them, our loyalty program encourages existing customers to share the word. But we are doing a small amount of advertising to test customer segmentation through social media on Facebook."
So, what's next for the brand? "We recently expanded our offerings to include custom outerwear," says Tian. "And, we will be launching our first cotton suit collection for the spring/summer months very soon."