BLOOMINGDALE'S AND BRAVADO TO PAIR ON "MUSIC IS UNIVERSAL" RETAIL EXPERIENCE
In celebration of the return of the Grammy Awards to New York City on January 28, Universal Music Group and its leading global merchandise and brand management company, Bravado, are partnering with Bloomingdale's to present "Music is Universal," a tour-inspired retail experience that will be unveiled on Wednesday, January 10th at Bloomingdale's 59th Street flagship, SoHo and Beverly Center stores as well as Bloomingdales.com. This campaign, which is in partnership with American Airlines, will include exclusive merchandise and artist collections, limited-edition collections and surprise events throughout the month of January.
Fans will also be able to purchase the collection in New York at a roaming tour bus that will hit select locations throughout the city; location and date announcements will be made through Bloomingdale's social media.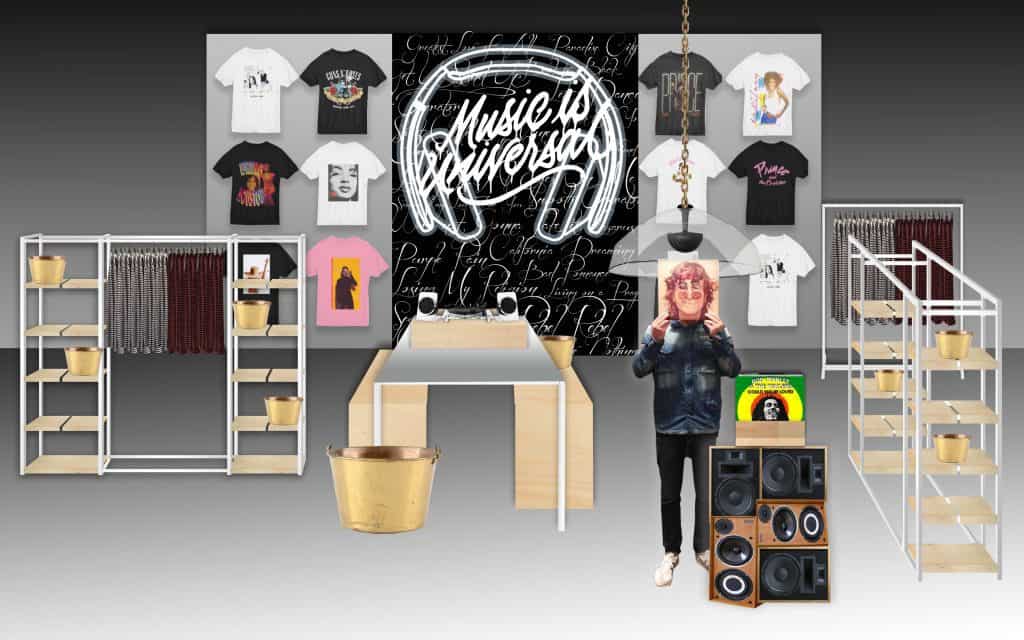 "Throughout popular culture, music has been a driving force – influencing fashion and art around the world. We're thrilled to be able to bring our artists to Bloomingdale's, an institution that houses some of the world's greatest fashion icons, to celebrate music and fashion during this special time of the year," said Mat Vlasic, CEO of Bravado.
"This partnership is especially exciting to me. Using a multi-faceted approach to exclusive product, in-store experiences and surprise activations along the way we've created a one of a kind campaign celebrating the universal appeal of music. Given all that is happening with the music industry in New York this month it's important to Bloomingdale's to be part of this cultural moment," added Kevin Harter, Bloomingdale's Group Vice President of Integrated Marketing.  "This campaign marks the first in a larger strategy our newly created Integrated Marketing team will focus on to drive store traffic and offer continual excitement through in-store activations and newness."