BLUJACKET HEAD DESIGNER SAL GIARDINA WINS AWARD, WILL BECOME A KNIGHT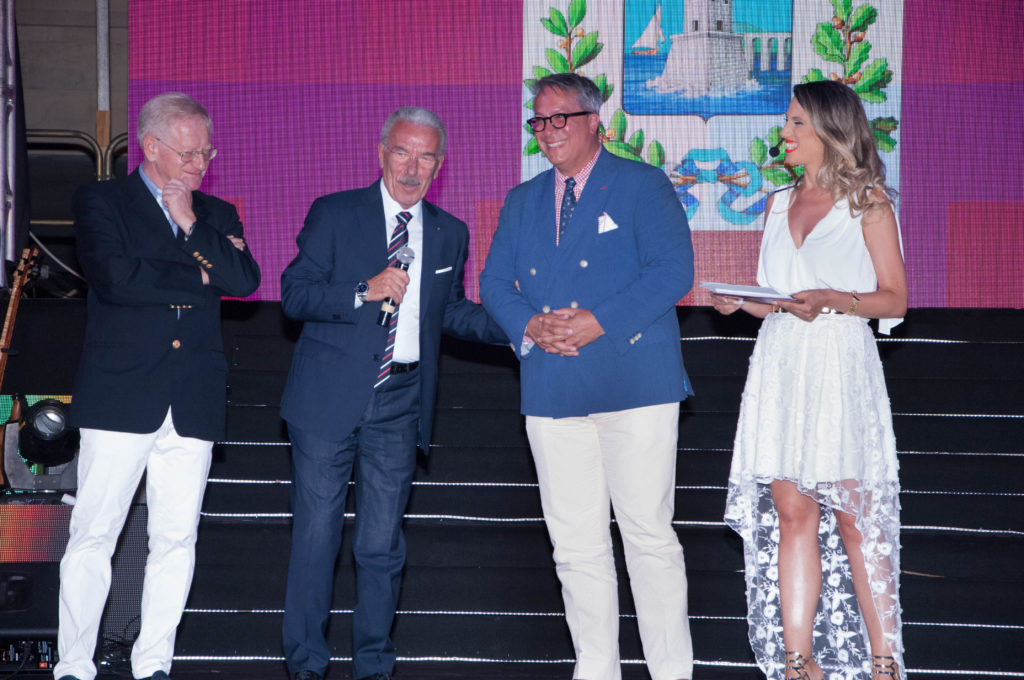 This past August, our industry's own Sal Giardina, head designer and COO of Dayang Alliance – blujacket, received the prestigious "Ragusani Nel Mondo" award, representing the USA in the field of fashion. Honorees with roots from the Ragusa province of Sicily are drawn from around the world. (In 2006, the actress Susan Sarandon represented the USA.) The award is based on achievement: Sal was recognized for his many accomplishments in men's fashion, and also for his 21 years as an adjunct professor at FIT, and his charitable works with Order of Malta.
Sal describes the ceremony, held in the main piazza in Ragusa. "It was such an honor being recognized by a foreign country, one of the highlights of my life. Before the honoree takes the stage, a video of the person's life is shown. The mayor of my parents' home town, Pozzallo, presented the award to me. It was wonderful meeting the other recipients in various fields and we quickly formed a bond. The Ragusa province of Sicily is the most active in commerce.  My parents immigrated from Pozzallo, Sicily…and I had traced my lineage to Modica, a nearby town famous for chocolate, back to 1582!"
As if this honor were not enough, Sal will be invested as a Knight of Malta this November. The Order of Malta dates back 900 years with a primary mission to help the sick and poor around the world.
Congratulations Sal—you are a true inspiration and you make us proud!