BONOBOS LOOKS TO PALM SPRINGS FOR SPRING 2017 COLLECTION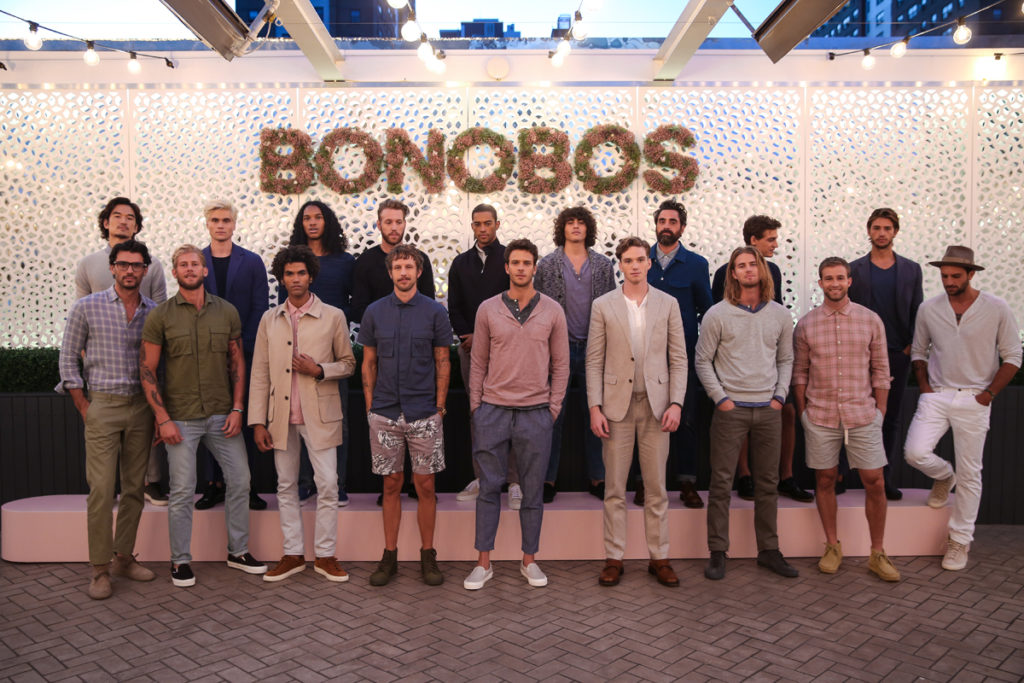 Men's lifestyle brand Bonobos launched its spring 2017 collection at Manhattan's La Sirena at the Maritime Hotel on Tuesday.
The spring 2017 collection is a salute to Palm Springs and is a continuation of the relaxed fit vibe in items like suiting, pants and knits.  The use of a masculine version of pink was evident in this collection, used in a way that is wearable and not too polarizing for guys.  Relaxed silhouettes and deconstruction are most notable in the henleys, blazers and suiting for spring '17.
Key looks include:  The Navy Linen Leisure Suit ($600) with a casual drawstring suit pant, Navy Safari Suit Jacket ($198), and the Linen Foundation Suit ($600) with houndstooth print on linen fabrication that makes for a nice iteration on the classic sartorial print.
"I took my first trip to Palm Springs this past winter and was sucked in the same way creatives have been for years," said Dwight Fenton, chief creative officer at Bonobos. "You can't help but be inspired by the desert, the colors, the style and the architecture.  I couldn't resist, I had to use it as the basis for our spring 2017 line."