BOOHOOMAN TEAMS UP WITH LGBT ACTIVIST PHILIP NORMAL ON PRIDE COLLECTION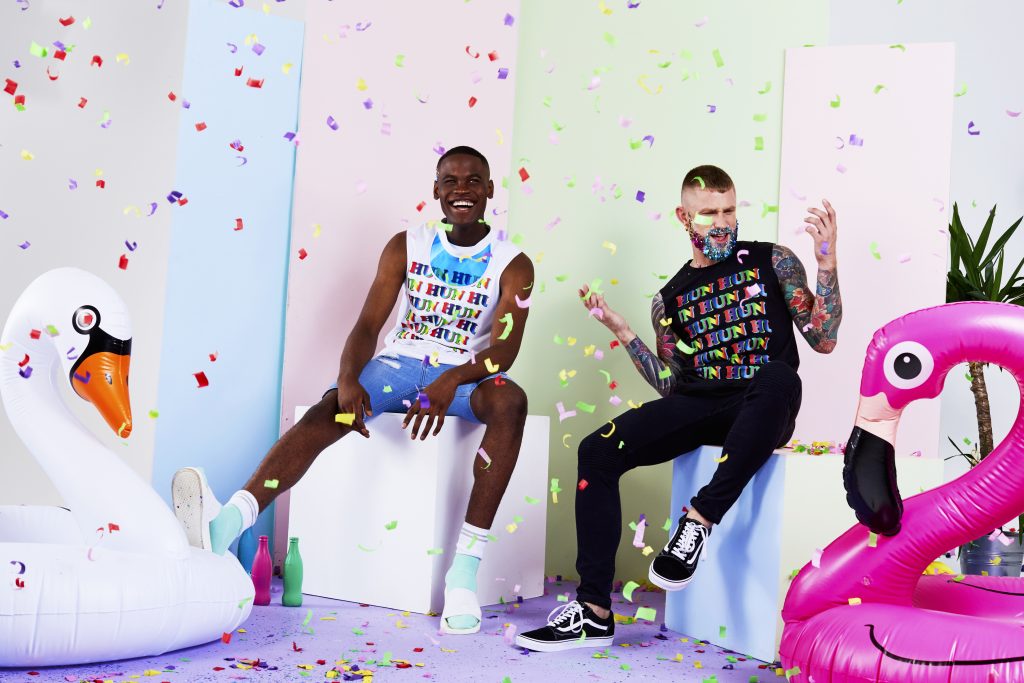 Starting today, British online retailer BoohooMAN has launched its first-ever Pride collection with the help of LGBT visionary and activist Philip Normal.
The 30-piece collection comes in vibrant colors, featuring fun, tongue-in-cheek slogans. Styles will retail from $5 to $80. Parts of the proceeds from the collection will go to GMFA (the gay men's health charity) and the Albert Kennedy Trust for homeless and estranged LGBT youth.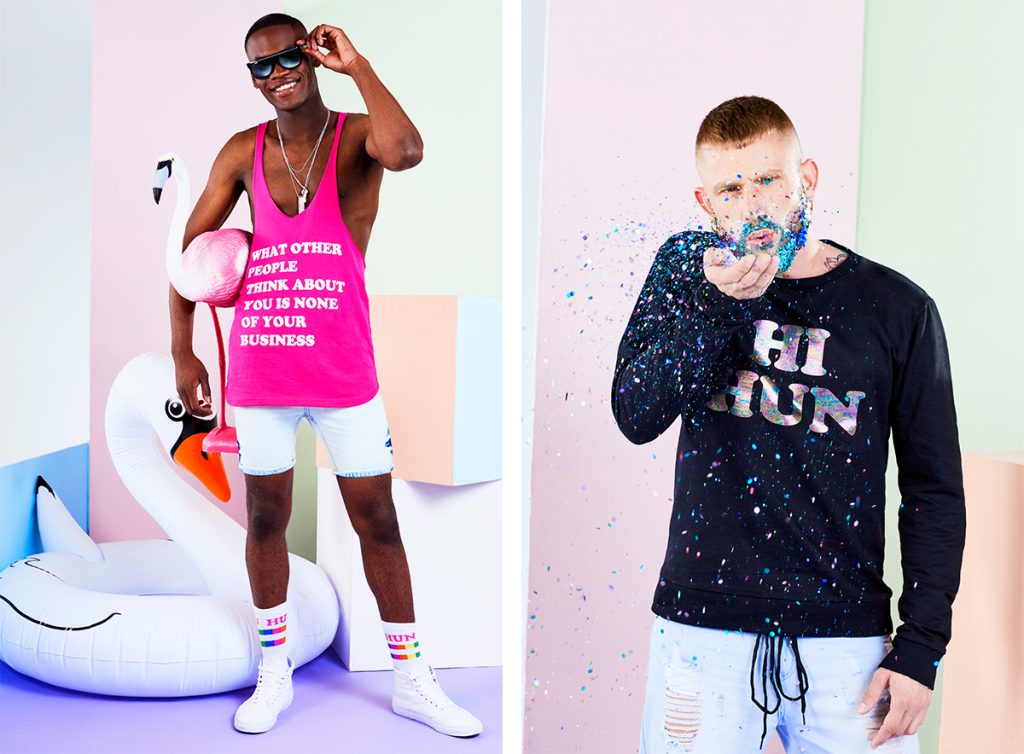 Normal started off his career as a designer in the late '90s before opening a store in Camden Market to begin his fashion career. Inspired by pop culture, vibrant style, and the gay rights movement, Philip's creations are very directional, appealing to his audience in a personable way.
Demonstrating that Pride isn't reserved for one month only, the collection is now live on boohooMAN.com/US.