Boss unveils black edition capsule collection, fragrance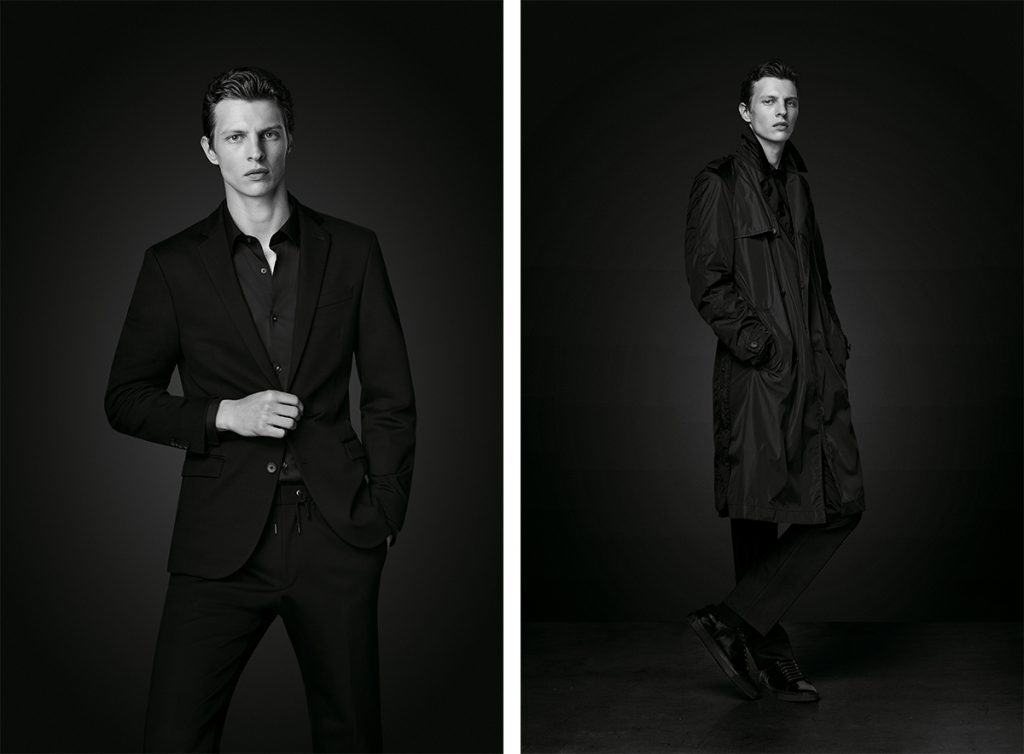 BOSS men's and womenswear have teamed up with BOSS Parfums to bring together fashion and fragrance in their first joint capsule collection.
Featuring ten essential garments for both men and women, the collection represents the foundation of a contemporary BOSS wardrobe, with each piece labeled from 01-10. Envisioned as the number 00, the invisible garment that initiates the ritual of dressing, BOSS THE SCENT Parfum Edition echoes the style cues of the capsule with a flacon in sleek black.
United by the all-black designs, this collection of ready-to-wear pieces and fragrance serves to make a cool and seamless statement when paired together. Featuring use of black fabrics, the limited-edition ready-to-wear collection showcases pared-back essential shapes. The styles are reworked with modern materials such as lightweight technical fabrics and supple leather and detailed with grosgrain ribbons.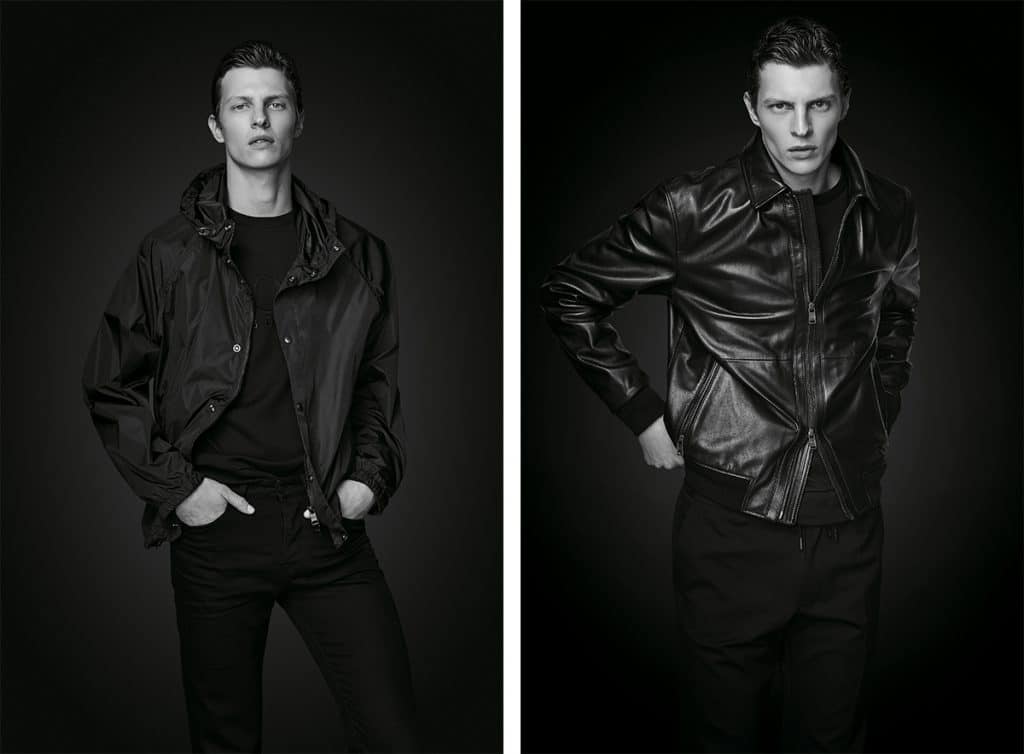 The pieces for men fuse sportswear with tailoring. Number 01 in the Black Edition capsule is the suit. The clean, black design is detailed with grosgrain taping and crafted from lightweight jersey. Adaptations to the cut, including a drawstring waist and deconstructed internal elements, lend a sportswear touch. The men's collection also features a range of menswear icons with an athleisure twist, including the trench coat in a new technical fabric and polished leather sneakers combining elements with of traditional dress shoes with a sneaker shape.
The women's collection follows these same codes. Number 01 is the tuxedo, a BOSS womenswear signature design, featuring a soft-cut silhouette and grosgrain details. Continuing the collection with a modern addition to the women's wardrobe, the bomber jacket brings a casual element, while high-heel sandals in leather and technical nylon add a feminine finish to the looks.
"We wanted to play with the idea of contemporary black-tie dressing mixed with a casual setting, and all of it would be closely connected to the fragrance," said Ingo Wilts, chief brand officer. This then becomes the essence of the modern wardrobe."