BRIONI OPENS LUXURIOUS MANHATTAN FLAGSHIP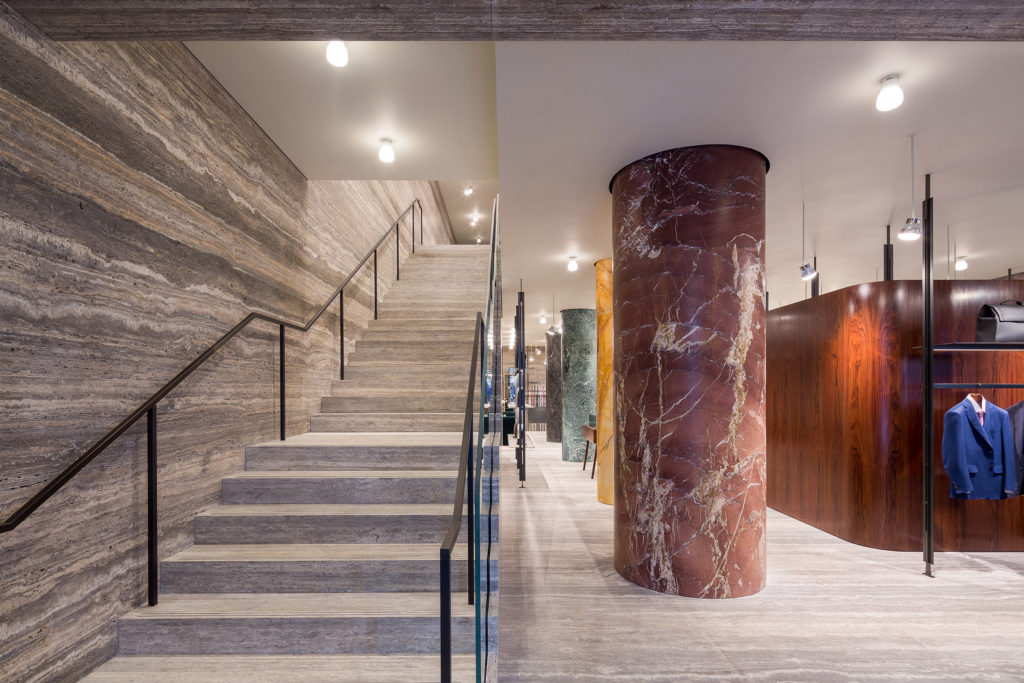 Italian luxury menswear brand Brioni has opened a new flagship store in New York City. Located at 688 Madison Avenue in Manhattan's Upper East Side, parallel to Fifth Avenue and with Central Park to the West, the flagship store is the second prototype store developed by David Chipperfield Architects of Milan, in collaboration with Brioni.
Located on two floors connected by an open grey travertine grand staircase and an elevator, the 5,974 square-foot store offers the brand's full-range of men's essentials throughout a luxurious interior space.
References to classical and modern architecture are evident in the Brioni store concept. Architectural solutions adopted by architects of the Modern movement, such as Mies Van der Rohe, as well as furnishing solutions adopted by Italian architects of the twentieth century, such as Albini, are inherent in both the details and the materials employed in the interior design.
The store concept, first applied in Paris and now in New York, is rooted in the idea that architectural elements should be stronger than furnishing elements. A set is created by a stage-like floor platform, made of grey travertine, on top of which sit colored marble columns, both materials making a deliberate reference to ancient Roman architecture. The architecturalization of the flooring and the walling is central to the definition of the store concept and, together with the columns, form the main quality of the space.
"We are excited about our new Madison Avenue flagship location," said Gianluca Flore, chief executive officer of Brioni. "This store is a cornerstone in Brioni's global strategy and simultaneously cements our strong relationship with New York and the American market. Following the Paris opening this is our second flagship developed in collaboration with David Chipperfield architects. Enhancing the brand's Roman roots with a contemporary undercurrent, the store showcases all the elements which compose the Brioni lifestyle and offers our customers a remarkable shopping experience."