BRITISH MENSWEAR LABEL THOM SWEENEY OPENS ITS FIRST U.S. FLAGSHIP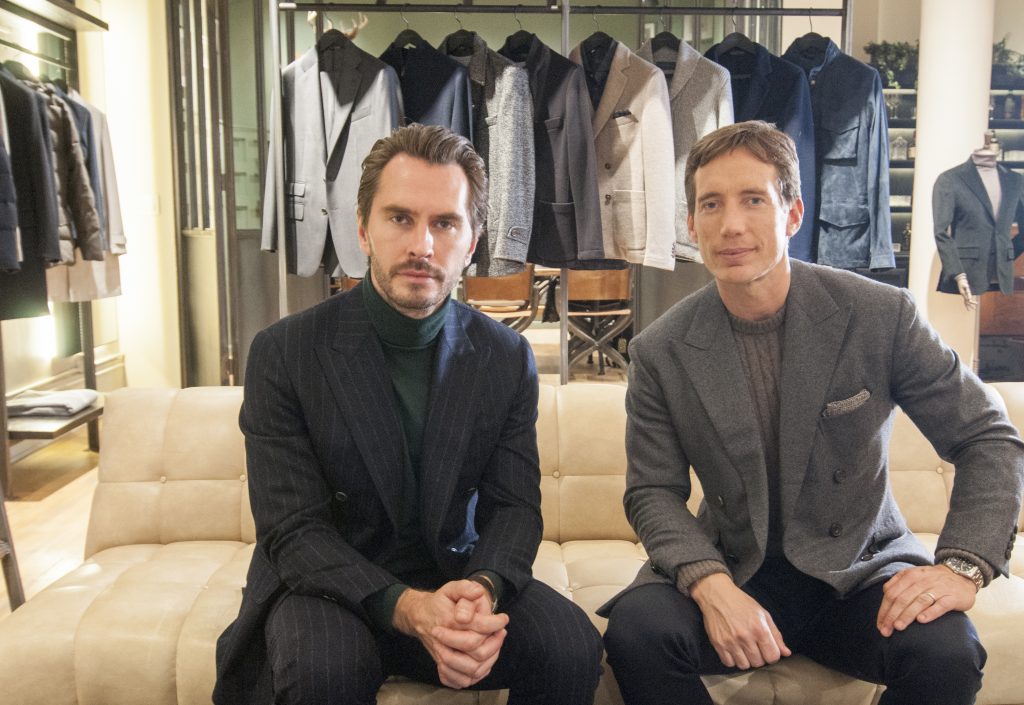 British menswear label Thom Sweeney has opened its first United States flagship in New York City. Located in SoHo at 362 West Broadway, the store marks the brand's third freestanding brick-and-mortar store and its first location outside of Mayfair, London.
While the collections are available at discerning U.S. retailers including Mr. Porter and Bergdorf Goodman, it was imperative for the brand to open its own space in order to communicate the entire Thom Sweeney lifestyle to its customers. "We want to provide our U.S. customers with an experience of Thom Sweeney that's reflective of the destination we've created in the U.K.," said Luke Sweeney, co-founder of Thom Sweeney. "The only way to do that was to bring our vision to the states ourselves."

The visual concept behind the boutique combines components from Thom Sweeney's separate bespoke and ready-to-wear stores in Mayfair while incorporating distinct design elements exclusive to the U.S. With private bespoke and cutting rooms for fittings and fabric selection, the boutique will center around a living room and bar area surrounded by ready-to-wear. "It is more interesting to us that each store we open be unique and individual, but have a consistent feeling of a household," added Thom Whiddett, co-founder of Thom Sweeney. "We want customers to feel welcome and at ease."
In addition to bespoke and made-to-measure services, the new store will offer a full range of ready-to-wear, including tailoring, outerwear, knitwear, and accessories. Customers will also find down-filled outerwear pieces rendered in iconic Harris Tweed that is exclusive to the store, along with Globetrotter luggage and footwear from two of the brand's favorite British shoemakers – Edward Green and Crockett & Jones.