HOW AN ACTOR IN NYC BECAME A MENSWEAR MERCHANT IN KENTUCKY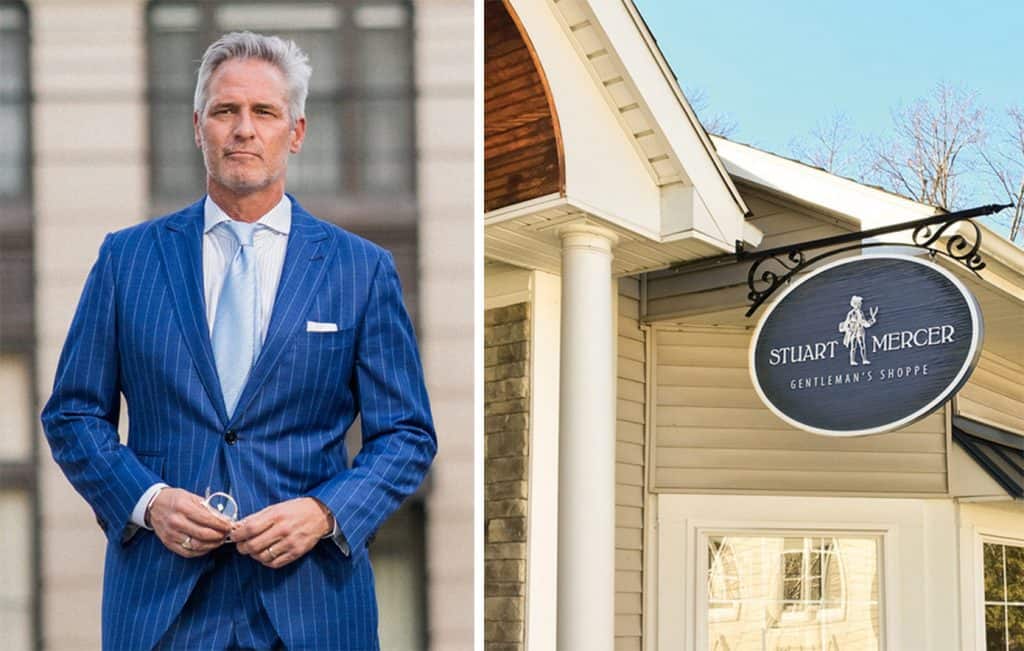 It was an unlikely journey from UNC (where he met his beautiful wife Rebecca) to NYC (where he started out as a model and actor) to Lexington, Kentucky (where he opened a little menswear shop so he, his wife and baby daughter, now six, could live near Rebecca's family). But Stuart Mercer is no ordinary merchant. His namesake store in horse country is less about designer labels and very much about elegant custom clothing crafted from the world's finest fabrics. In his charming shop in an upscale neighborhood of renovated old homes-turned-trendy boutiques and eateries, Mercer caters to a relatively traditional clientele that prefers fast horses and aged bourbons to runway fashion.
"When we first moved to Lexington, I started out selling bespoke ties to horse farms, which led to me becoming the official licensee for Breeders' Cup neckwear and accessories." (Editor's note: Mercer opted out of this licensing deal when the Breeders' Cup moved to California, knowing that West Coast horse racing fans were less likely to wear ties.)
"I realized early on that Lexington is a sophisticated town with people who travel and need nice clothes. So, I decided to open a men's shop, to create an in-store experience—a bourbon bar (guys bring their special bottles), vinyl records–around my own brand," he explains. Among his early mentors and advisors, Critt Rawlings (a Lexington native and horse lover who was long-time chairman of Oxxford Clothing and now creates his own collection) and iconic merchants Ann and Sid Mashburn.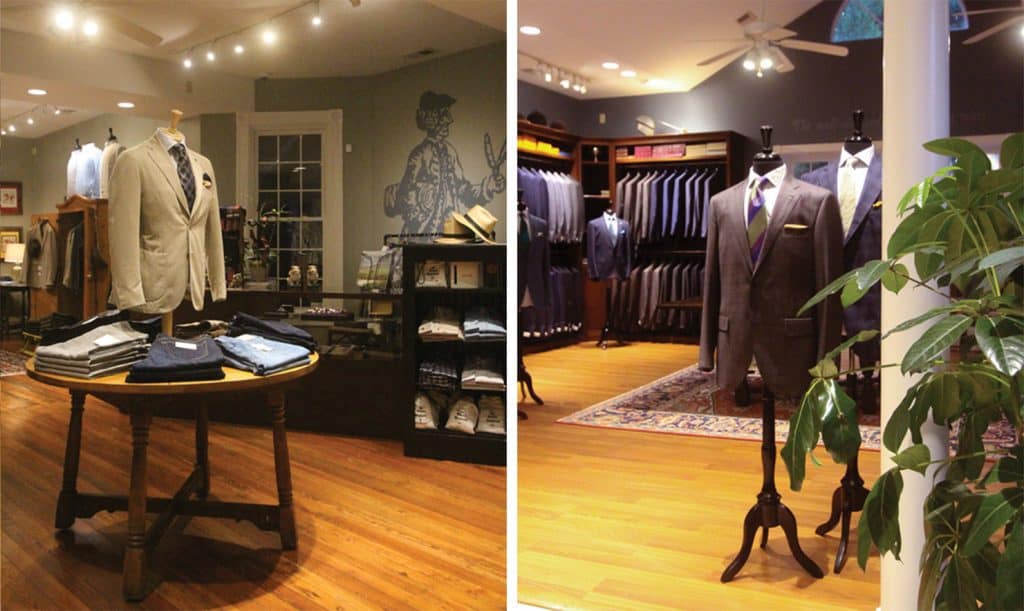 Mercer recalls his first trip to the NYC men's shows in 2010. "People told me I was crazy to be opening a men's store. But I've always had this love for cloth; Critt and I can sit for hours discussing swatches." The store opened in January 2012 in an 1,800 square-foot renovated home. The mix is traditional with a contemporary spin: key brands include Castangia, Luigi Bianchi, Stenstroms, AG, Psycho Bunny and Billy Reid; regular pop-up shops add excitement to the selling floor. Sportscoats dominate the clothing mix but suits sell well in made-to-measure, including to basketball coaches who Mercer dresses for games. Retail pricepoints on suits average $2,200; made-to-measure sportcoats open at $650 and range to many thousands.
But more auspicious than anything is the intense passion of horse racing fans at Keeneland Racetrack and Churchill Downs—where true aficionados as well as party-goers continue to dress to the nines for the races. "For three weeks, twice a year—in April and October—it feels like a mini-Christmas in the store!" Mercer confirms, pointing out the irony of his last name translating to "a dealer in expensive textiles."
Clearly, some things are meant to be.