BROOKLYN'S KINFOLK DEBUTS NEW POP-UP AT LANE CRAWFORD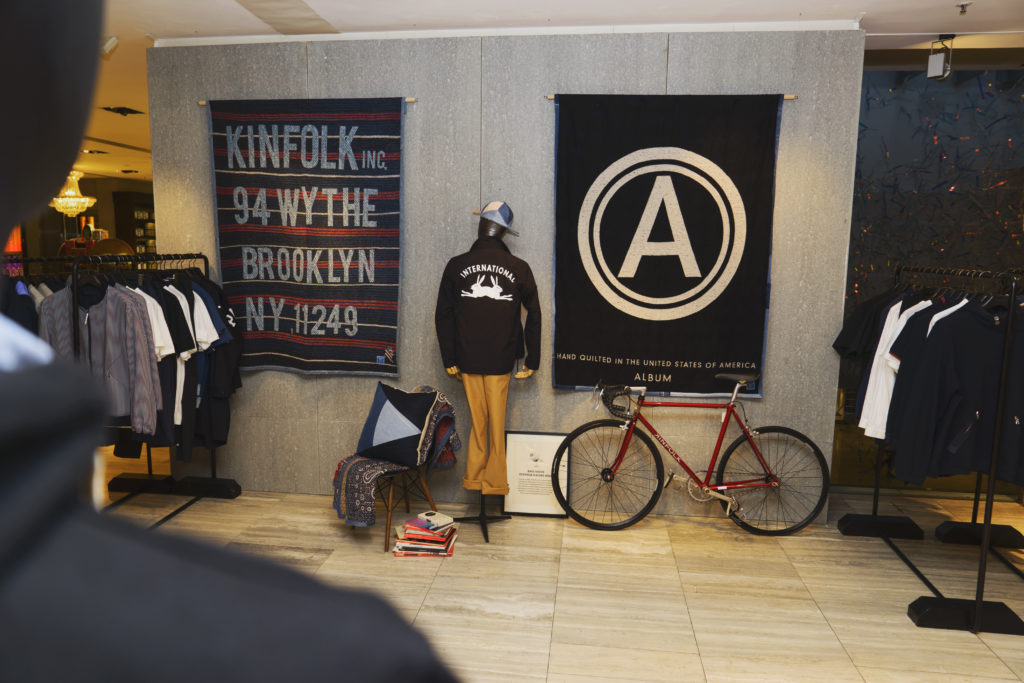 Brooklyn-based menswear brand and retailer Kinfolk has opened a pop-up shop inside Asia's iconic luxury department store Lane Crawford in Hong Kong and Shanghai.
To mark the launch of this new partnership, Kinfolk is designed a range of exclusive tees for Lane Crawford, and is debuting Eric Elms' new line, Powers, at Lane Crawford with a selection of exclusive products.
"Kinfolk is an iconic Brooklyn-based boutique, nightclub and coffee shop that to brings their unique brand of fashion, art and lifestyle to Lane Crawford in a unique pop-up space," said Kelly Wong, general merchandise manager of fashion at Lane Crawford. "It complements Lane Crawford's unique fashion & lifestyle edits, and the dedication of the co-founders to building a cultural hub echoes our 'Let's Live Better' program which celebrates people's passions in life. We are pleased to be the first luxury retailer in Greater China to launch the curation exclusively."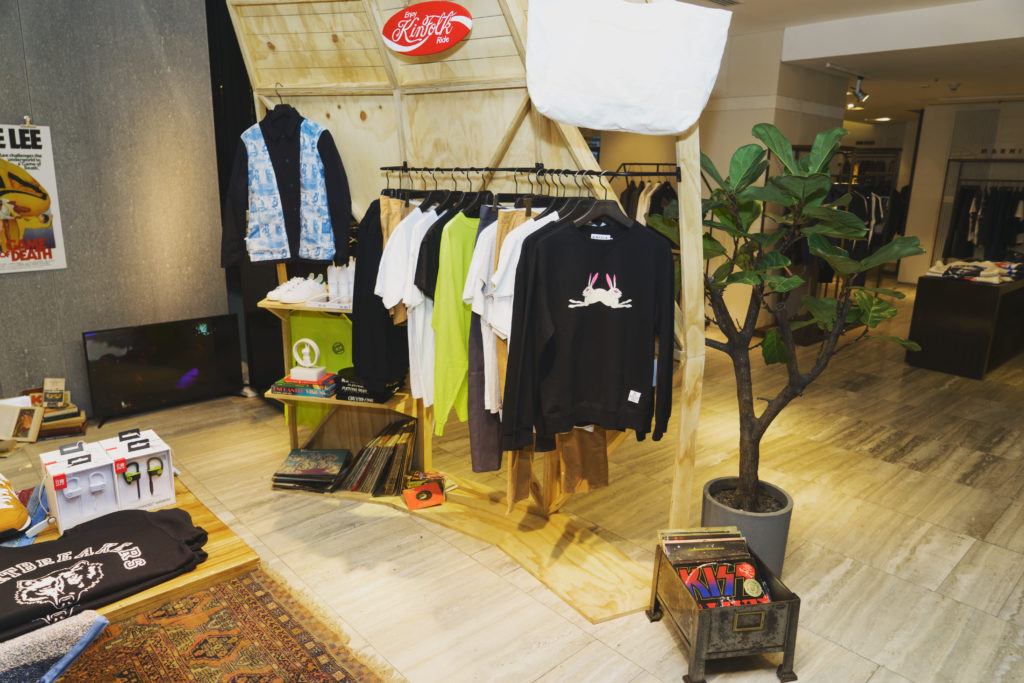 Beyond promoting its own apparel, Kinfolk aims to recreate its 94 Wythe Avenue flagship location within Lane Crawford by curating other brands and collections traditionally found at its Brooklyn store, such as Bleu De Paname, Album, and Powers. Each brand participating in the collaborative store will also create exclusive product through Kinfolk's lens, providing Lane Crawford customers with a truly curated shop-in-shop experience where favorited items such as a throwback Kinfolk Bicycle alongside a chosen assortment of art, books, and coffee, will be available at the pop-up shop.
"Anytime we have the chance to work with a larger company that fundamentally understands what we are trying to do – we do it," added Keith Abrams, managing director at Kinfolk. "Lane Crawford has been very supportive and great to work with throughout the entire process. Their team recognized what we are doing and wanted to bring the Kinfolk lifestyle to their audience for its "Let's Live Better" program. We believe that this partnership will introduce what Kinfolk really is to the other side of the planet."
Founded in 2008, Kinfolk is seeking to expand its Wythe corridor in Williamsburg to other brick-and-mortar markets across the globe. Born as a collective from New York, Los Angeles and Tokyo, Kinfolk initiatives grow from the range of locations the brand has established: the communal design studio in Brooklyn's Williamsburg, Kinfolk 90; their culinary and cocktail nightspot in Tokyo, Kinfolk Lounge; the bar and cocktail club that has grown into a multiuse creative space, Kinfolk 94; and, of course, The Kinfolk Store that has become one of New York City's most notable menswear boutiques.
The Kinfolk pop-up at Lane Crawford is now open until April 25.