BRUNELLO CUCINELLI LOOKS TO THE ROARING TWENTIES FOR SPRING '19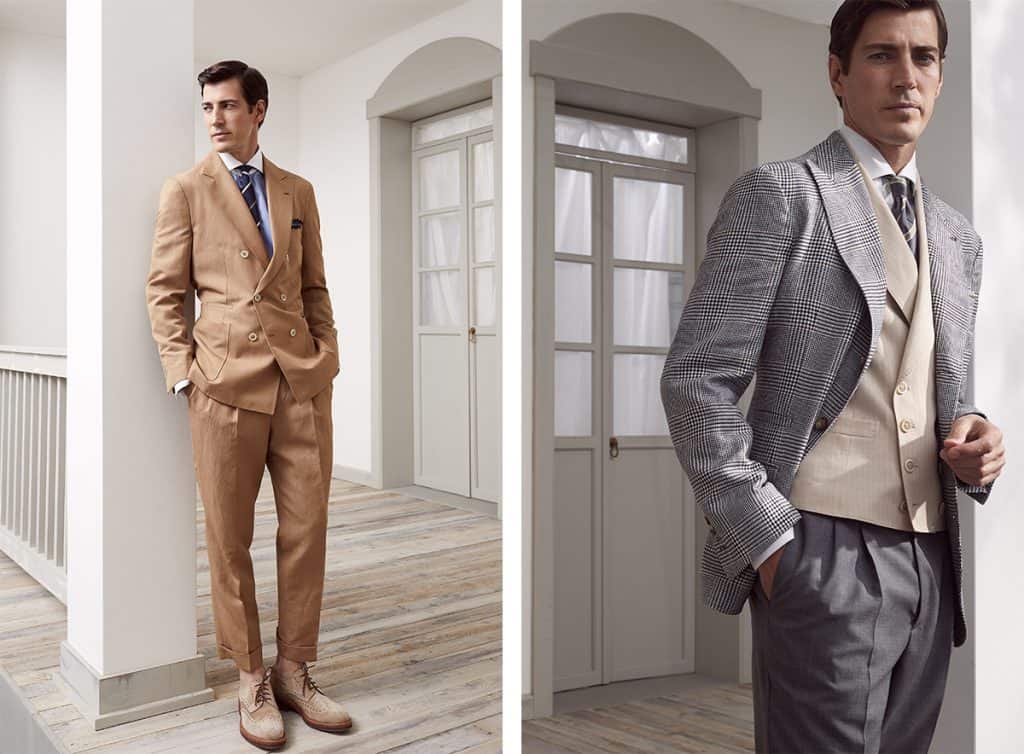 The new spring/summer 2019 collection from Italian luxury brand Brunello Cucinelli draws its inspiration from the style and mood of the Roaring Twenties, when formal elegance was influenced for the first time by features coming from the popular sporting world.
The key element of the new collection is found in its ability to effortlessly combine elegance and a casual feeling, in order to create a look with a contemporary appeal. The sartorial contours of the suits make perfect use of unique fabrics and are always paired with sports details, which convey new energy to men's style: shirts with colorful patterns, detailed t-shirts, and super-lightweight sweatshirts.
Safari jackets made of linen or nylon, super-lightweight reversible outerwear styles and college bombers in cotton poplin, all express the versatile, dynamic spirit of the summer outerwear collection. The variety also enriches the leather garments, which feature super-light nappa leathers or suedes with different finishes: washed, hand-buffed or worn effects.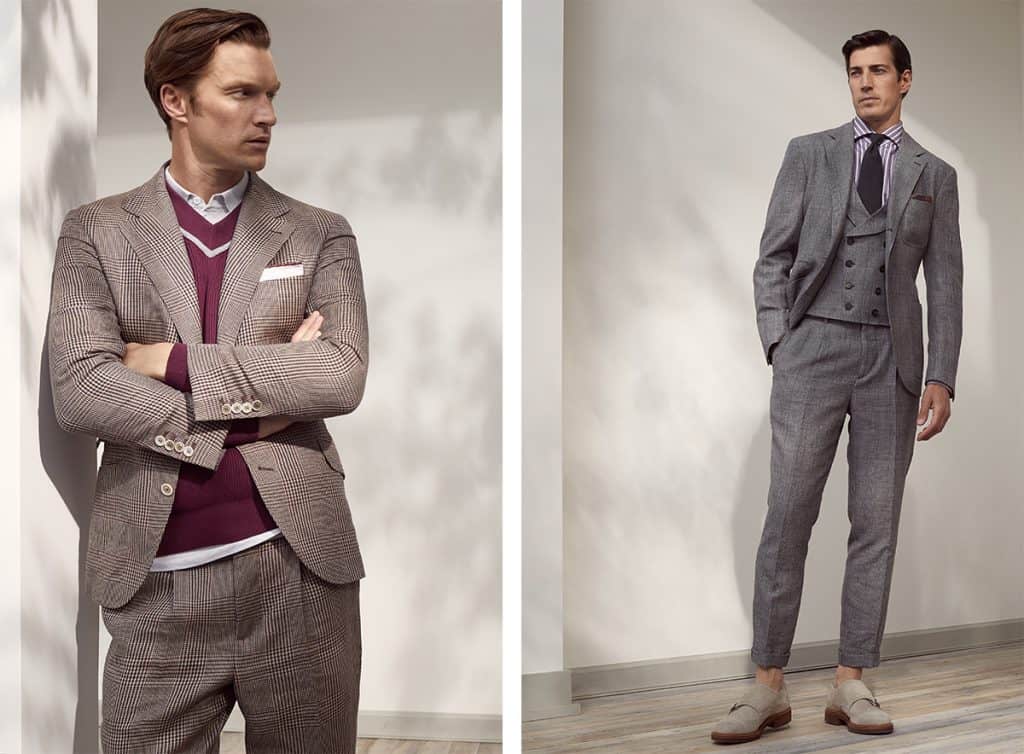 The fundamental nuances of the lightweight summer fabrics explore the warm color tones of the colonial world: panama, sand, caramel, cubano and tobacco. In solid colors or with traditional patterns, jackets play a fundamental role in creating balance, always combined with sports details, like the contrasting topstitch on garment-dyed trousers, and the slightly distressed details or stone-washed effects for denim.
Extremely lightweight fabrics enrich suits with slub linen and elegant silk or add a refined sporty touch with wool and Sea Island cotton blend gabardines. Traditional houndstooth, checks and pinstripes alternate with textured fabrics to enhance the jackets' aesthetic.
Influences from the sports world add a special touch to the knitwear collection: patterns borrowed from golf and tennis traditions integrate details and hints of color. Stripes and bands on cuffs, collars, and sleeves create a perfectly balanced style which is both dynamic and refined. This season also marks the first launch of a full travel wear collection, which has now become 35 percent of the collection.
Accessories complete the collection with exquisite leathers and fabrics skillfully crafted to add the distinctive Brunello Cucinelli touch. A wide selection of footwear is also available, featuring featherweight soles, enhanced with textured natural leathers as well as a variety of details that characterize every model, from the classic formal derbies to the newest sneakers.