BRUNO MAGLI SPONSORS NBC SPORTSCASTERS DURING SUPER BOWL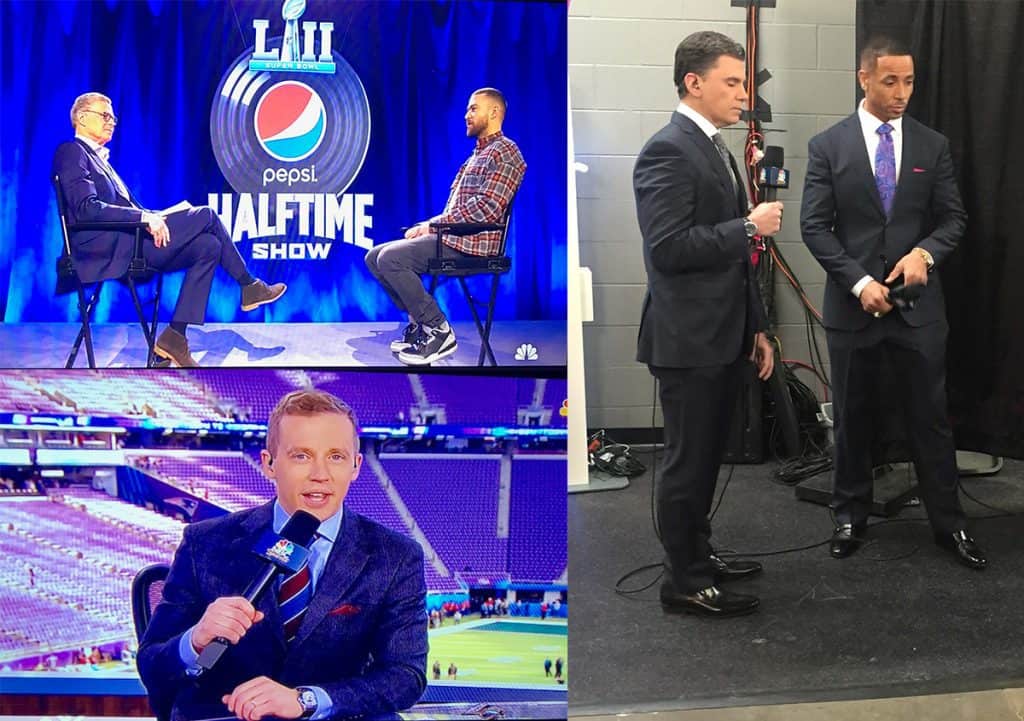 Italian luxury brand Bruno Magli provided select men's and women's footwear, belts, and watches for the NBC team of sportscasters who covered Super Bowl LII.
NBC's roster of in-studio sports broadcasters featuring Michele Tafoya, Kathryn Tappen, Cris Collingsworth, Tony Dungy, Mike Florio, Rodney Harrison, Liam McHugh, Al Michaels, Dan Patrick, and Mike Tirico wore the Bruno Magli brand throughout their coverage of the Big Game.
"Bruno Magli is extremely proud to have contributed to the ongoing visual narrative of perhaps the most famed event in American sports history on television," said Cory Baker, COO Marquee Brands.
Super Bowl LII had a reported viewership of over 103.4 million people worldwide.