CALVIN KLEIN INKS MULTI-YEAR COLLABORATION DEAL WITH THE ANDY WARHOL FOUNDATION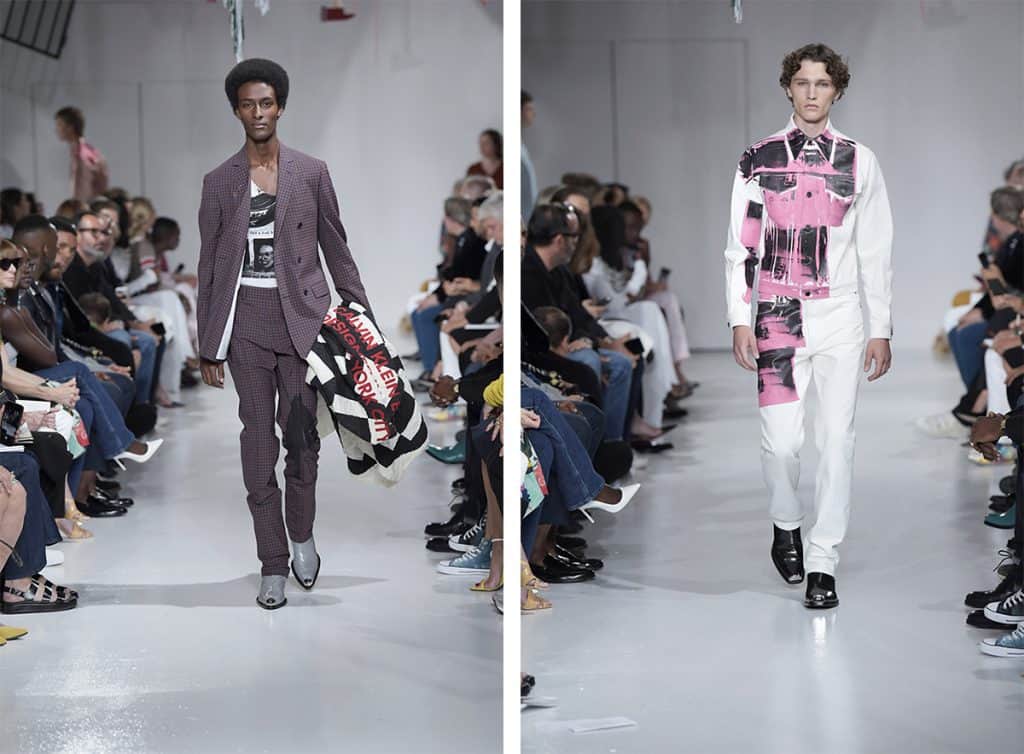 American fashion label Calvin Klein has announced a multi-year partnership with The Andy Warhol Foundation for the Visual Arts.
Calvin Klein's financial commitment will support the foundation's endowment from which it distributes grants sustaining the creation, presentation, and documentation of contemporary visual art. In turn, Calvin Klein will be granted unprecedented access to the late artist's works, including many that have not yet been published. The global partnership is effective through 2020 and will extend to licensing projects across various business lines and future activations within the Calvin Klein brand portfolio.
"I am proud that through this licensing agreement with The Andy Warhol Foundation for the Visual Arts, Calvin Klein will be continuing its longstanding commitment to the celebration of American artists and their prolific work," said Steve Shiffman, chief executive officer of Calvin Klein. "I look forward to the global rollout of this partnership across multiple levels of the Calvin Klein consumer experience."
"I've come to realize that Warhol's genius goes much deeper than cheerful Campbell's Soup paintings," added Raf Simons, chief creative officer at Calvin Klein. "He captured all sides of the American experience, including sometimes its darker sides. Warhol's art tells more truths about this country than you can find almost anywhere else."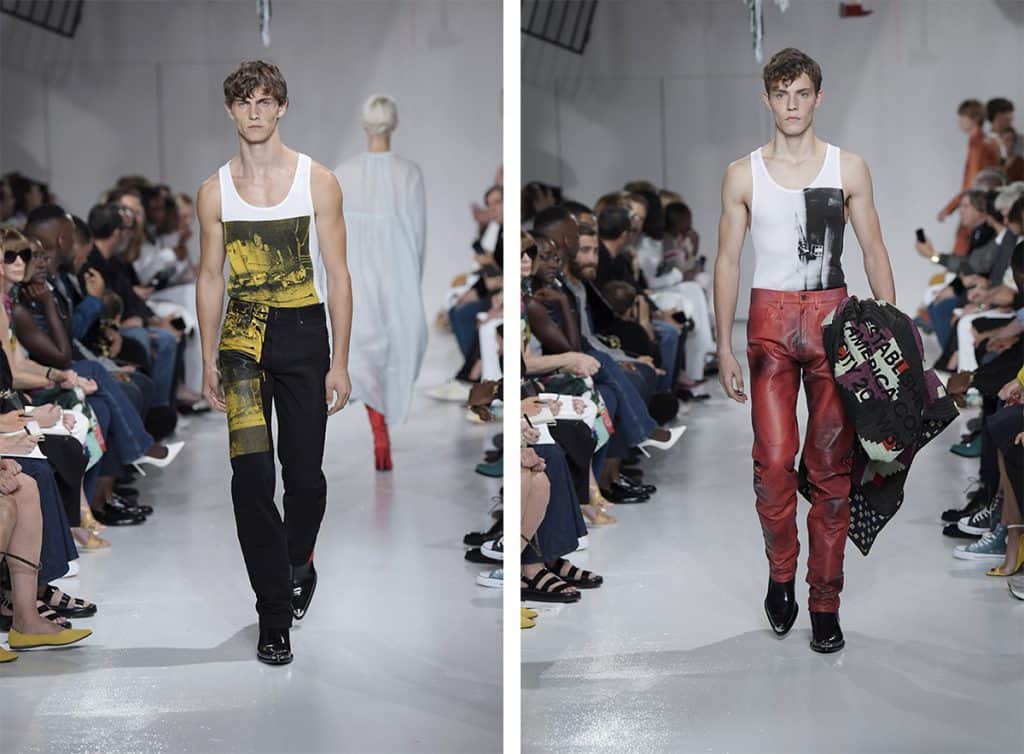 The first iteration of the partnership was unveiled in September 2017, with Raf Simons' spring 2018 Calvin Klein 205W39NYC runway show. The collection, which is available in stores in January 2018, incorporates a selection of Warhol artworks as placement screen prints. The body of work is intimately connected to the collection's inspirations of cinema, the dream factory of Hollywood and its depictions of both an American nightmare and the all-powerful American dream. The pieces feature portraits of Warhol intimate and art collector Sandra Brant (1971) and movie star Dennis Hopper (1971), as well as Knives (1981–82), Electric Chair (1964–65), and Ambulance Disaster (1963–64) from Warhol's Death and Disaster series. The collection also features pieces produced under license and in collaboration with Hopper Goods, a brand inspired by the life and spirit of actor, photographer, and iconoclast Dennis Hopper.
"Warhol's legacy is not limited to the tremendous influence of his timeless concepts but also through the work of the foundation he established, which has become one of the pre-eminent funders of contemporary art having distributed over $275 million in grants since inception," said Michael Dayton Hermann, director of licensing at the Warhol Foundation. "We are proud that Raf's visionary work at Calvin Klein will unabashedly embrace all facets of Warhol's work and generously contribute to the foundation's endowment."
Andy Warhol's links to fashion dated back to his first years as an artist, when his witty shoe pictures drew eyes to Vogue and Harper's Bazaar. In the 1970s, the connection became more personal when Warhol befriended a fresh generation of New York designers that of course included Mr. Calvin Klein himself. Klein had set out to capture a new, truly American essence in his creations, and that meshed perfectly with Warhol's own interests.
Now, 30 years after Warhol's death, Simons is setting out to renew the relationship between the American fashion house and one of the great American artists. Like Warhol's art, Simons' designs for 2018 and beyond are committed to a fearless embrace of the place and the times that we live in.