CALVIN KLEIN TEAMS UP WITH AMAZON FASHION ON NYC EVENT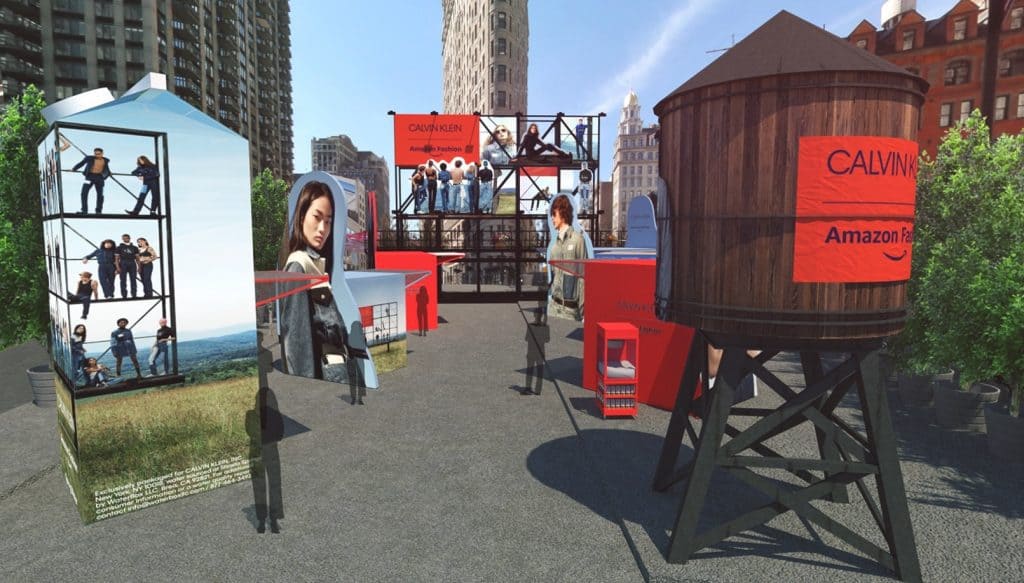 Calvin Klein will combine its physical and digital brand experiences through an immersive activation in collaboration with Amazon Fashion this weekend.
Following the success of last year's holiday retail experience, the Calvin Klein x Amazon Fashion NYC Market will be an interactive brand event at the Flatiron Plaza in New York City opening to the public on Friday, October 5th. The three-day event will immerse guests in a physical market with a series of digitally enhanced experiences driving to Amazon.com/mycalvins.
The Calvin Klein x Amazon Fashion NYC Market brings to life the Calvin Klein Jeans fall advertising campaign through interactive stalls that integrate product and technology.
The experience will feature the "Together in Denim Billboard" as seen in the campaign, allowing visitors to recreate the campaign shoot, complete with a photographer to capture photos. Visitors can play games for the opportunity to win prizes, including Amazon devices, Calvin Klein Underwear, Calvin Klein Jeans products and accessories, and other exclusive merchandise available only at the activation.
Limited-edition water boxes, featuring artwork from the latest Calvin Klein Jeans campaign, will be given away through vending machines housed in a larger-than-life water box installation. At the #mycalvins campaign shop, guests will be able to try on new styles from Calvin Klein Jeans and shop the product via the Amazon App.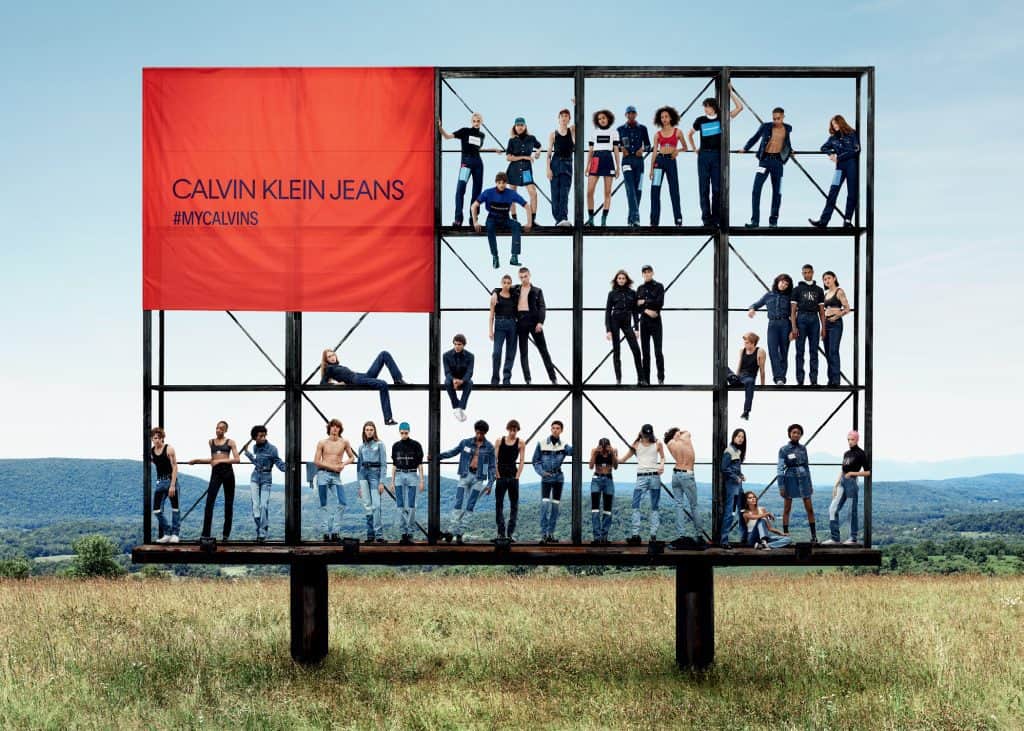 In the Amazon Alexa Jukebox Lounge, visitors can use a jukebox upgraded with Amazon Alexa to control the music and lighting with their voice and interact with the music on digital screens. At the popcorn stall, guests can pose for photo moments in a one-of-a-kind booth with floating popcorn – designed to recreate the special effects of the Calvin Klein 205W39NYC fall runway show.
Amazon SmileCodes throughout the space will facilitate a seamless shopping experience to the dedicated Calvin Klein digital store on Amazon Fashion. Additionally, Calvin Klein brand ambassadors and notable personalities will be visiting the Market throughout the weekend.
"The continued collaboration with Amazon Fashion allows us to reach new and existing consumers through a youth-targeted marketing approach," said Marie Gulin-Merle, chief marketing officer, Calvin Klein. "By joining Amazon Fashion's digital expertise with Calvin Klein's physical presence, we are creating a 'phygital' experience in the middle of New York City, reinforcing our commitment to a consumer-first strategy."
The Calvin Klein x Amazon Fashion NYC Market is located at the Flatiron Plaza on 23rd Street between Broadway and Fifth Avenue in Manhattan, New York City. It will be open to the public Friday, October 5th from 5:00pm – 10:00pm and Saturday and Sunday, October 6th and 7th, from 11:00am – 9:00pm ET. Admission is free.